After not feeling like I had the words or energy for any more reviews, the right record found me.
As I write this, I realize I've listened to Tombs for around 11 years now. I remember hearing about them not long after the release of Winter Hours and then diving headfirst into Black Box Recordings (a label/distro that Mike Hill of Tombs had previously).
All this is to say that in a year like 2020, new music from a familiar band was welcome encouragement to get back to writing.
While I've kept up with Tombs, I have to be honest in that I haven't heard their EP from this year called Monarchy of Shadows yet.
Despite my falling behind in this case, I was immediately curious to hear how the new lineup of Tombs would present a full-length record. My curiosity was not only rewarded but I think their latest album, Under Sullen Skies, has some of my favorite songs I've heard from Tombs since their 2014 record, Savage Gold.
Starting with "Bone Furnace," Tombs waste no time and bring you into an intense example of thought out compositions. Mike Hill's vocals sound as strong as ever, and the great drumming of Justin Spaeth locks down the dynamic rhythms. There are an evident fire and ferocity in Tombs that takes hold of the listener until the very end.
On the third track, "Barren", I was taken aback in hearing some influences I wouldn't necessarily expect from Tombs. There are musical qualities I'd expect more from a band either in the melodic death metal or even "classic" metal genre(think Judas Priest and '80s Ozzy).
Particularly about the guitar playing, but it fits perfectly within the Tombs sound. The solo on the song is contributed by Ray Suhy of Six Feet Under and it sends the song soaring with a demand to be heard live. There is plenty of headphone candy throughout the record, but I'd be lying if this doesn't make me anxious to hear it live as well.
I can't review the record and not talk about "The Hunger." With guest vocals by Dwid Hellion of Integrity, this pummeling song makes you even more frightened than you might be ready for.
The overall atmosphere of this record is not likely to be comfortable for anyone and that's actually part of why it's a favorite of mine for the year. In a year where creature comforts have been given precedence and values of all varieties have been analyzed, I'll gladly take a record that makes me hone in and grips me in a way that is hard to escape.
Finally, I want to highlight the one instrumental track "We Move Like Phantoms" and the second to last track "Sombre Ruin."
On "We Move Like Phantoms" we're given another great showing of musicianship by the whole band, but it's not just a transition song into the second half of the record. It has enough groove and overall power to stand on its own and would be well-placed in a live set.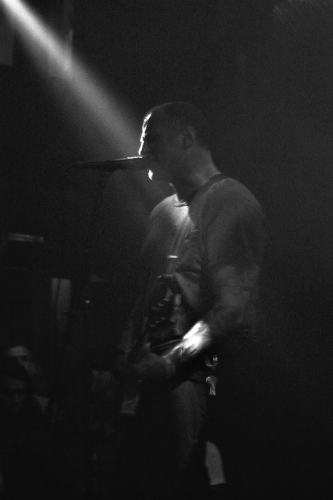 "Sombre Ruin" is the song that reminds me of a sleepless night or waking from a nightmare. Panting heavily, you feel as though a dark presence is in your room, but you're unable to move. The bass playing by Drew Murphy is a special highlight in this song, to me, as I feel it's one of the most bass-heavy songs on the record if not the heaviest.
Recorded and Mixed at Fright Box Studios in Clifton, New Jersey by Bobby Torres, Under Sullen Skies showcases a powerful Tombs lineup and a record with no filler.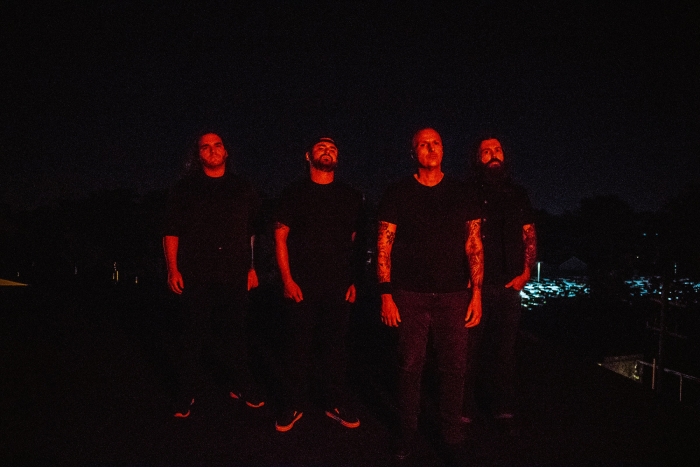 Heavy music, in my opinion, should be dynamic and possess clear intent with enough room for artistic expression. Tombs have impressively delivered on that.
Get It
Tagged: tombs