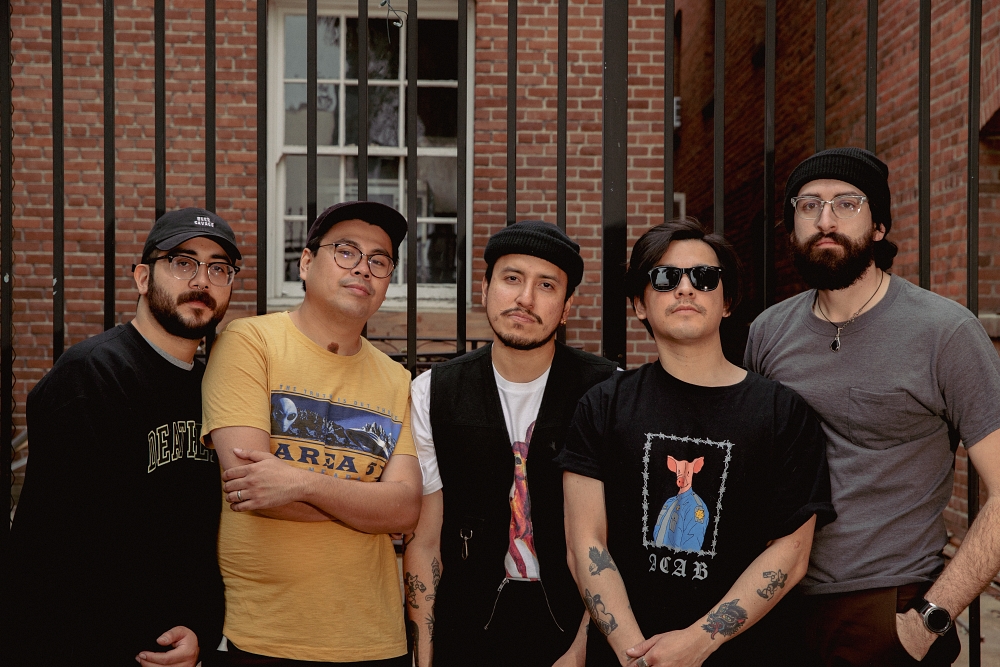 "We started off as a surf instrumental band back in 2011 and it wasn't until 2015 when we decided to finally make Death Lens the real deal," Death Lens singer Bryan Torres tells No Echo. The frontman is chatting us up today in advance of the LA punk outfit's forthcoming album, No Luck.
Bryan continues with the Death Lens origin story: "I struggled with finding bandmates who were wanting to be in it for the long haul so I killed the old Death Lens and started fresh by recruiting musicians from other bands and close friends who wanted to make this band legit.
"We struggled with figuring out our sound for a while since we all had different influences, but that was a good problem to have. We found middle ground and were able to finally create the Death Lens punk sound we carry now."
The Death Lens sound can be heard via a music video the group recently released for "DAEMON," a track from No Luck:
Bryan gets a bit more into Death Lens' stylistic approach: "We consider ourselves an alternative punk band with melodic chant-y lyrics and a dash of hardcore. The main reason we never wanted to say we were fully punk was because we carry a lot more intricacy in our guitar riffs and try to not keep ourselves in one genre.
"We want to be able to broaden our horizon by attacking multiple genres at once and create our own sound. Our influences consist of Culture Abuse, IDLES, Turnstile, Title Fight, and FIDLAR."
Bryan and his Death Lens bandmates are about to kick off a run of US dates with Together Pangea, but not before he shows some love for his LA music community: "The local scene has expanded immensely that it's hard to keep up with so many bands.
"It's become very eclectic, so I would say the scene is doing well by providing new genres to the SoCal crowds. Bands to look out for right now are Sad Park, Reckling, and Jagged Baptist Club, to name a few!"
No Luck will be out on April 15th via Secret Friends Music Group (pre-order).
***
Help Support What No Echo Does via Patreon:
***
Tagged: death lens