Brooklyn/New Jersey metallic hardcore band Court Order has been silently working hard on their new 2-song single, Split Between A Dream and A Failure. Today, we finally get a treat of hearing what they have been working on.
From the beginning of 2020, Court Order rolled into the new year ready to take on the world with their eponymous EP, meanwhile planning out the year with shows, interviews, and merch. Then suddenly, COVID-19 hit and all the shows they had lined up one by one had to be cancelled due.
When the news of the shutdown came, Court Order immediately rushed to film a live performance from their studio to give their fans something to look forward to. Since they were unable to share their new material in a venue, they at least wanted to do so virtually not knowing when they would get back together again to play music.
Then, in May, the Black Lives Matter movement hit the streets of NYC with protestors in hopes that their voices be heard, and it worked. This gave Court Order more incentive and hope that the day is fast approaching to perform in front of crowds once again.
Instead of sitting back, they made it their mission to take advantage of the down time and become more productive. After spending all of 2019 touring, this felt like a huge blow to everything they worked hard for. Throughout the shutdown, they made the choice to curate their brand strategically from their homes and the studio.
Patiently working on their songwriting process and creative visuals, "Court Order focused on what we could control and we tried to get our voices heard on as many podcasts, magazines and blogs for ads and features as we could," says Ace, drummer and co founder of the band.
They looked on the brightside and continued to bang out new merch designs and kept up with connecting to their fans in newer ways all the while working hard on identifying their main objectives.

From all they had done with their live set for "Poor Excuse," a song about overcoming anxiety, it helped to market their Court Order EP and put a lot of focus on their online merch store. The band was stunned when they managed to sell out of all their inventory from their store, leaving them stunned by the overwhelming support from their fans.
They went on to donate an entire month's worth of proceeds to the George Floyd Memorial Fund, proving they're aware of the world outside of music.
When August rolled around, the band got together again to record their 2-song single, Split Between A Dream And A Failure, teaming up with Bloodblast Distribution to film a music video. "The song highlights the duality of emotions we experienced during this era; once being self-validated and at our best, and then suddenly so low when the world instantly closed right in front of us," says Ace.

A few months later in December, they got back together again but this time they decided to retreat to a rented house in Elizabeth, NJ for an entire week to track 10 demos for their upcoming full-length.
For months, they were unable to get together in person so they figured out new ways to share information digitally which ultimately enhanced their songwriting process and made room for them to develop new skills through the technical era we now are forced to live in.
"The new songs focus on mental health and how toxic continuous negative thought patterns are on a person's well being and path to survival. With much of our world at a stand still and the inability to travel without consequence, it's concerning to see what people stuck at home with a lack of liberties are going through," says Ace.
"Many are privileged and have thrived in this climate. But many have not, and global empathy has just been entirely lacking."
Before we knew it, 2020 finally came to a close and our only outlet for the closest thing to a concert is viewing live streams, which doesn't have the same feeling for those of us itching for a day back in the pit surrounded by sweaty fans.
Court Order still holds onto hope to finish their new record before the year is up and they're also thinking positively about the future of shows making a comeback.
"2020 taught us to stay focused on our dreams, and pursue our passion with intensity. It also forced us to have conversations with each other about subjects we otherwise never would have an opportunity to discuss when all we worried about was when's the next show and which town we're headed to next."
Ace looks at the positive that came out of an otherwise heartbreaking year: "It definitely brought us closer together and made us a better band in the studio, but also a better team and better people, so that when the time comes to hit the pavement again, we're more unified and patient with each other, which is absolutely critical in pursuing Court Order's long term goals."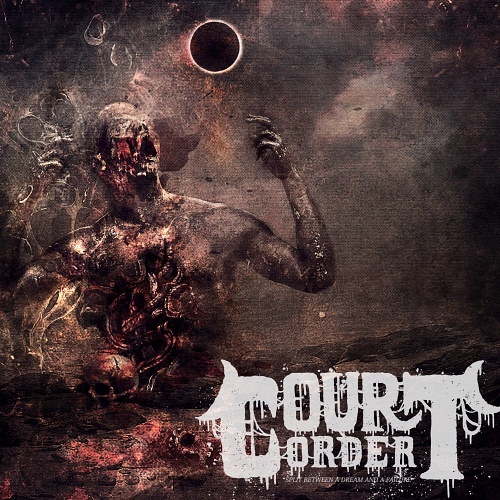 It's been awhile since we last spoke but I would like to start off by saying how proud I am of you guys. You took a hard situation and made it yours. With your new single, you have proven how downtime is beneficial to perfecting your already existing sound.
What were some of these new techniques and digital platforms you discovered during the lockdown when you weren't able to meet face to face?
Thank you! Prior to this release we were only writing and exchanging ideas in person. We would wait for practice to expose each other to riffs we wrote and voice memos that mapped out songs. Recently we started sharing those ideas digitally through whatsapp in our group chat and then storing things we would vote on in folders in google drive. Just videos of us playing riffs or voice memos where we hum out ideas.
We would take 3-4 ideas and put them in order in folders with tentative titles until there was enough material for a song. Then, when we got into the studio, not only were we already exposed to the ideas in advance, we could reference this massive bank of material that helped us navigate the writing process for the new songs much more efficiently and point to riffs we wanted to include to move a song further towards completion.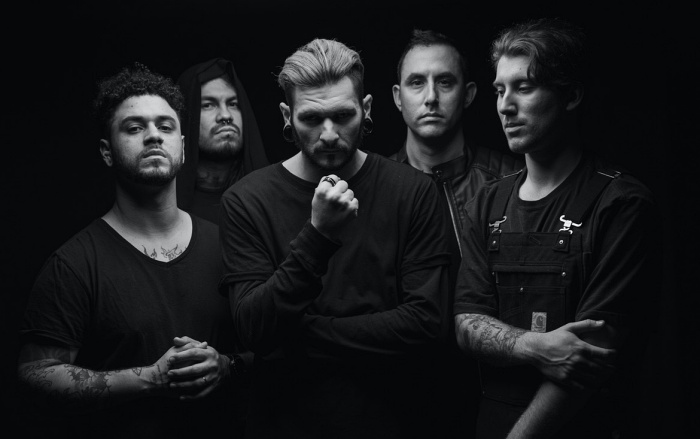 The shutdown left everyone stagnant on what to do next. Like Ace had mentioned to me, many weren't fortunate to thrive. What motivated each of you guys to not let it bring you down individually on a personal level and as a band? What helped get you guys through this tough time?
Promoting the self-titled was a good focus last summer. Those July, August, September months that included the release schedule, premieres and all the marketing that went into it was a solid, positive focus for Court Order when things were going belly up in New York.
Since we weren't traveling for shows, it freed up the budget to spend on marketing the album. We enjoy each other's company, and that we have this band in common and the whole campaign kept us close together and focused on something other than the chaos that paraded in our neighborhoods.
Court Order gave us hope and presented something to look forward to and kept us focused and engaged on something else than local and national news.
Your latest music video was well produced, what was the shooting for it like for each of you?
We filmed the performance video in Hellhound Studios in New Jersey with Kurt Fowles, who's done some awesome work for a ton of great hardcore bands. We filmed the plot sequence at the Airbnb we highlighted on our page that we stayed in for a week in December of last year.
The video took one day to film. We appreciate Kurt's diligence and ability to work quickly. We had a lot of ideas but the single plot of a businessman getting ready for work, then ruining his morning prep by getting soaked, then staying put instead of leaving for the day was a strong representation of the theme of the song.
Many of us struggle with a split identity of doing things we hate to be able to support the things we love, and that's what "Split..." is all about. We feel like it captured the sentiment of the song well.
Let's chat about your experience with living together for an entire week during a pandemic to bang out these demos. What did this opportunity do for you guys? Any memories you'd like to share?
It was really great to spend time together and hang out. We always just get straight to business in the studio, and gigs are super strenuous between hauling equipment, meeting fans and hustling merch. But we had time to enjoy each other's company for a few day, off the clock, eat breakfast together, talk about life and things unrelated to Court Order and it just brought us closer together as friends.
It definitely had a super familial vibe and we all left feeling super grateful for each other's contributions to this group. We had work to do, we were writing our new album, so we'd wake up and just talk ideas all afternoon until it was time to get back to work in the studio, then come back, have a few beers, eat dinner, and pass out watching cartoons around midnight.
No crazy benders or wild booze stories, unfortunately, it was all just super constructive, therapeutic stuff.

Now let's discuss your writing process for your new music. How did it come to be? What are some elements your fans can look forward to hearing both lyrically and musically? What are these new songs based on?
The themes of the album are about shedding skin, letting go, finding serenity and leaving the past where it is. We're going to elevate some of the vocal arrangements and nuances we showcased on Court Order but we're also tuned lower, and using dual baritone seven strings for the entire thing.
If you listen to "Split..." you instantly notice the change in our tone due to the new instruments.
Can the fans expect for you guys to jump on the livestream shows any time soon? Or are you guys planning to do something of your own again?
We've been focused on vlogs and documenting this whole era while we aren't as connected to our fans and community as before. It's been nice to get feedback about the behind the scenes footage and people have been telling us they really like getting to know that side of the band.
We've put a ton of new footage on our YouTube and you can spend a whole day in there just watching Court Order TV. As for live streams, unless we join a bigger channel that's hosting it, or a site that's doing a digital fest, we're probably going to keep doing our own thing like we have been the last year and developing new angles of the band.
But who knows, we may release something a little later in the year. Crazy to think it's almost been a year since we filmed Court Order Live.

Do you guys have any advice for bands struggling right now? Anything you think would help them get over the hump of the pandemic?
Don't self-destruct. Release one shirt. Write one song. Do one video. Get fresh photos. Pick one thing to focus on at a time. If not for the sake of promotion, just do it for the sake of purpose and having something to focus on that you enjoy. It doesn't all have to be bullshit right now and don't watch too much news.
Any final words for supporters of the band?
We hope you like the new sound! We've got a lot more coming sooner than you think. Things may be different, but we're always going to find new ways of reinventing ourselves and investing in this band and we thank you for supporting us this year. We definitely don't take any of it for granted.
***
Split Between A Dream And A Failure is available now.
Court Order on social media: Facebook | Instagram | Bandcamp
***
No Echo has launched a Patreon with 3 tiers offering all kinds of hardcore-related goodies to help support the site:
***
Tagged: court order