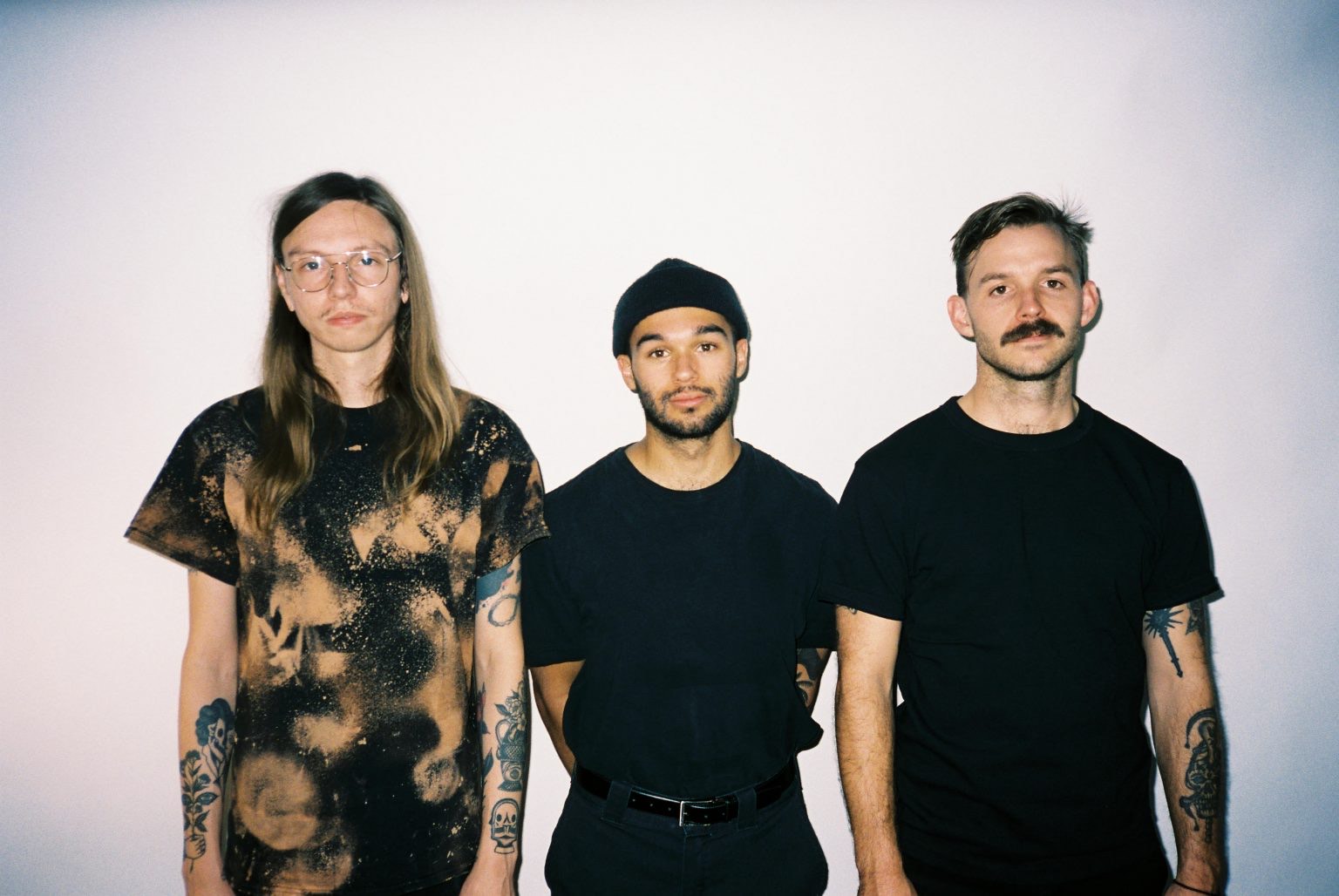 Convulse Records has been straight up spoiling us in this fresh year. A month without another banger would likely induce the label's namesake convulsions and bodily contortions consistent with punk withdrawal. Thankfully, the Denver-based DIYers had another ripper waiting on the docket. Hailing from that very same mile high metropolis is Candy Apple.
On the strength of their 2018 demo and the following year's Joyride EP, the band's Convulse debut full-length LP, Sweet Dreams of Violence, is a superlative and sneery slice of perfect hardcore punk. Clocking in at just south of 20 minutes, nary a second is wasted across the nine tracks which, if you ask me, is scientifically proven to be the correct runtime for an LP.
I'd be remiss not to mention the members' other gigs. Though I'm typically unbothered by a band's collective resume, if said band is composed of folks from royalty like Raw Breed, The Consequence, and Of Feather and Bone, it's warrants a mention (Side note for the death metallers - the glorious filth that is OFAB's 2020 Sulfuric Disintegration begs to be in your ears).
While a name like Candy Apple might initially throw someone off the scent, I hope it manages to Trojan Horse its way into a normie's collection. From the artfully rendered slasher logo to the gorgeous and considered aesthetics of the cover, there's a great deal more at play here. Sure, there are blown out and fuzzed up hardcore rippers to spare. Beneath it all, though, is an undeniable handle on melodies, albeit mangled and distorted nearly beyond recognition.
Strangely but fittingly, the sugary moniker first made me think of Husker Dü late career melodic masterpiece. The sonic similarities can be found a bit further back in the Minneapolis legends "Savage Young Dü" catalog. Bits of the album like Song of the Day "Bloodsong" blaze along at breakneck pace, littered with cavernously distant vocals that echo violently through the mix.
Opening on a piercing wave of feedback and sharp, rattling snare; the heart of the song is actually the vocal melody which demands instant replayability. One of the marks of a great song, for me at least, is imagining it played at half speed. It's not a leap to hear the breezy bubblegum hardcore punk of Dark Thoughts and their ilk bubbling beneath the scalding hot surface.
At just around the minute mark, Candy Apple opens up for a brief mid-paced passage of punk primitivism. Guitars bend, bleed, and squeal as much as they bludgeon and the rubbery tones of the bass are spot on.
Straddling the line between the furious blitz of straightforward hardcore and the scornful scuzz of punk, this should appeal to fans of everyone from Gel and BIB to the weaponized attack of their stunning stablemates Drill Sergeant, Cell Rot, and Punitive Damage.
Much like the sickeningly sweet treat being hocked by carnies on the midway, this will meet your sugar fix and then rot you from the inside out. Candy Apple is waiting for you to bite. I for one am here for it.
Tagged: candy apple