If you are unfamiliar, Tragedy have been around since 2000 and all of the members have phone book-sized resumes of past and other current bands.
Tragedy have often remained somewhat mysterious. No PR, no websites of any kind, and all of their releases, save for one—the very underrated split with Swedish hardcore legends Totalitär—has been self-released on Tragedy Records (this is Tragedy 007), so you generally never know when they're gonna drop a new album until either it's here already or it's just looming around the corner.
This is a true return to form to Tragedy's classic style, since their last release—the superb Darker Days Ahead—took more of an Amebix/Axegrinder mid-tempo approach.
I loved that album, but I am not mad in the littlest bit of this EPs U-turn. Back again are the raging leads, dark melodies, and pounding D-beats Tragedy is known and loved for.
Guitarist/Vocalist Todd Burdette's classic growl is just as mean as ever and pairs perfectly with bassist/vocalist Billy Davis' gruff scream and thundering bass assault. Yannick Lorrain's excellent guitar work, along with Paul Burdette's frantic and chaotic drumming, bring the whole thing together.
Fury as a whole reminds me of the short but sweet Can We Call This Life? EP. Standout songs include the in your face "Kick and Scream," the dark and unrelenting "Swallow the Pill," and the blistering scream-along title track, which has been a staple in Tragedy live sets for almost a decade now.
My overall favorite track is "Enter the Void" which is Tragedy at their best. The upbeat tempo along with the powering leads reminded me of why I adore this band so much. "Enter the Void" would have sat nicely on their early records and it brought me back to being a 16-year-old crust punk at Pointless Fest in 2004 seeing Tragedy play one of the craziest, hottest, sweatiest, and heaviest sets I have ever seen.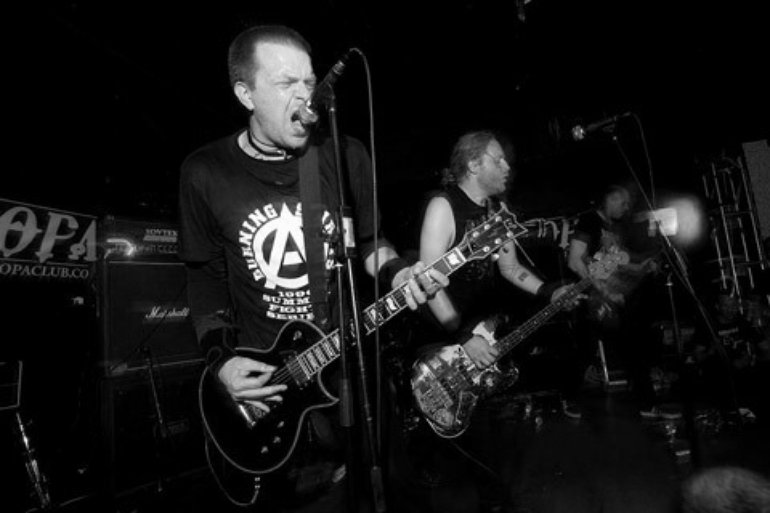 Fury is definitely worth your time (it clocks in at 17 minutes), old fans or new. This is Tragedy, reminding us they haven't gone anywhere, and that they can still write a vicious record.

If you need more mid-tempo, slow-churning heaviness like the last Tragedy record, I highly recommend Todd's death metal band, Nightfell, to fill that void for you.
Get It
Tagged: tragedy