Protagonist Records have kept 2022's stellar streak rolling with yet another must-listen.
Academy Order are handling the label's inaugural 2023 release in the form of "The Devil Spoke," a three-song promo cassette.
The relative newcomers arrived fully formed on 2021's To Wilt Without Shame and have made good on their uniquely fierce blend of goth-tinged post-punk, death rock, hardcore, and new wave.
The ever-industrious bunch splits time between various crucial units like Stud Count, Drill Sergeant, Flouride, and The Dividing Line. Somehow finding the time, the six-piece live in the graveyard, sonically speaking, on this one.
My Greek mythology is dusty at best, but follow me here. After sporting the cherubic Cupid on their debut, the band had blossomed into this album cover's marble archer. Mimicking the mighty Apollo, the band's figurative arrow has found the midpoint of the Omphalos at Delphi. Translation: Academy Order have hit the fucking bullseye.
Dispensing with the decidedly icy, arthouse posturing of other, lesser post-leaning acts, Academy Order brings a Blitz-like sensibility to their sound, which focuses equally on gorgeous melodies and a sense of attack. Admittedly influenced by the aforementioned bringers of Second Empire Justice, TSOL's mid period, and The Chameleons, there a great deal more lessons to be culled from this three song herd. It should appeal to fans of synth wave and the like as much as it does Syndrome 81, Chain Cult, and labelmates Bleached Cross.
Opener and lead single "The Devil Spoke" breaks into being on propulsive and pounding rhythms and the sharp shock of punchy synths. What sets it apart is the elevated approach to vocals, which mines a similar philosophy to long-running hardcore agitators Fucked Up. Proving at times to be a counterpoint to lush and strained melodies, the burly and barked hardcore vocals are what sets Academy Order apart and above. They eschew the cold detachment of Ian Curtis doppelgängers for an aggro sense of punk classicism.
"Death In the American South" is an absolute masterwork.
Up to the task of matching the title's epic sensibility, it feels particularly weighty. Heavenly synth stabs and wiry leads lead the way, marrying an almost New Romantic chorus to desperate and throaty shouted leads. Said chorus has an incredible lift on the back of a perfectly timed trade off between singers and they surround it with well-placed accouterments, as if roses around a grave.
The band has grown immeasurably here, adding in subtle perfections a la the fleeting snare roll and honey-laden lyrical poetics.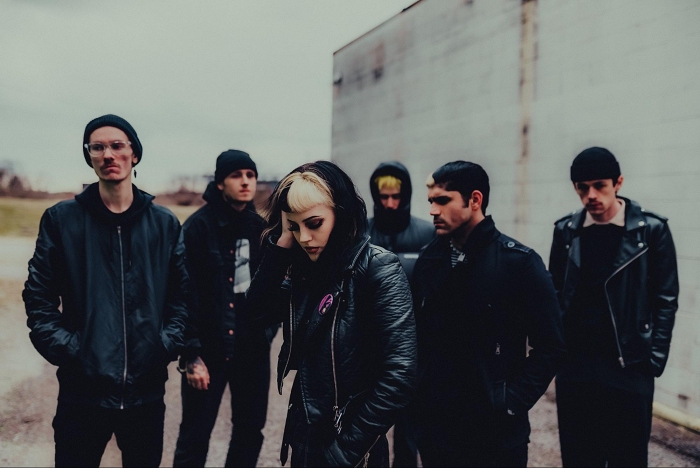 Cassette-only "Perennial Sun" is, well, a damn fine reason to snag the cassette. With keyboards plucked straight from the '80s, Academy Order again employ their greatest asset, a deftly designed vocal trade off that allows an otherwise violent and aggro track to bask in the dying ray of sunlight leaking through the crypt's closing door. I won't play spoiler here and instead point you to Protagonist. Grab the tape and thank me later.
School's in session. Get thee to the Academy at once.
Get It
Tagged: academy order