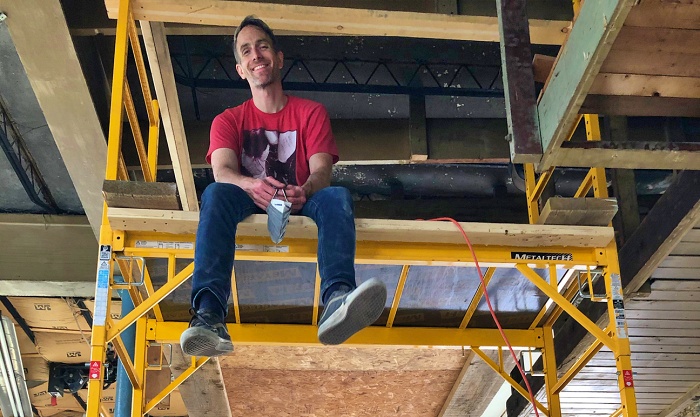 Since its start in the mid-'90s, Bridge Nine Records has been one of the most high-profile labels within the hardcore community. Kicking things off with a Tenfold x Sum of All Fears split 7 inch, the Massachusetts-based company has gone on to release music from such bands as American Nightmare, The Hope Conspiracy, Backtrack, Ceremony, and Agnostic Front, among many others.
A few weeks back, Bridge Nine founder Chris Wrenn reached out to me to let me know he's in the middle of moving their headquarters into a new building which will also house Sully's Brand, the Boston sports merch company he's also been running for two decades now. In addition to that, the new location will house a retail record store that Chris and his team will be curating.
In this exclusive interview, I chat with Chris about the move, Sully's connection to Ben Affleck, and the Bridge Nine test press vinyl auctions that he's launched to help cover some of the construction costs.
You spent close to 15 years at the current Bridge Nine location. How did you find that one, and what are some of the best memories you will take with you from there?
And it went by so quickly! Our lease was for only three years and we stayed way longer than we originally thought. Before the current spot, Bridge Nine shared an office with Deathwish Inc. in Salem, MA from 2003 until 2007. It was in a pretty big office building complex that had a lot of empty spaces when we signed the lease so the rent was manageable, but when our time was up, the rent was going to be raised and we needed more space, so it was going to get even more expensive.
I found the current spot in an old mill building that had more than twice the square footage for what we had been paying, so I thought keeping the cost the same and getting the extra space we needed was win/win. The building had literally no frills, but we made it look cool. It just wasn't a place that the average person could visit because it was tucked away in an old industrial complex. We didn't even have a sign, nobody really knew we were there.
In 2015 we opened the doors to the public a handful of times for our 20th anniversary, and had a sick 30 vendor flea market which was great. We had a comedy night, and a few bands played pretty intimate performances. Chad Gilbert from New Found Glory did a solo show with his band What's Eating Gilbert, Derek Archambault and his band Alcoa, Rob Lind performed with Sinners and Saints... In 2017, Kevin Seconds performed during our xXx Fanzine book release, which was a highlight.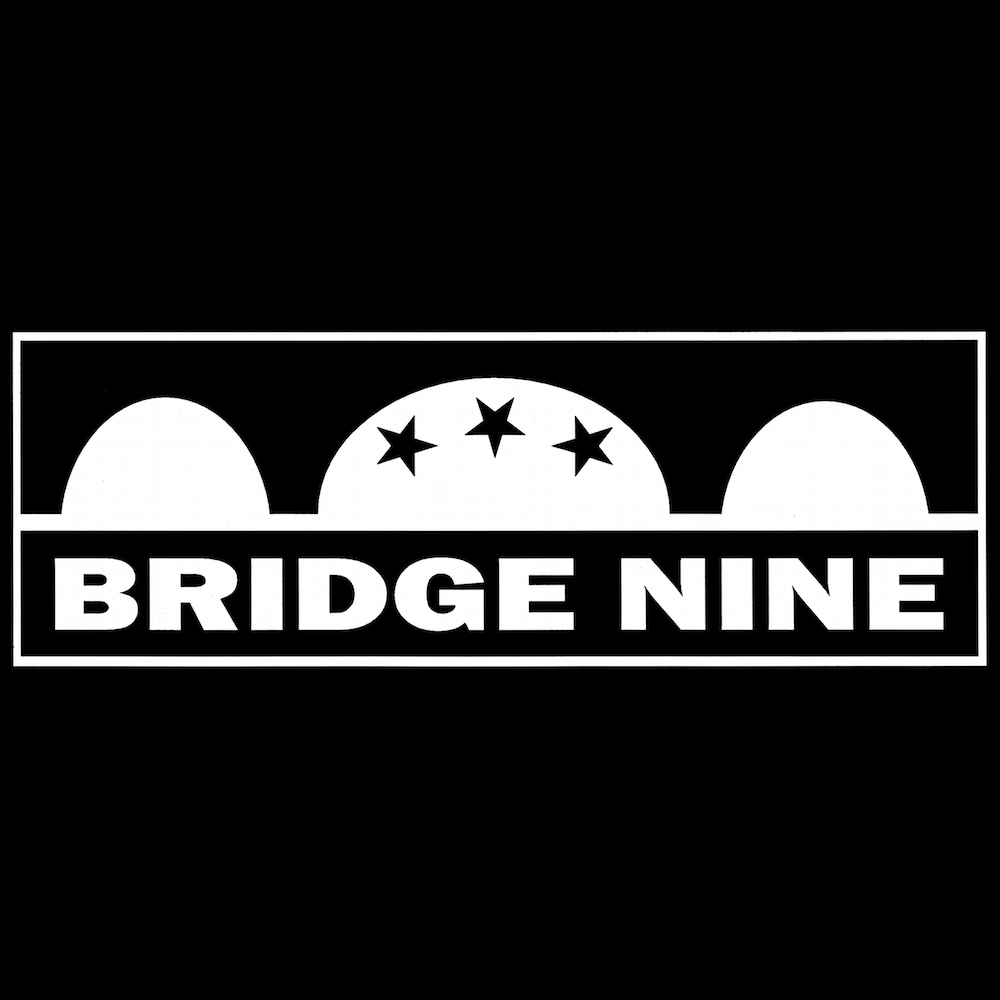 Tell me a bit about this new space you're moving to. Also, you're going to splitting the front end of the building to a retail store. Did that idea come to you once you started saw the amount of room you'd be able to work with, or did you already have that plan in mind anyway?
I want to spend the next 25 years there, I love it so much. It's an old building built in 1929, but not nearly as old as the one in Peabody which was built in I believe 1836. We're only the 3rd business in almost 100 years to be in it, which is kind of crazy, I hope that's a good sign for us. It was a car dealership and garage from 1929 until 1963 under the same ownership. I've found some really cool artifacts from that time, an old 1950s-era license plate, a bunch of postmarked car dealer promo mailers postmarked in 1952 that had been tossed on top of the bathroom ceiling.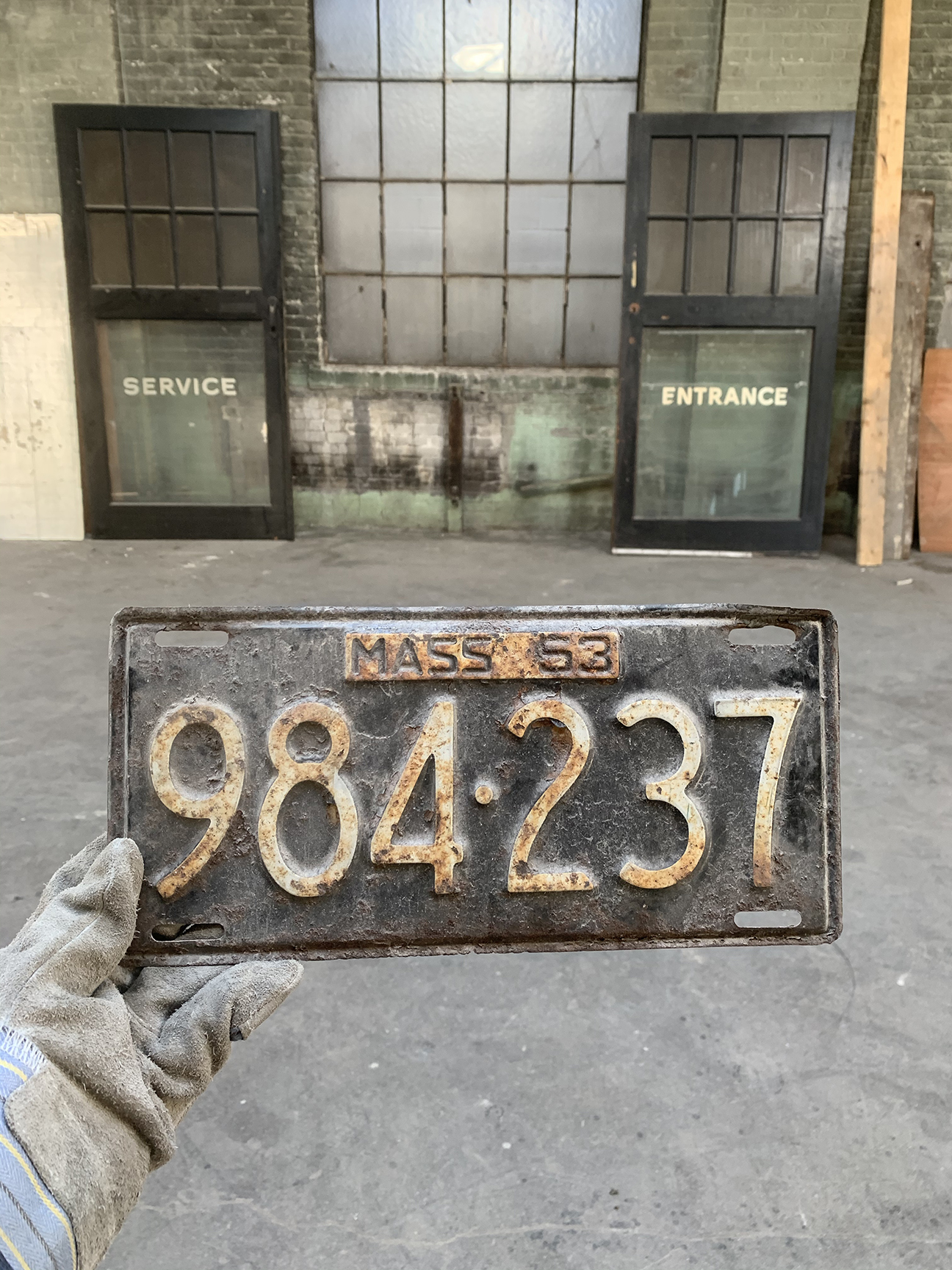 An old hand-painted sign that was hidden behind a radiator for over 50 years. Then, it became a glass window company until this year, so hopefully we'll have a similar run! The way the building is laid out, it's going to have a really sick retail space. I wanted something with a store space built in when I started looking, but this is beyond what I expected. It's on a pretty busy street, so letting people know we exist should be pretty easy. I'm tired of being hidden away in an industrial complex. I want to be out and visible, in a place that people can visit.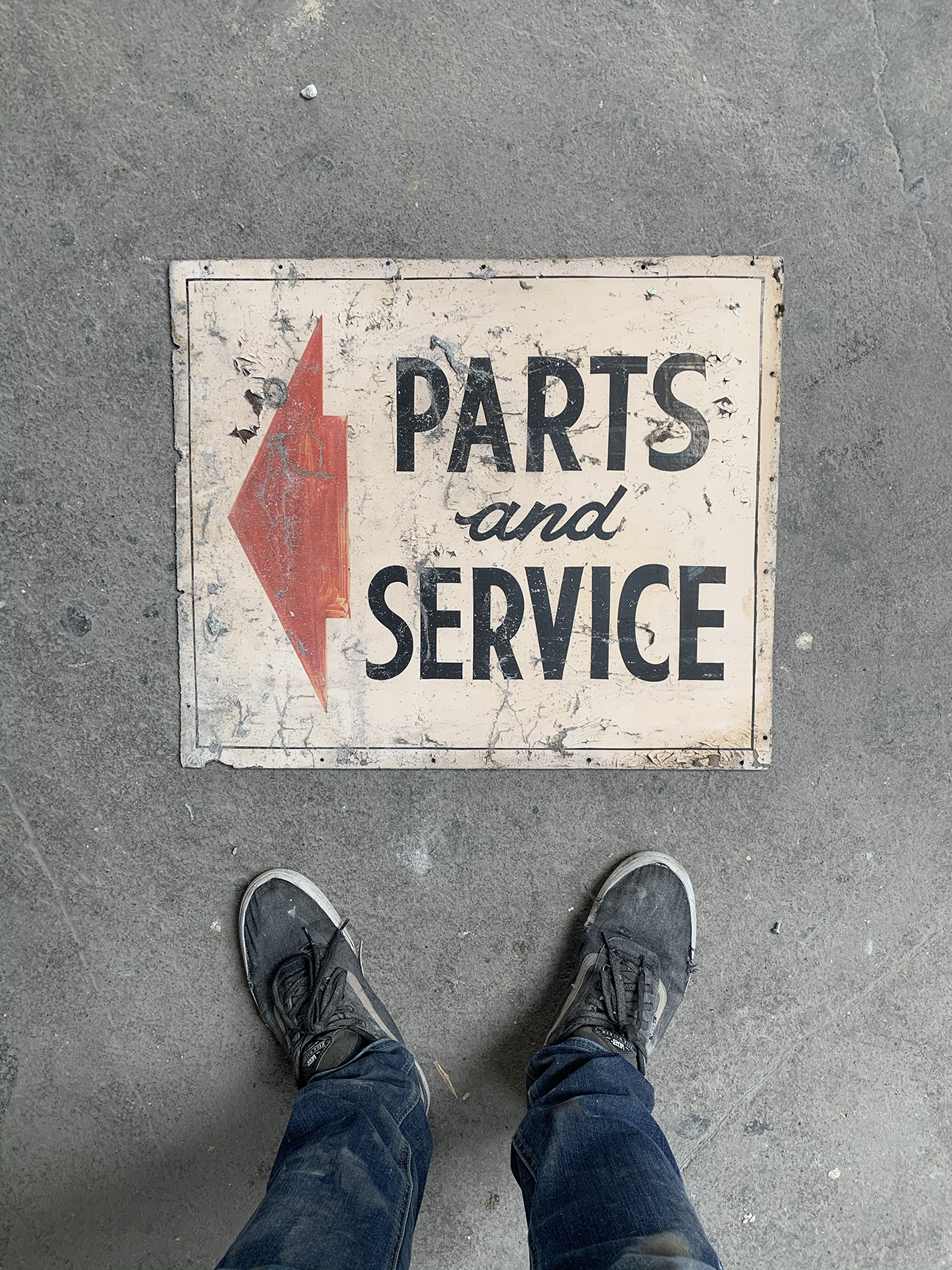 Will the record store carry stuff other than hardcore/punk? Will you also be hosting shows/events at the store down the line?
It will be pretty much everything from that side of the spectrum. A really cool record store that specializes in hip-hop (called Soundtracks) just opened up recently a few blocks away, so they've got that covered. We'll mix it up a little, but will likely stick within a degree or two of what Bridge Nine has always done or been inspired by. We'll definitely do some fairly exclusive events once we get settled and find our bearings.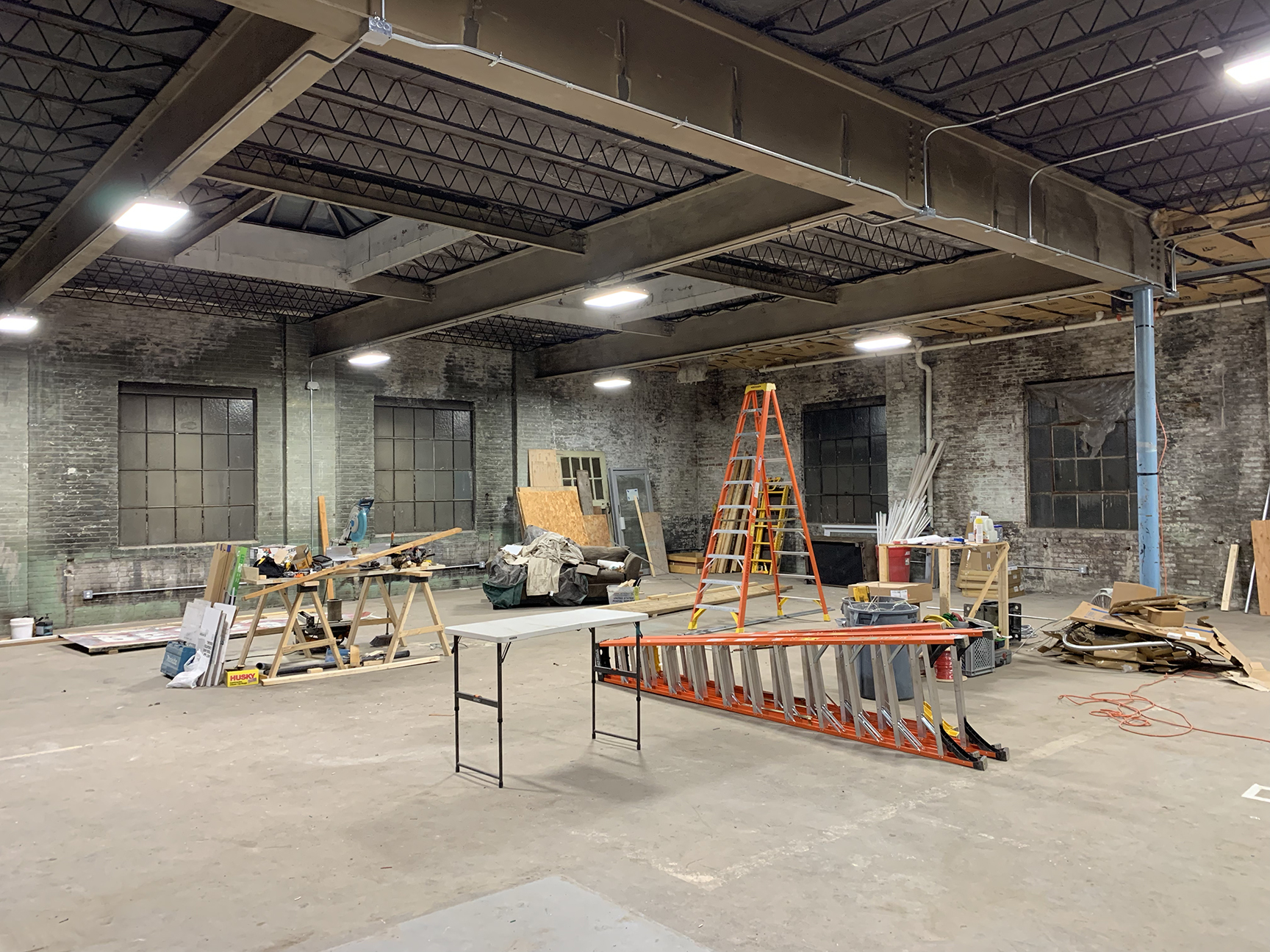 What's on deck for Sully's Brand now that you'll have a storefront? I've seen the Ben Affleck photos you've posted with him wearing the Sully's merch and always get a kick out of it!
[Laughs] Yes, his support has been incredibly helpful. The wild thing though, is the new B9HQ is in one of his next movies! This was completely random, the universe is a crazy place. It seemed like he wore Sully's shirts every week last year, and they keep popping up here and there this year too, which is greatly appreciated.
So I got the keys to the new building on a Friday in March. The following Monday, a location scout for George Clooney's film, The Tender Bar, called. The movie stars Ben Affleck, and they apparently looked at 30 different bars, and picked the one next to us. A crew of set designers came the following week and completely transformed the front of it into a late '70s-era Kodak photo developing studio!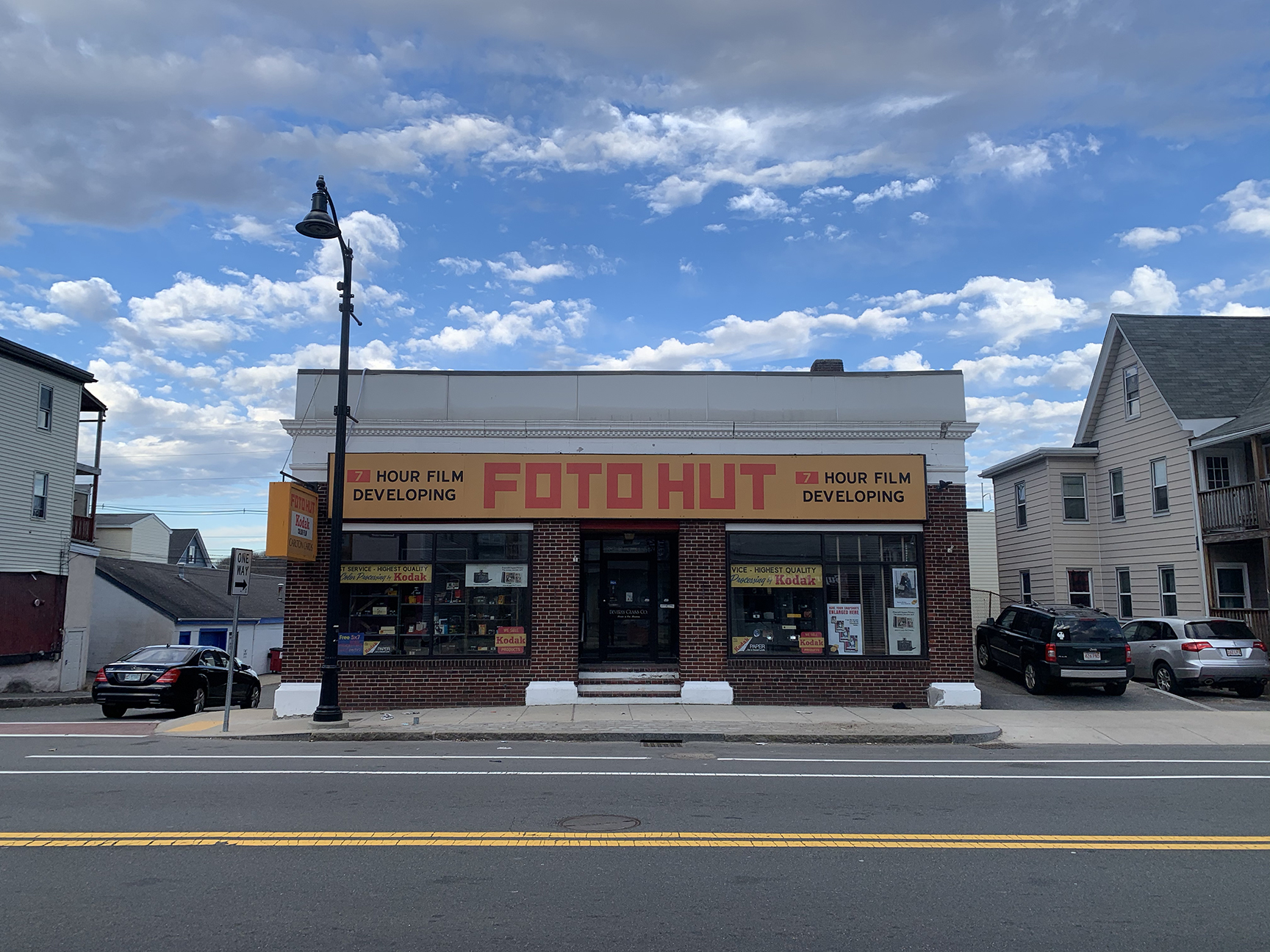 Ben filmed a scene with our building in the background. I had the opportunity to thank him for repping the brand so much, and his assistant asked me to design his "wrap" shirt for the film, saying he loved our shirts because they were so soft. So we made them for the entire cast and crew when filming ended. Was a very cool full circle moment.
As for what's on deck, hopefully another Boston championship is on the horizon so I can afford to finish this renovation!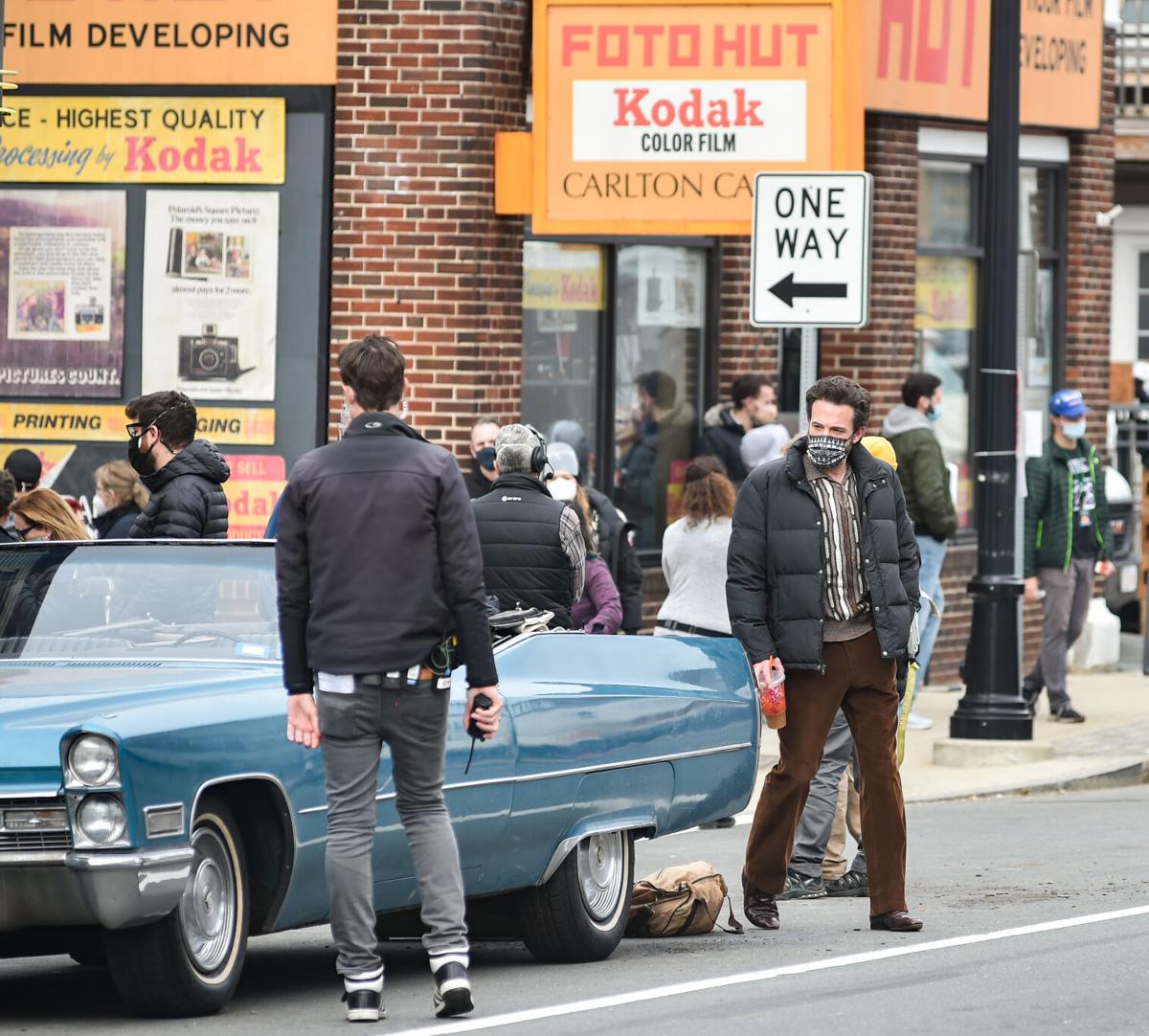 You've launched some interesting auctions lately to help fund the move/construction.
Yes! This is how people can help. The big news is that as I started getting organized to move, I found all sorts of cool recordings in the label archive that had been "lost," stuff we forgot we had. I'm pressing five new records as part of a "Raid the Archive" package—two LPs and three 7 inches, cool rare recordings and random sessions that have never been on vinyl.
Who's on them is a mystery, but if you're a fan of Bridge Nine circa 2003-2009, I think you're going to really like it. Want to help us with the move? Pre-order one of these packages [order up right here]!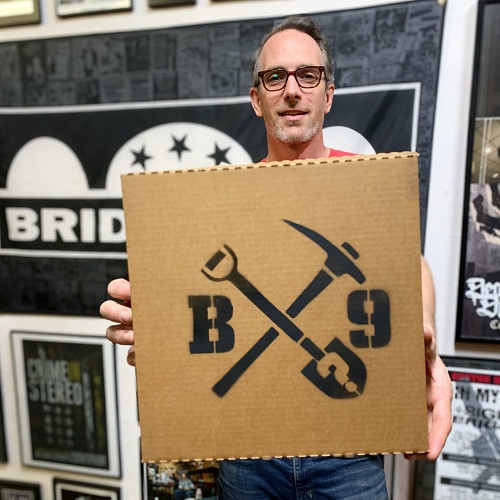 This is the move of a lifetime as far as I'm concerned, so I'm doing whatever I need to do. To save money, I've done most of the demolition myself (with the help of a rotating group of friends and people that I've met who are down to help).
I need to acknowledge my friend Larry Kelley who has been in the mix helping assist on a ton of levels since he texted me a photo of the building all done up for the film, not knowing it was now mine, to tell me that Ben Affleck was filming there soon and to bring some of my shirts down [laughs].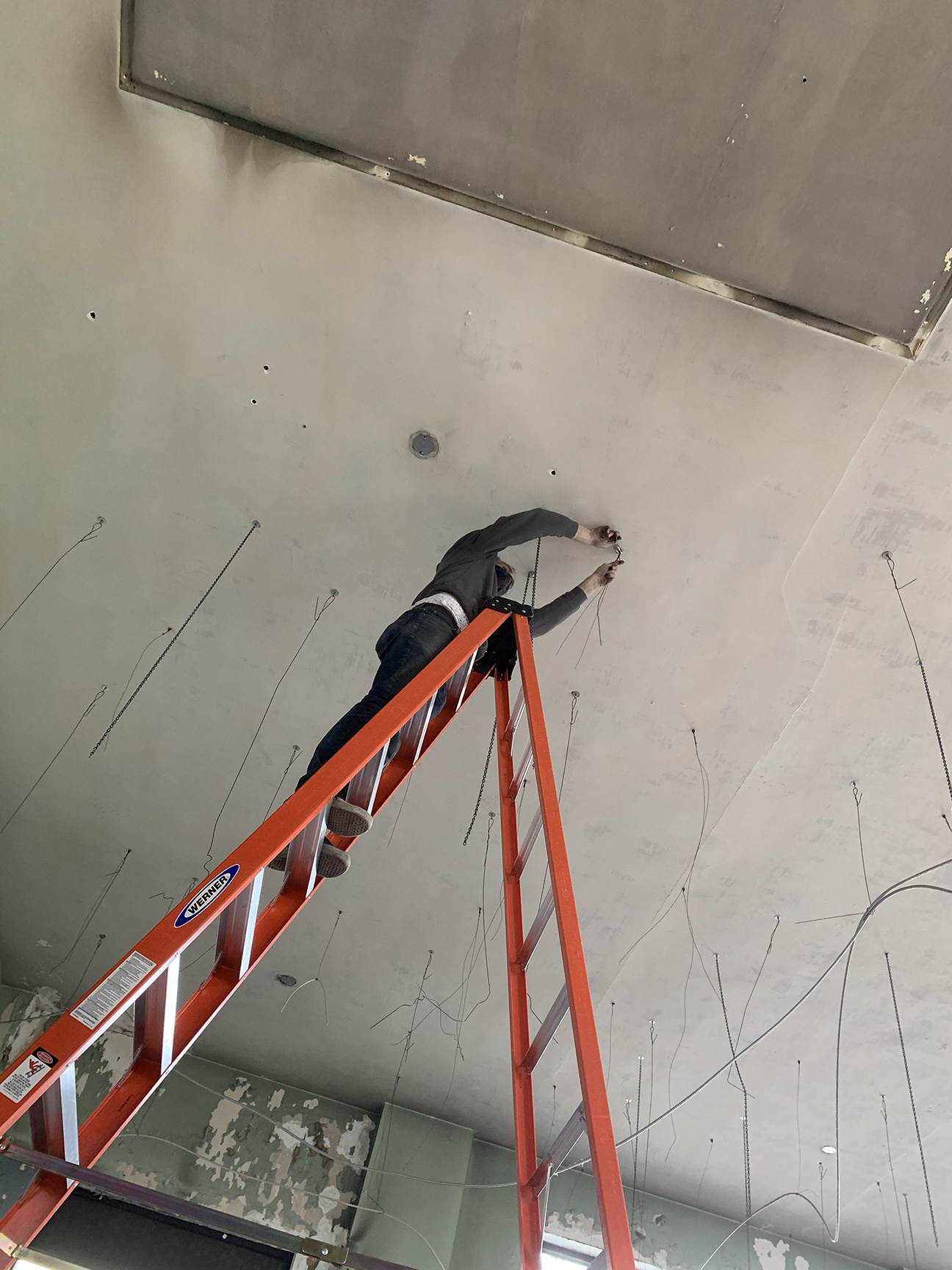 To cover all of this, I've raided my savings, anything not nailed down is being sold. I'm not touching the permanent label archive, I have my 'one of everything' collection, but I'm selling anything that I have a duplicate of.
Every Tuesday I've been putting nine items up on an Instagram page dedicated to the auctions, and it's helping cover some expenses that have come up:
I knew it was going to be rough, but between the architect, engineer, contractors, lawyers (had to get our parking ratio for the building re-zoned) I keep getting hit with bills. Being stuck between two spots for months as we renovate and move, basically paying rent at both. We also need to do some heavy lifting like add a new handicap accessible ramp, re-do all of the electrical, bringing a bunch of stuff in the building up to code.
What can we expect from Bridge Nine in the coming months? Are you going to be ramping the label stuff once you settle into the new location?
We're still celebrating 25 years of being a label, and have a whole series of entirely silver editions of LPs that we've released over the years. We've done two so far, American Nightmare's Year One and Ceremony's Rohnert Park. I think there are about 10 more in the pipeline so look out for those.
These are limited pressings on silver vinyl, with full silver covers (with the cover art converted to black and white ink printed on silverboard for a very cool contrast). They're pretty striking looking!
After we get settled we'll start working one some more new projects, just trying to focus on the move and getting set up properly before we take on any new commitments.
***
Head to the B9 Auctions Instagram page to see what test press goodies Chris is offering to help finance his moving and construction costs.
Bridge Nine Records on social media: Facebook | Twitter | Instagram
Sully's Brand on social media: Facebook | Twitter | Instagram
***
Help Support What No Echo Does via Patreon:
***
Tagged: record label profile