XweaponX and World of Pleasure have just teamed up in what has already become an early contender for split hardcore release of 2023,
Entitled Weapon of Pleasure, the straight edge skull-smasher kicks off with two tracks from XweaponX, a Louisville, Kentucky-based group consisting of vocalist Dave Baugher, guitarist Bo Lueders (Harm's Way), bassist Bryan Garris (Knocked Loose), drummer Trey Garris (Two Witnesses), and guitarist/vocalist Issac Hale (Knocked Loose, Inclination, Two Witnesses).
After opening with a brutal assault of metallic hardcore on "Paid in Blood," the record continues with "Domination III," which features guest vocals from World of Pleasure's Jess Nyx (also of the excellent Mortality Rate). If you've been paying attention, you'll know that World of Pleasure released the first two installments of "Domination" on their 2020 demo and last year's World of Pleasure & Friends.
Calgary's World of Pleasure's lineup features guitarists Colter (Mortality Rate, Serration) and Jose (Serration), bassist Steph Jerkova (Punitive Damage, Regional Justice Center), and the aforementioned Nyx on vocals.
"World War X" and "Uzis Akimbo" keeps the band's superb run of crushing tracks that started with their demo three years ago.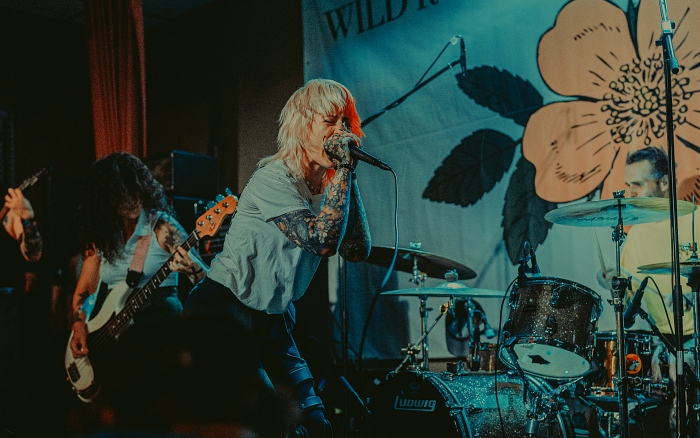 Weapon of Pleasure is available now on CD and cassette via DAZE.
***
Help Support What No Echo Does via Patreon:
***
Tagged: world of pleasure, xweaponx