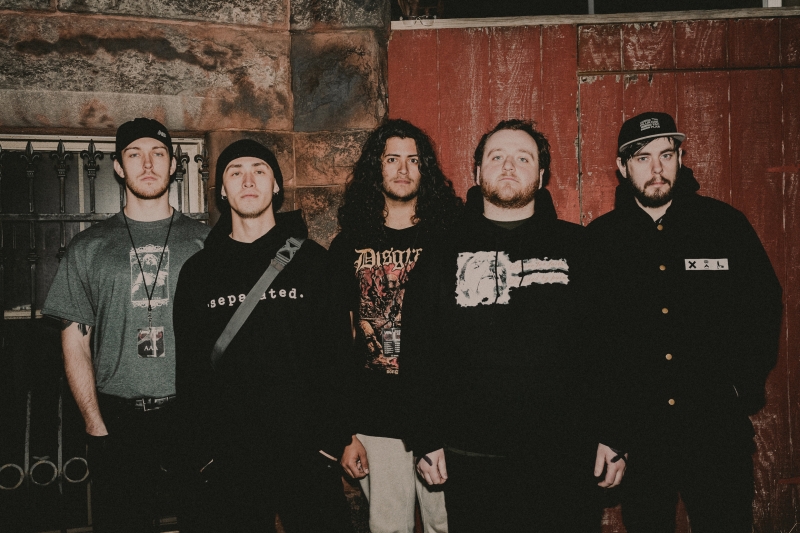 I first discovered Vatican last year, and at the time I described their sound as "'90s-styled chaotic metalcore in the same spirit as Harvest, Time's Up, and Disembodied." Speaking with the band's bassist, Jonathan Mackey, recently, I asked him his thoughts on that sonic assessment. "Most of us listened to those, along with bands like Martyr A.D., Turmoil, Zao, etc."
Mackey continues: "When we first started it was pretty obvious what kind of sound we were going for. It's safe to say that all of our musical tastes vary pretty immensely and has already started showing in some of the newer material we are working on. Those other influences are still present, but we've definitely started pulling from other styles of music to mix with that, like a lot of death metal and post-metal. In the end, it's whatever we think sounds appealing to us."
You have to listen to a Vatican song several times before you absorb most of the nuances sprinkled throughout the arrangement. "There are some songs we have where it was mostly one person writing the majority of the music, and there are others where someone's brought a riff or idea to practice and we've all built a song around that. In both cases, everyone gets to put in their input, and a song can get heavily workshopped before we settle on a final product. Some of the songs on the EP were re-arranged probably a dozen times before we all felt comfortable with them. All killer, no filler," reveals the bassist.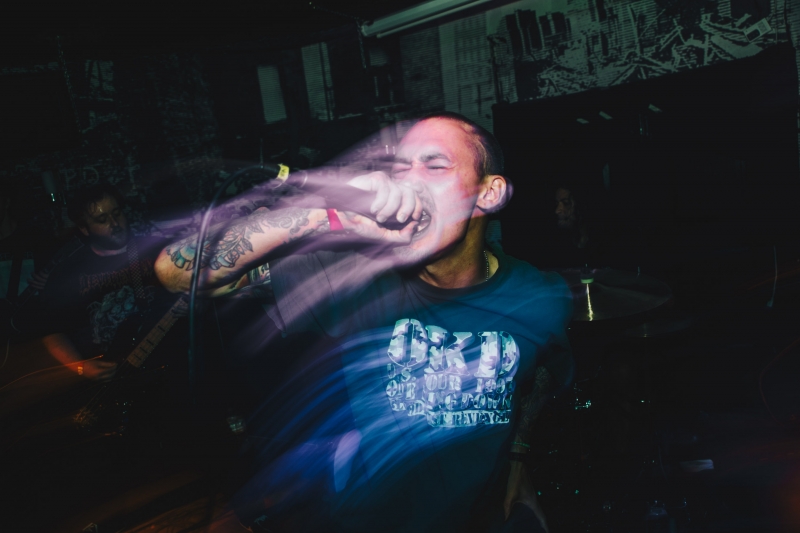 Now, Vatican are returning to the fray with Ache of Eternity, a new EP recorded by Kris Hilbert at Legitimate Business (Advent, Red Death). In this exclusive for the site, I'm thrilled to present the premiere of "Boundless Image," a crushing track from the forthcoming EP.
Since their sound is so varied, I ask Mackey what kind of bills the band is playing more of these days: metalcore or hardcore shows? "A lot of the bills we've been playing recently have been mixed, with hardcore and metalcore bands playing together, which is really how it should be in our opinion. People who try to pigeonhole themselves into liking one style of music, while trashing what other people like, are only limiting themselves to a trend. We have actually discussed trying to play metal shows if the opportunity arises. It just makes sense to play to new ears and people with differing tastes that may be exposed to something new that they might like."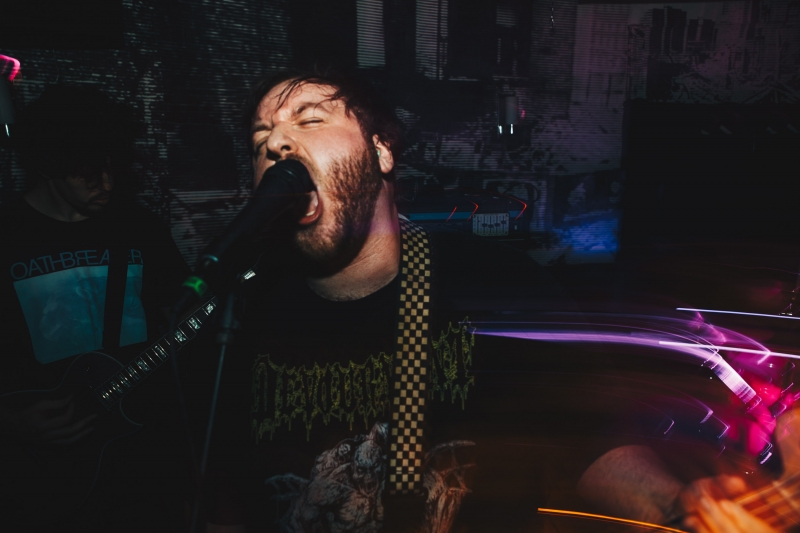 Mackey looks forward to the touring Vatican will be doing in the coming year and beyond. "Vatican has been lucky enough to tour and play with some of our good friends who are also extremely talented musicians that are creating high quality music. Heavens Die, Vamachara, Vein, Sanction, Separated, Yashira, Bind, and the list goes on. We hope to be on more bills with these bands and you will definitely see them getting bigger opportunities in the future because of their work ethic. Being in a band is like having a second full-time job with little to no pay, so seeing most of these bands constantly grinding is respectable, to say the least."
Ache of Eternity will hit stores on August 25 via Sorrow Carrier Records and be pre-ordered today.
Vatican tour dates
w/ Absolute Suffering, Strength Approach, Momentum:
8/01/2017 Morning Glory Coffee - Wilmington, NC
8/02/2017 The Golden Pony- Harrisonburg, VA
8/03/2017 The Anvil- Altoona, PA
8/04/2017 Sugar City- Buffalo, NY
8/05/2017 Fuze Box- Albany, NY
8/06/2017 American Legion- Florence, MA
w/ Breaking Wheel, Momentum:
8/08/2017 Championship Bar- Trenton, NJ
8/09/2017 Sidebar- Baltimore, MD
8/10/2017 House Show- Florence, SC
8/11/2017 Cory's Grilled Cheese- Charleston, SC
8/12/2017 Cloud Springs Deli - Ringgold, GA
8/13/2017 Erv's - Atlanta, GA
8/14/2017 TBA
8/15/2017 Transitions - Tampa, FL
8/16/2017 Nighthawks - Jacksonville, FL
Tagged: vatican band