Formed in the summer of 2018, Sevan is a metal trio based out of Massachusetts. Their sound is made up of elements of doom/sludge, post-metal, and a bunch of other elements that exist within that sonic pallete. Either way you look at it, Sevan play crushing metal
The band's forthcoming debut album, Guide Me Holy Ararat, is lyrically centered around the Armenian Genocide, as vocalist/guitarist Luke Chobanianpasses tells stories passed down from his family.
Sevan tracked Guide Me Holy Ararat at GodCity Studios with engineer/mixer Zach Weeks (Cerce, Animal Flag), and No Echo has partnered with the band to present the music video premiere for "Desert Walk," a track from the album. The video for the slow-building behemoth of a track was directed by Caleb Gowett:
"The song is based around my family's stories about my great grandfather and his loved ones being round up from their home in Van, Turkey (historic Armenia) during the Armenian Genocide," Chobanian tells No Echo.
"They were forced to walk through the desert to their death with bayonets prodding their backs. I wanted to focus on how much courage a human could have to push on by a thread while his entire world and loved ones perished away.
"Thankfully, he got out alive and miraculously escaped to the US but lost everything and almost all of his family members.
"I thought this song in particular would be a great way to honor the great strength of my fellow Armenian people for surviving and thriving through anything thrown at us, especially in the wake of current atrocities in Artsakh by the Azeri and Turkish dictatorships."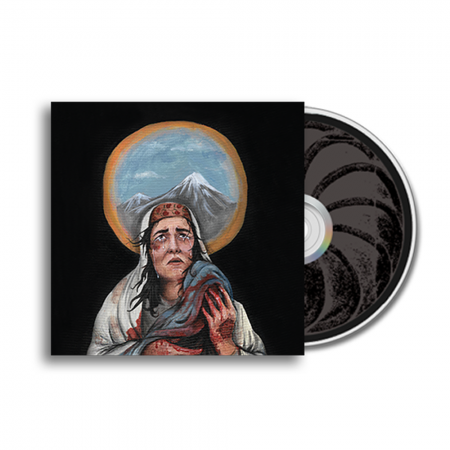 Guide Me Holy Ararat will be out on cassette, CD, and digital on January 6th via Glue Man Records.
Sevan on social media: Facebook | Instagram
Glue Man Records on social media: Facebook | Instagram | Twitter
***
No Echo has launched a Patreon with 3 tiers offering all kinds of hardcore-related goodies to help support the site:
***
Tagged: sevan