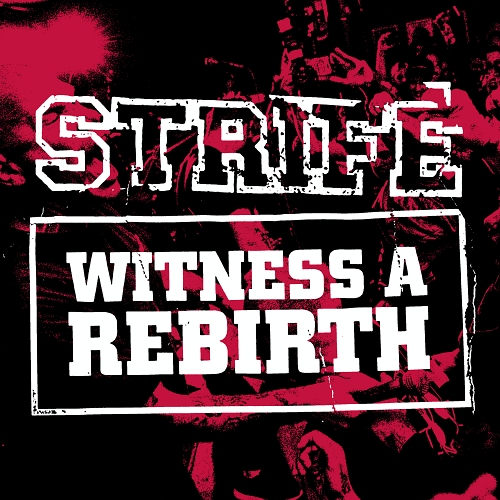 Though they remain of the most influential bands to come out of the '90s hardcore scene, many of their fans felt Strife had something to prove on their fourth studio album.
The Southern California outfit's first two full-lengths—1994's One Truth and 1997's In This Defiance—found huge success within the worldwide hardcore community. Songs like "What Will Remain" and "Blistered" connected deeply with listeners, helping to make the label they were on, Victory Records, a powerhouse of the era.
But despite all of those successes, 2002's Angermeans album fell short in the ears of many of Strife's fans. Though there are moments that work on the record, it ultimately is looked at by many as a misstep in the group's catalog.
After a long hiatus from the studio, Strife inked a deal with 6131 Records (Rotting Out, Julien Baker), who released their fourth studio album, Witness a Rebirth, in 2012. The record found the band in fully-focused form, delivering the kind of intense and anthemic hardcore they had built their reputation on. The recording sessions were split between Los Angeles and Brazil, where former Sepultura co-founder Iggor Cavalera laid down drum tracks for the LP (much more on that below).
To celebrate the forthcoming remastered anniversary vinyl and digital edition of the album, I spoke with the members of Strife, producer Nick Jett (he's also a member of Terror and Piece By Piece), and Cavalera about the making of Witness a Rebirth, their prior connections to each other, and coming back after the disappointment of Angermeans.
Take us back to the time period when you guys were writing and working up the material for Witness a Rebirth. It's in the title of the album, but did it truly feel like you were starting a new chapter for the band?
Andrew Kline (guitarist, Strife): We started playing some shows again in 2010. We started with a one-off fest in Paris, then played Sound and Fury that same year. Once we started to play shows again, the offers started to come in. We went to Japan, Europe, and South America, and did some dates in the US as well. I felt that if we were going to continue on as a band, we really needed some new material that represented us as the band we were.
I really got inspired traveling to South America and seeing how great the shows were and how dedicated the kids were to hardcore. We have travelled all over the world, and it seemed like the kids there were just so appreciative for the bands traveling to their country and they were all so dedicated to hardcore. It truly felt like taking a time machine back to the '90s.
This tour was really the inspiration to write Witness a Rebirth. I can remember writing the fast part for the track "The Distance" during multiple sound checks throughout this tour.
When we returned home, I was energized, and wanted to write a record that was true to the sound we were known for, but just better, harder and more concise. I started demoing tracks with Aaron Jamili (Alpha Omega) at his home studio, and once I had a bunch of songs written I pitched the album to the band.
Did you feel that you had something to prove since Angermeans hadn't been received well by many Strife fans?
Andrew Kline: We had a totally different mindset and approach to Witness a Rebirth than we did with Angermeans. When we wrote Angermeans, we were really sick of just being stuck in a box musically. We decided to take all of our influences from outside of hardcore and blend them in a very experimental way. It was truly a record written by us for us, in that we didn't care about pleasing anyone but ourselves.
I think there are some great songs on 'Angermeans,' and my only regret is that we never got a mix that we were happy with. We approached 'Witness a Rebirth' totally differently. We wanted this record to sound like what the follow up to 'In This Defiance' should have sounded like. We were very conscientious about not straying too far from our formula, and really worked hard to make a record that uniquely sounded like Strife.
I think Nick Jett was the perfect producer for the record and he helped us all feel comfortable and really nail the direction that we were going for.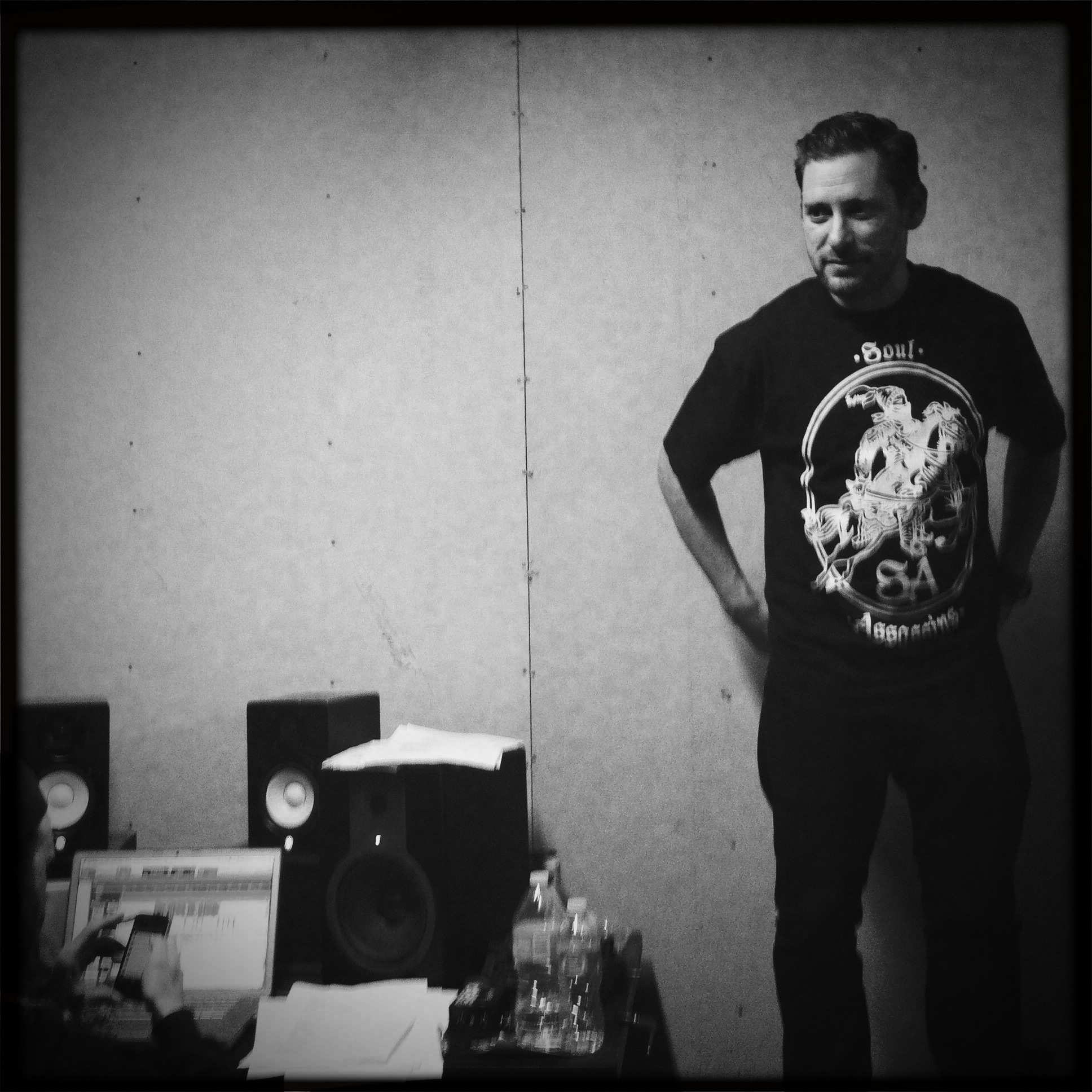 How about you, Chad? Were you anxious going into the making of Witness a Rebirth since it had been quite a while since the Angermeans album, or was it like riding a bike? Did you put pressure on yourself?
Chad Peterson (bassist, Strife): As you mentioned, there was quite a bit of time between Angermeans and Witness a Rebirth, but the thing that changed the most was the technology.
For One Truth and In This Defiance—even Angermeans—we would get together, write, rehearse, jam and get a feel for the songs. It all had to be done together but this is the first album that was written and tracked by emailing songs around to each other vs to us getting together and coming up with various parts and pieces—and then learning those parts by ear and going back and being like, "so, what did you do here?"
Having said that, this was the smoothest recording process I've ever been a part of. I do get nervous when it comes to recording. With our first two full-length albums and 7-inches the process was so much more analog than today. Recording to tape would require cutting, splicing, lining up analog tracks and it would take forever—and was super stressful.
Recording with Nick Jett for the first time was also chill. He was patient, calm and with Andrew's help filled in some of those blanks.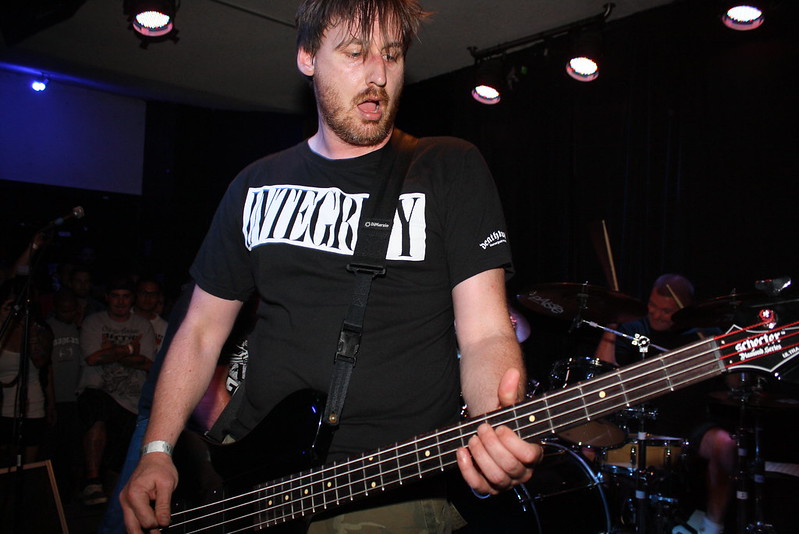 Since it had been about a decade since you had last sung for Strife, did you go into the Witness a Rebirth sessions with any worry about tracking your vocals? Or maybe you felt like your voice got stronger? So many hardcore vocalists blow their voices out when they record!
Rick Rodney (vocalist, Strife): I'm always worried about my voice [laughs]. There is nothing more annoying for me than when I lose—which mainly happens on the first week of tour.
For recording Witness a Rebirth, I had a bit more time to let it rest in between tracks which allowed it to be as strong as possible. I think my voice was strong on this record and I like how it came out.
Nick, how far back do you go with the Strife guys, and how did you come to produce the Witness a Rebirth sessions?
Nick Jett (producer, Witness a Rebirth): Strife is a band I was exposed to as soon as I found hardcore while in high school. They were the local champs and I even covered their songs in my first hardcore band. I met Andrew around 2003 ,and later on, before we started working on Witness a Rebirth, I met the other guys.
I had just worked on an album for Backtrack in 2011 [Darker Half] and from what I remember Andrew really liked it and he asked if I would be interested in producing a Strife record. After meeting everyone and talking over ideas, we locked it in and got to work.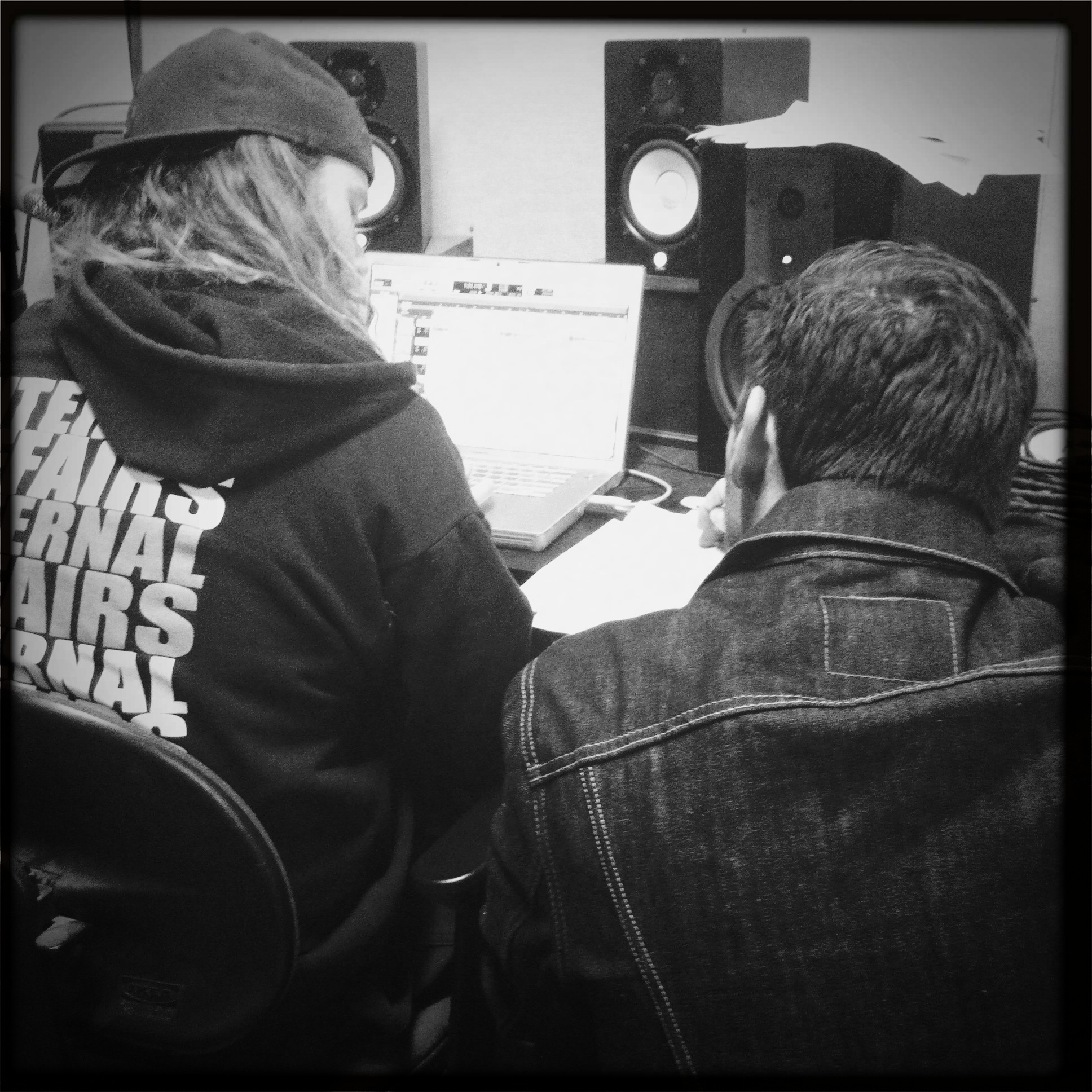 At what point did you decide to invite Iggor Cavalera to record the drums on the album? From a logistical standpoint, that must have been tough, though definitely worth it.
Andrew Kline: I started working as Iggor's drum tech previous to recording this record. I have been friends with Iggor since the '90s, so I jumped at the chance to work with him and hang out with him for 30+ days in a row on tour.
Strife was kind of between drummers at the time, and I remember playing him some demos on the tour bus. He asked who was playing drums, and I jokingly said, "You."
Iggor said he was down, and we had to really make it work with his busy tour schedule. He had like 10 days off after a tour of Australia, so Nick and I flew down to Brazil to track the drums with Iggor in São Paulo.
I remember we flew in and went to the studio to get set up… For some reason, Igor's flight got canceled, and he was delayed a day or two. Then his drum tech, Guillerme, was also stuck in Australia. It was stressful to say the least, but it could have been much worse! Once Iggor made it to the studio we just attached the songs one at a time until we were done.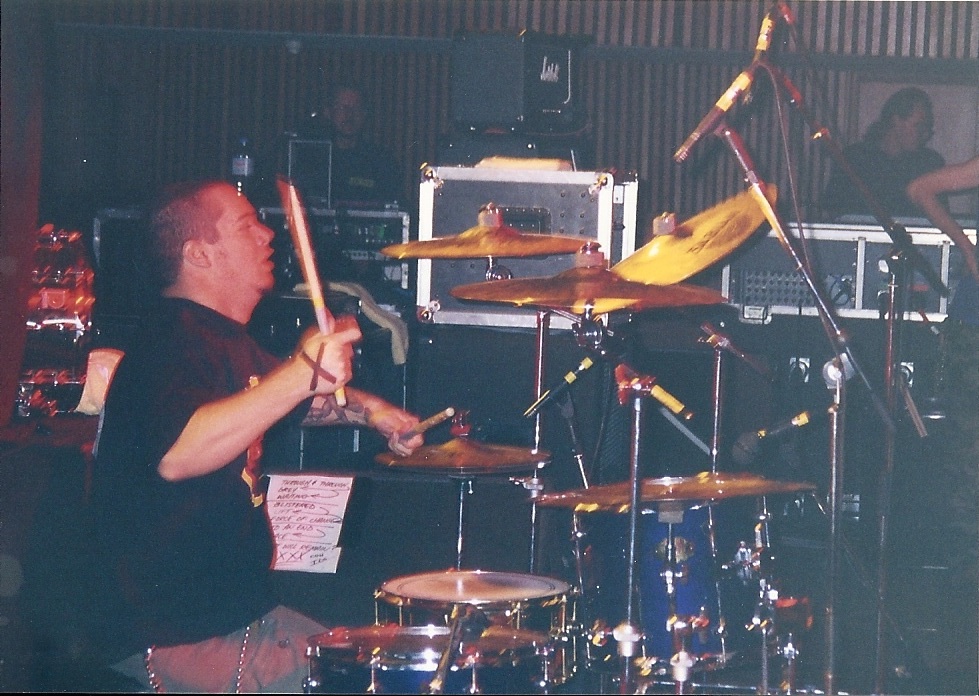 Iggor, Strife and Sepultura (when you were still in the band) had a deep connection. What was it about the band's music and the members that you personally connected with? I know that the friendship is still very much strong.
Iggor Cavalera (drums, Witness a Rebirth): I saw Strife playing in Phoenix back when we were in between Chaos A.D. and Roots. I really loved the show, and we bonded, later I invited them to come on tour with us on our Roots European tour. Since then, we have been very close friends and have been hanging out on many occasions.
Though you certainly had a hardcore flavor to many of your parts before playing on Witness a Rebirth, but this was a full-on album. Was there a different mindset that you applied going into writing and recording your drum parts on the album, or did you simply take it on like you would have on a Sepultura record?
Iggor Cavalera: I definitely had a different approach to Witness a Rebirth, and it was great to write the drum parts with Andrew. I tried my best to fit my style without interfering with their musical focus. We recorded in São Paulo, and we had a blast.
It was also amazing to do a Black Flag cover with them for a B-side [It later appeared on Strife's 'Incision' EP, alongside other tracks from the same session].
Todd, what were some of the biggest differences between recording Witness a Rebirth and recording In This Defiance?
Todd Turnham (guitars, Strife): There were huge differences between the recordings of those two albums. They are almost opposite in every way actually, starting with the writing.
The songs for In This Defiance were put together and demoed in rehearsal spaces with the band but Witness a Rebirth was written separately and almost entirely by Andrew. I sent in a couple of song demos for Witness a Rebirth that we ended up recording but an almost opposite way of writing. Pieces of songs were contributed by different band members on In This Defiance, like when Rick wrote the beginning guitar riff of "Waiting." The songs on Witness a Rebirth were musically written by one person from start to finish.
In This Defiance was recorded in the famous Sound City Studio which had platinum records all over the walls. The place was so famous because many of the biggest records of all time were recorded there. Rumors and Nevermind to name two. Dave Grohl made a documentary about it and how special the place was, particularly the main room and the Neve soundboard, which was a gigantic console with more knobs and controls than anything I'd ever seen.
For Witness a Rebirth, Andrew and Nick Jett flew to Brazil to track the drums with Iggor Cavalera and once the drums were done, the rest of the record was done in Nick Jett's garage on his laptop. As famous as Sound City was, the vibe in the control room there was oddly similar to the garage vibe at Nick's.
The biggest difference between 'In This Defiance' and 'Witness a Rebirth' is the pressure that comes with recording in the big studio vs recording at your friend's house. Time at a huge recording studio costs a lot of money so we couldn't waste any and that carried a pressure that we just didn't have with 'Witness a Rebirth.'
Tension was much higher for In This Defiance, so much so that we let go of the producer before it was finished, replacing him with Bob Marlette (Ozzy Osbourne, Atreyu) who was just the right guy for that record and what we wanted to deliver.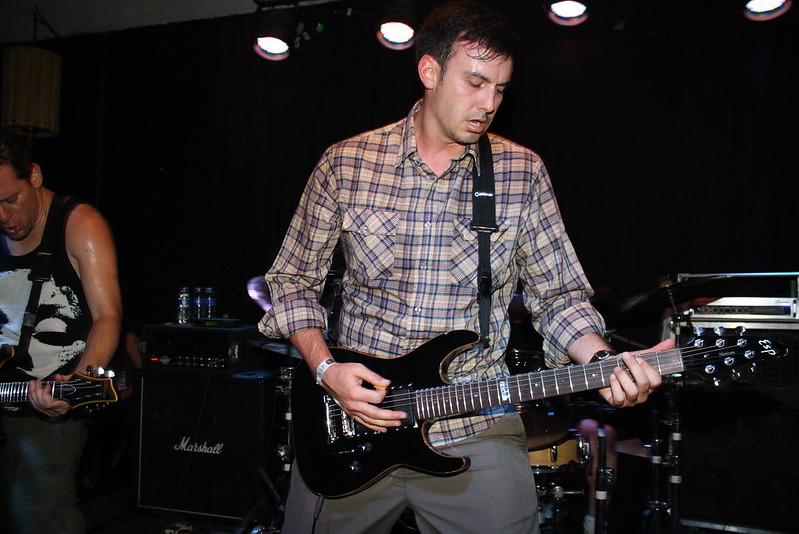 Tell me about the guest vocal spots on the album. I remember speaking with Rick Rodney about the making of In This Defiance and he sent me that cool photo of the gang vocals session.
Andrew Kline: We had a few ideas of guest spots we wanted on the record, and thankfully all of them came through. [Terror vocalist] Scott Vogel was a no-brainer, and he was the only one that recorded his part at the studio with us.
I really wanted [Biohazard guitarist/vocalist] Billy Graziadei on "Never Look Back." I felt like his voice would work perfectly on that song. I actually wrote and demoed his vocal part, sent it to him, and he recorded his part at his studio. He nailed it, and gave us that classic Biohazard flavor that we were looking for!
I recorded [Soulfly guitarist] Marc Rizzo's solo myself in the dressing room of the Fox Theatre in Pomona. He was on tour with Soulfly, and I brought my computer and interface and he recorded it in just a few takes! I really love everyone's contribution to this record.
What are some memories that stick out for you from the recording sessions?
Nick Jett: I was rather nervous going into the record. I had never worked with a band I had looked up to so much and had been such a big fan of their previous records. Once we got started the nerves went away and we just focused on making the best record we could.
Other things that stood out were flying to Brazil to record the drums with Iggor, He was so cool and super fun to work with, and also recording backup vocals with about 30 people. We broke people up in teams of 4 or 5, I think. I had such a good time working on the album and I love that it still sounds great 10 years later.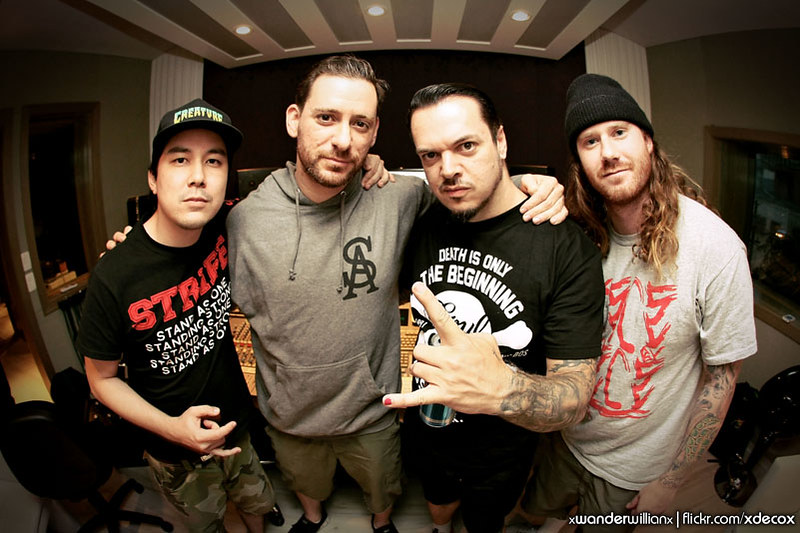 How about you guys, Chad and Todd? What are some memories that stick out for you from the recording sessions?
Chad Peterson: When we are set to record the backups it's a reunion in a lot of ways. Old friends come out and lend their voice to the songs- and, when you think about it, that's what it's all about. The icing on the cake isn't Strife… anyone that hears about being able to come out and shout along with us is welcome.
For this record we had so many people we did backups in three groups. I think I was in group B. And, it's fun to share that experience with your friends.
Todd Turnham: The memories I have about each of the recordings are mostly the interactions with the band and a lot of the little things that were happening at each of those sessions. Sound City had coffee any time you wanted it. Hazelnut creamer. Rick writing lyrics on a yellow notepad. Stuff like that. Nick's studio had whatever we brought with us and a shitload of energy drinks for some reason.
We were really young when we made In This Defiance and commanding the full attention of everybody working at a famous recording studio felt strange. This might have been the first time that the band had any help. It's still strange because we just aren't that kind of band.
Each of the recordings made me nervous, though. I was freaked out about messing up when recording to tape so anxiety was high when I started recording my first tracks of In This Defiance but I made it through because I was prepared, the opposite of Witness a Rebirth. Most of those songs on that album I had to learn on the spot so I was nervous about that and pretty hard on myself when I did mess up.
Overall, working with Nick and recording Witness a Rebirth was so much easier. Without the pressure of budgets, etc., it made the experience feel more like it was just the band and when it's just us, we usually end up having more fun.
I know you've worked with Jeremy Dean a lot through your label, WAR Records, and other projects. How did you approach his new cover for this reissue? Did you give him any direction, or was he free to go wherever the music/lyrics took him?
Andrew Kline: I've worked with Jeremy on many of my releases. I completely trust him as a designer and more or less always let him do his thing. I did give him a bit of direction on this reissue though. I
wanted the new art to be cohesive with the original cover, and not a completely different thing. He actually took a logo that was created by Eyeone (who designed the first version) and manipulated it in his own way. I'm really happy with the new art as well.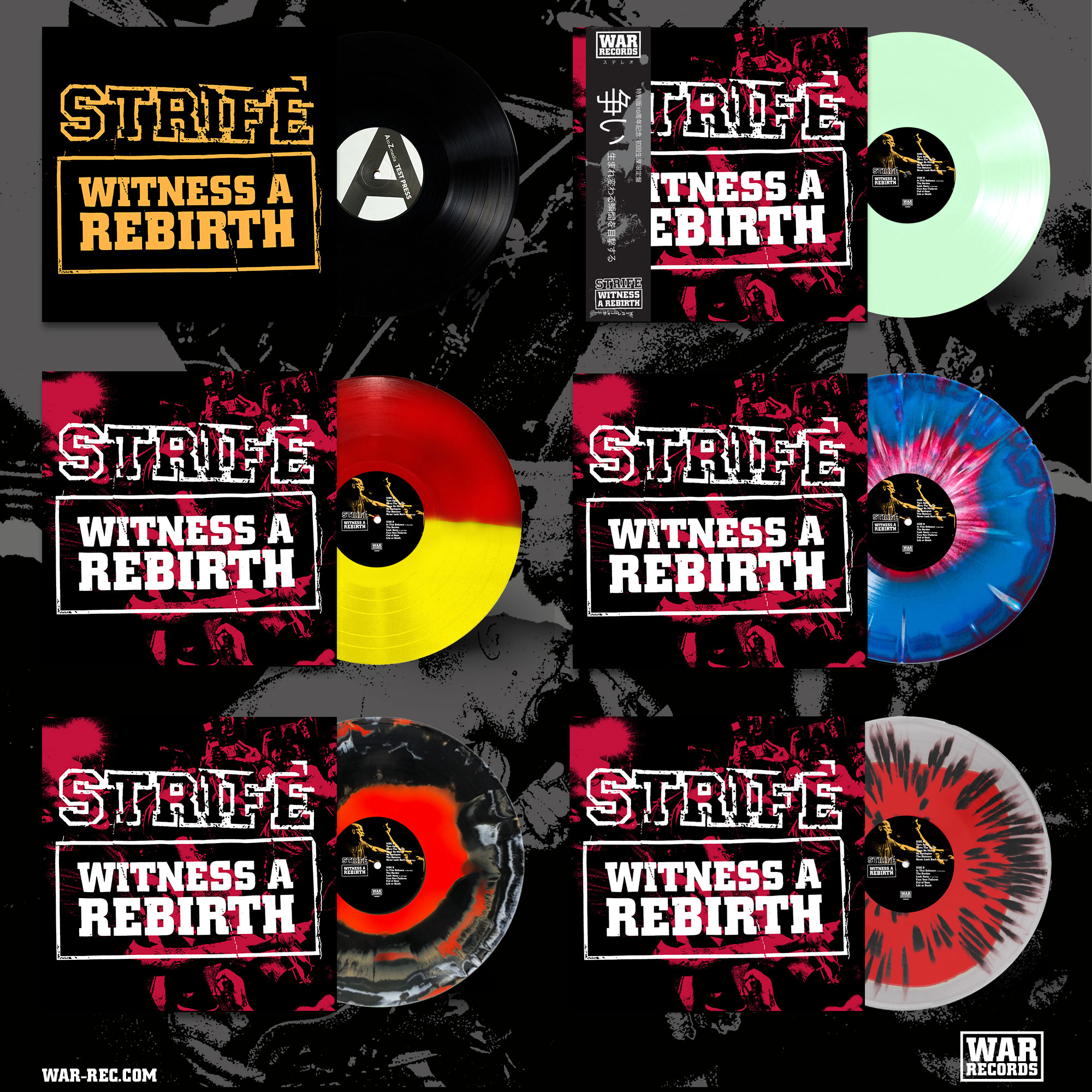 What are your favorite tracks on the album and why?
Rick Rodney: I'd probably go with "Life or Death," "In This Defiance," and "Look Away." I like them all for slightly different reasons but yea, these three would be my favorite.
I like "Life or Death" because of the tempo, vocal, and lyrics. I like "In This Defiance" for similar reasons, plus I feel like it's a bit more mature sonically for us—if that can be a thing [laughs].
And having Vogel on "Look Away" is so rad. I have a ton of respect for him as a frontman and friend—plus it's so pissed!
***
The Witness a Rebirth remastered edition vinyl is available now for pre-order from WAR Records.
***