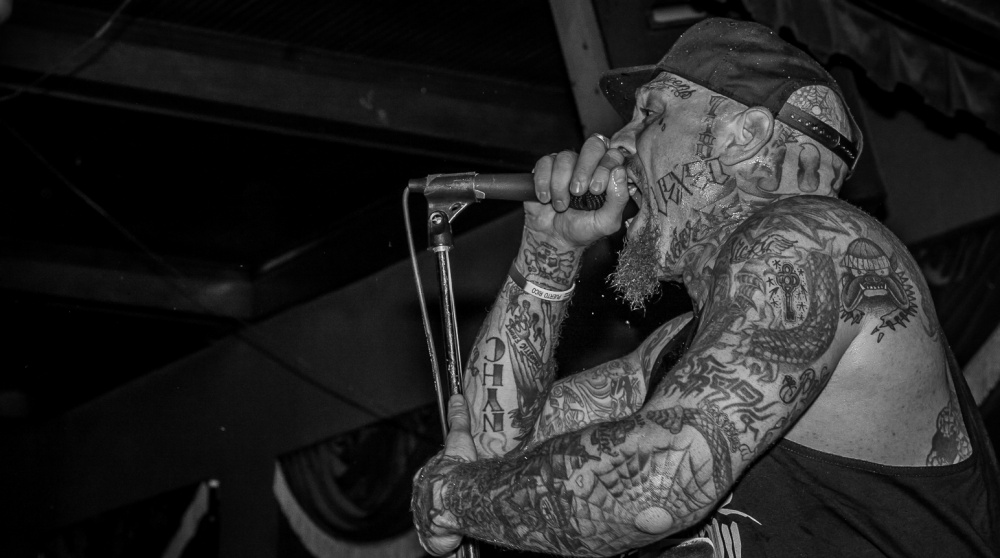 No Echo contributor Iván Murillo was working on a separate feature for the site and captured the following thoughts from Danny Diablo, aka Lord Ezec (Crown of Thornz, Skarhead). As someone who also lost a younger brother around the same time as Danny, I found his words especially poignant and wanted to share them as a standalone piece, so I asked Iván for his blessing to do that and he agreed. -Carlos Ramirez
***
From Danny Diablo:
There are so many records that changed my life but I got to go with a certain pick cause it moved me differently than the others. I was definitely molded by records like The Age of Quarrel and Tougher Than Leather, but the record I chose hit me deep in my heart in another kind of way. When my brother killed himself, it was the only record I wanted to listen to. The album is Disintegration by The Cure.
All I have to say is when I hear "Pictures of You," my heart melts and all my pain and sorrow hit me like a ton of bricks to the head. I would play that CD over and over again. Every time I did the tears would roll down my cheeks and into my mouth. It would put me in a zone and I needed it. I needed to hurt in order to feel alive.
I remember listening to the Cure from my brother, David. I used to tease him and call it "fag music." Then, one day, I started listening to his tapes. When he shot himself in the face with my dad's gun, I had to take a train to my house. There was a snowstorm, so my brother's body was laying dead in our bathroom with his face blown off for 12 hours do to the snowstorm.
A cop was watching the door. I pushed opened and saw what was left of my brother. Then, for 12 hours straight, I played Disintegration. I kept playing "Pictures of You" on repeat.
I must have played it 40 times.
I shut the lights in my room, locked the door and blasted it while I rocked myself to sleep, crying silently with the music loud thinking of my poor little brother. So, when shit gets really fucked up these days, this record is still my go to.
All I have to say is thank G#D they made that album.
***
Danny Diablo will be dropping the debut episode of his Diablo's Den podcast this Friday (Oct. 26).
Tagged: crown of thornz, danny diablo, skarhead