A couple of years ago, my friend Ray Parada asked me to write the foreword to Karen O' Sullivan's book of amazing snapshots, entitled Somewhere Below 14th & East: The Lost Photography of Karen O'Sullivan, documenting NYC's Downtown scene during the early 1980s.
The following is said foreword along with some exclusive photos, the book is up for pre-order here.
***
Karen O'Sullivan Foreword
New York City in the 1980's was home to several vibrant underground scenes that went on to influence the culture at large in the ensuing decades. Karen O'Sullivan was front and center for these seismic shifts: when Uptown met Downtown, when outer borough kids invaded destitute neighborhood and the unlikely fusion of urban movements that appeared on the surface, to be diametrically opposed from one another. It is through the heroic efforts of photographers like Karen that we get candid, unrehearsed snapshots of influential musical movements in their nascent stage.
These black and white portraits are a portal into a time in NYC that seems so distant now that three plus decades after the fact; we're still feeling the repercussions of that bygone era. One can argue that this was the last vestige of a time when subcultures could fly under the radar and be left largely to their own devices, allowed to develop in an organic fashion, something that seems so unlikely in today's instant exposure culture. In order to comprehend the mammoth cultural significance these photographs represent, we must look at her life and times in order to get a better understanding on how she came to be present to document such critical cultural junctures.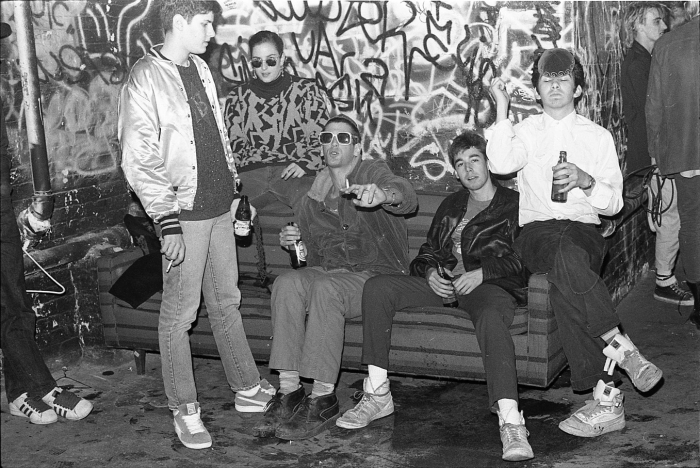 Karen O'Sullivan grew up on Manhattan's Upper West Side. An early interest in photography led her to experiment with Polaroid pictures and a next door neighbor eventually turned her on to Konica cameras, a device noted for having the first automation system that allowed the user to manually set the exposure. Around the same time, she started to go to concerts at downtown clubs like CBGB's and she became a huge fan of the Dead Boys which led her to stock up on platters by the class of 1977 UK punk bands like Generation X, The Buzzcocks, and The Clash. Inspired by master photographers like Alfred Stieglitz, who took iconic images of the Flatiron building, she started attending City College and took as many photography courses as she could. She held on to the hope of one day turning this interest into a paying profession, ignoring the warnings of her professors that commented; 'It's really hard to make a living as a photographer.'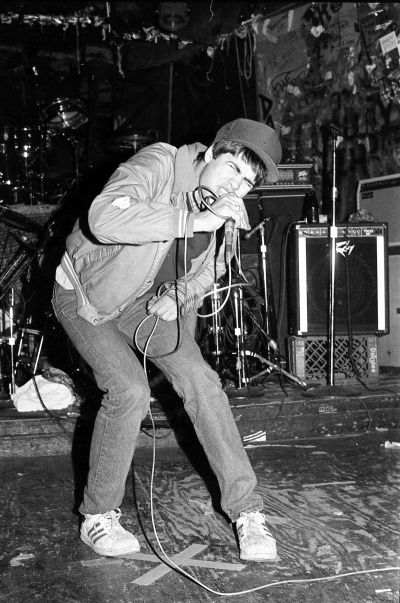 She supported the ever expanding fascination with this art form, and all the supplies cost associated with it, by babysitting, house cleaning and doing just about any side job she could get. This work ethic eventually led to going on to study art at the School of Visual Arts. Around this time, a mutual friend introduced her to a band member from the Apprehended, who would later morph into the band known as Kraut. There was a younger and faster version of Punk known as Hardcore that was starting to simmer in NYC and Kraut was one of it's leading lights. She developed a friendship with the band and one of her photographs was used on the back cover of their 1982 Adjustment to Society LP.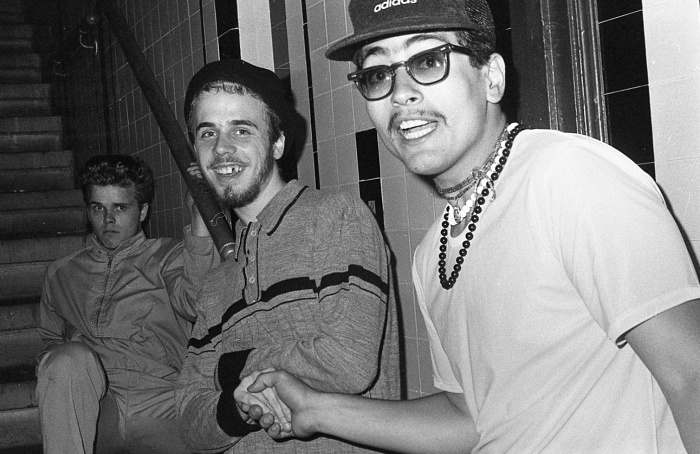 Karen became a regular at the early New York Hardcore scene and being a participant allowed her to photograph the bands and kids that made up this vibrant scene. She took hundreds of images that are striking in their ability to capture unguarded moments in a part of Manhattan that's barely recognizable in this gilded age of development and gentrification. Also during that time period, she contributed to a local music fanzine called Coast to Coast, that featured her photographs. Karen's endless musical curiosity brought her to the burgeoning Hip-Hop scene and the photos she took of legendary performers, like UTFO and the Treacherous Three, are a bird eye's view on Rap's pre-breakout stage, way before it exploded onto worldwide consciousness.
Somewhere along the way she also became involved with sports photography and brought the same attention to detail as well as boundless enthusiasm in documenting participants, for example, from the sweet science of boxing like flamboyant pugilist Hector 'Macho' Camacho. All of these images allowed her to find freelance photography for magazines like Vibe and she was well on her way to establishing an illustrious career in this field until fate struck.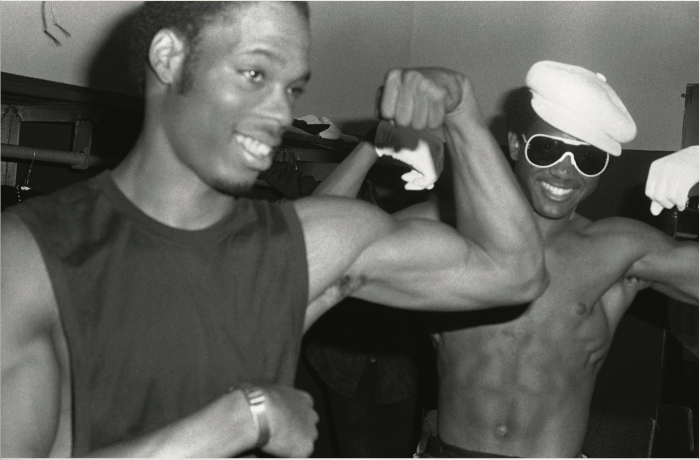 Karen was diagnosed with Multiple Sclerosis in the early 1990s. This debilitating disease confined her to a wheelchair but that was no deterrent to continue photographing as much as possible. She tells the tale of waiting for hours in her wheelchair, outside of a club, where Eminem was performing and managing to snap a shot of him as he exited the premises. By 2002, she reached a point of limited mobility and extreme muscle weakness. She has remained bedridden ever since, mind extremely alert but the body unresponsive. Her portfolio of work documenting the early NYHC scene has been put to good use by books like Steven Blush's American Hardcore from 2001. As Steven tells it; 'Karen O'Sullivan was the great unheralded photographer of the early 80s Hardcore Punk explosion. To feature her photos in the American Hardcore book was one of the smarter moves I ever made.'
The reason for this book is not only to give some shine to her amazing photographs but also help raise funds for medical and other general bills associated with her day to day condition. Karen gave her all to documenting music she thought was vital and the NYHC tribe in particular. She had this to say; 'I loved all different kinds of music but basically (in) the hardcore scene: there were so many talented individuals… there so many kids hanging out that we became a family. We were kids from dysfunctional families so that's why we liked making our family. The hardcore scene was its own family.' Anyone who's life has been touched by belonging to a particular like-minded youth group during their formative years can relate to these sentiments. The NYHC scene and by extension all non-conformist movements need documentation of their early days to show the origins of where they come from and to honor the pioneers that laid down the foundation.
Karen's photographs fulfill this crucial requirement. If we're all by degrees of separation, descended from the original NYHC family, then we owe it to support Karen in her time of need. It's always the people behind the scenes, the ones that make the performers look good, that get left out of the history books. The person documenting a particular amazing event for posterity is just as essential as the persons performing at said event. This book goes a long way towards giving overdue props to Karen O'Sullivan's contribution.
The artistic output of NYC in the late 20th Century is immeasurable as far as the long shadow it casts on modern day popular culture. We huge a huge debt of gratitude to people like Karen that had the presence of mind to bear witness and leave a highly developed body of work that will amaze and delight aficionados of New York's cultural legacy throughout the ages.
—Freddy Alva, 2016
Somewhere Below 14th & East: The Lost Photography of Karen O'Sullivan is available for pre-order from Deathwish Inc. Follow the book on both Facebook and Instagram.
Tagged: bad brains, beastie boys, somewhere between 14th and east