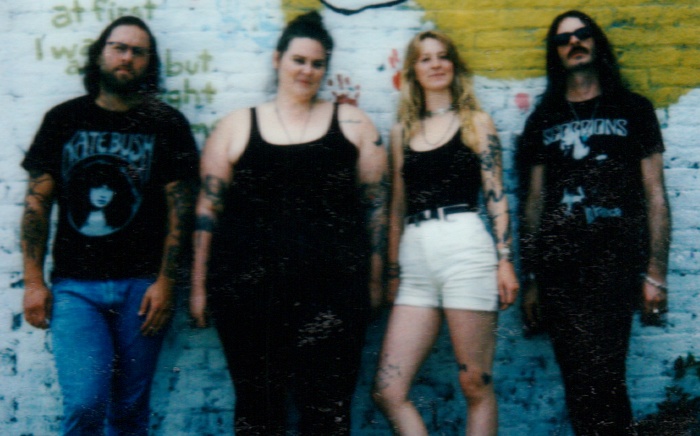 It seems like every other day, I'm writing about a band from Richmond, VA. Not that I'm complaining because it's become perhaps the most vibrant American city when it comes to developing quality hardcore, metal, and punk groups. Today brings us Sensual World, a post-punk outfit that cite such influences as The Wipers and The Cure in their bio materials, so that automatically caught my attention being a fellow fan of both hallowed acts. The fact that they might have been inspired to name their band after a Kate Bush album also won points in my book!
Fellow music scribe, David Anthony, sent me Sensual World's forthcoming debut album, Feeling Wild, and I have to tell you that the record has been getting steady love in my daily playlist routine for the past week or so. The guitar riffs are dissonant yet driving, and there's plenty of hooks (something very important to me) developed throughout the arrangements. Also, vocalist/guitarist Julie Karr's melodic singing voice and approach counterbalances the darker hues the songs are painted in.
The Feeling Wild track below is called "Ephemeral Blob" and it's the first time it's being presented anywhere:
Feeling Wild will be out on Sept. 27 on Stupid Bag Records and can be pre-ordered today.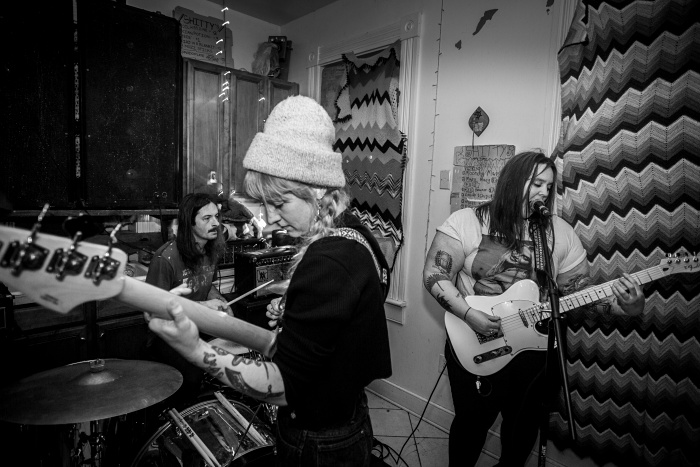 Sensual World tour dates:
10/4 Durham, NC @ Motorco
10/5 Greenville, NC
10/6 Atlanta, GA
10/7 Nashville, TN @ Tempo
10/8 St. Louis, MO @ The Nest
10/9 Bloomington, IN
10/10 Chicago, IL
10/11 Cincinnati, OH
10/12 Pittsburgh, PA
10/13 Philadelphia, PA
***
If you dig No Echo, you can donate a few bucks to help with the site's operating costs:
Tagged: sensual world