With such influences as Better Than a Thousand, Dag Nasty, and Shelter, Germany's Safe is a band intent on delivering positivity-driven hardcore with plenty of melody. The group has been profiled on No Echo in the past, including a piece on Devarashi, the DIY online store co-owned by vocalist Dharmavit Das.
In this new interview, I chat with Dharavit about Power of Bliss, the new full-length from Safe. We also discuss the band's connection with Unity Worldwide Records, the label co-founded by Sven Guenther and Joe D. Foster (Winds of Promise, Unity, Ignite).
Tell me a bit about the recording sessions for the LP.
We decided to record the album with sound engineer Marten Thielges at Proxy Studio in Stuttgart, Germany. Marten is a all-round musical talent, playing the piano as well the bass and guitar. He is in the indie rock band Monochrome, whose members were all hardcore kids in the '90s, so the connection was right there. We were in good hands with him. It took us six days in different sessions to record all tracks.
During the sessions we were constantly in touch with Sven of Unity Worldwide Records. That way we put his feedback right into the recordings. At some point he told us that Brian McTernan (Battery, Ashes) was interested to work with us on the mix and master, which was of course a super big honor for us.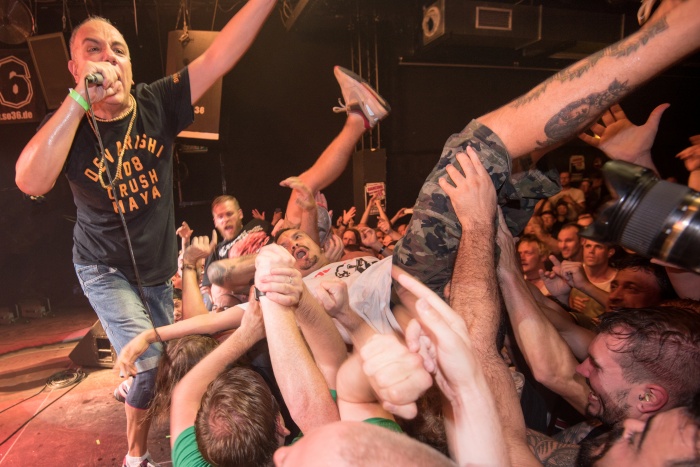 What does the album's title—Power of Bliss—mean to you, and where did you get its inspiration?
Power of Bliss is the essence of the Sacchidānanda concept. This is a Sanskrit term that describes the nature of reality in yogic philosophy. It's the experience of unity and wholeness of all
existence in a state of a egoless bliss.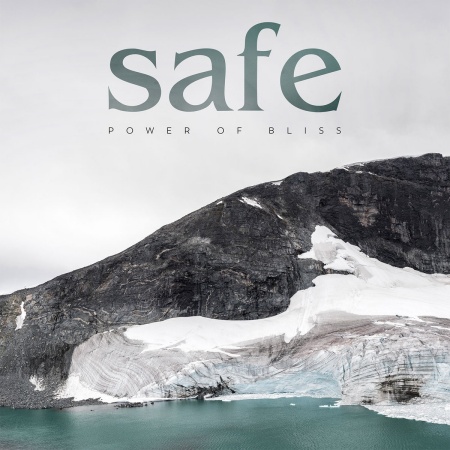 In terms of the lyrics on the new record, which song is the most personal to you?
The lyrics always deal with the same questions and ideas: Who are we? Why are we here? Where do we go from here? It's a personal and spiritual journey I try to put into words. I guess the most personal lyrics are "Learn to Climb" and "Not a Mirage."
How did you connect with Joe Nelson and Sven Guenther from Unity Worldwide Records, and what makes the relationship so strong?
After the Stay Strong 7" was out I was chatting every now and then with Sven because he liked the release. Also, Joe got in touch telling me he thought it was a well-done recording. When we played with Shelter in Berlin in 2018, Sven was also there to hang with us. He liked the show and our sound and asked us right after the show if we wanted to record an album for Unity Worldwide Records. It was a great night indeed!
What makes our relationship with UWW great is that we keep in touch always. Like working on the LP, Sven and Joe were always available and took interest in what was going on. We also share the same love for late '80s style of hardcore with a touch of melody. The passion for music was the start but touring together with Sven and Joe's band, Winds of Promise, was sealing the deal. Sven and Joe are great guys on so many levels. Personally, I thought it was super cool when Joe helped me improve my singing and performance by giving me tips and advice after the gigs. I'm really grateful that both are sharing their experience and expertise with us.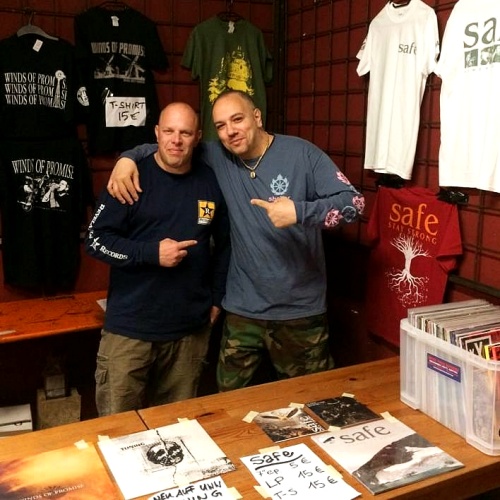 I noticed that you've recently signed a deal with a booking agency. Does that mean Safe will be doing a lot of touring from here on in?
MAD Booking were kind enough to take us on their roster. Which is kinda of a big deal because it means we will have to keep our goals straight and focus our energies. There's already something cooking up at with MAD, we will see where it goes from here…
If you had to play Safe for someone who has never heard the band, which track from Power of Bliss would you go with and why?
I'd have to pick two songs. First would be "Not a Mirage" for it covers the full journey of what I learned on my path thru spirituality. The lesson I learned is not to be too attached to material things in this lifetime because one day all goes to ashes and fades. Focus on peace of mind, balance and a harmonious lifestyle in the here and now and all will be ok. There's always hope and faith. The second would be "Our Bridge." It's a song that is as hardcore as it gets. It's a hymn to the PMA, the positive hardcore and the support of your pack. All the reasons why we choose to be hardcore in the first place.
***
Power of Bliss is out now and available via Unity Worldwide Records (US/Europe) and Bandcamp, if you prefer digital. Follow Safe on Facebook and Instagram.
Tagged: safe