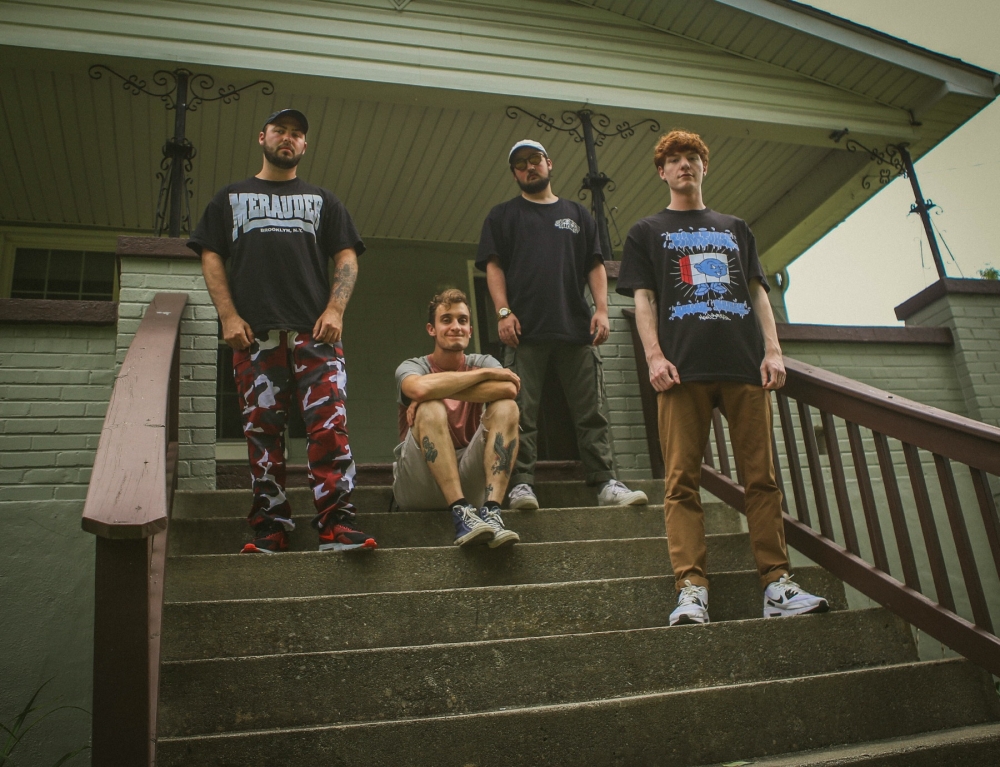 Compulse is a new hardcore band based out of Roanoke, VA. "My close friend Bailey and I formed Compulse when our band at the time entered an indefinite hiatus," Brett Cooper, bassist of Compulse, recently told me via email. "We knew we wanted to continue playing music and we also knew that in order to keep our small scene vibrant, we had to continue to start bands, write music, and play shows." After recruiting their friend Tyler Wood to play drums, and then approaching vocalist Carter, the band recorded a demo, which is how I came across Compulse in the first place. "We are very happy with the reaction our demo has gotten so far and we can't wait to start playing shows."
Roanoke isn't the hotbed for hardcore that Richmond is, but according to Brett, that doesn't mean it doesn't have its own community popping. "Our scene is a small but made up of dedicated individuals. Every hardcore band that comes through our city we tend to treat like royalty, because we know that when on tour and coming though Virginia, Roanoke isn't the first place that comes to mind when thinking of places to play for most bands, especially being so close to bigger scenes like Richmond, Virginia Beach, and Washington D.C."
"Right now, there are only a few active bands in the Roanoke that are keeping it alive here, those bands being, Dread State, Step Off, and my older brother's band, Unnerve. The members of those bands have really supported us through this whole process and we can't thank them enough."
I hear elements of classic NYHC in Compulse's sound, but I asked Brett how he would you describe the band's sound. "We all have pretty similar interests in hardcore. We've had a lot of people tell us our sound is very 'NYHC,' which we definitely take as a compliment. Some influences of ours, as far as New York hardcore goes, are bands like Killing Time, Impact, Combust, and even bands from our region like Bracewar and Hard Stripes."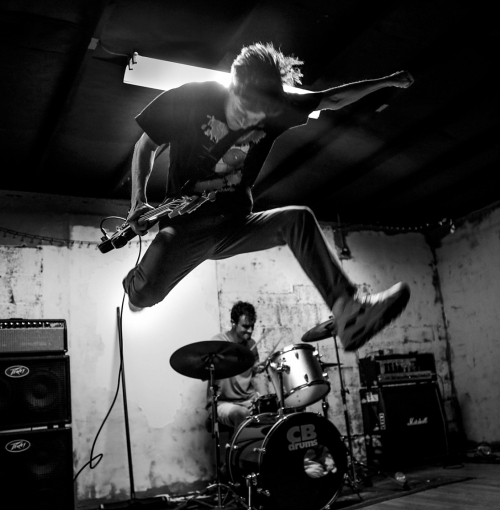 Brett also filled me in on Compulse's immediate release plans. "As of right now, we are planning to release physical copies of our demo in the form of cassette tapes through our friend Matt's new Boston label, Higher Dimension Records. After that we're primarily gonna focus on playing shows and setting up some tours for the near future. We do plan to start writing new music soon for a potential promo or an even EP."
How about coming out to my homebase of Los Angeles? "As far making it out to the West Coast to play shows, that is something we would love to do. Our vocalist Carter used to live in the Seattle area and has some contacts out there. For me, personally, its always been a dream of mine to tour on the West Coast, especially California, and I'm sure the others dudes feel the same way. It's on our to-do list, for sure."
Compulse can be found on Bandcamp and Instagram.
Tagged: compulse, new artist focus