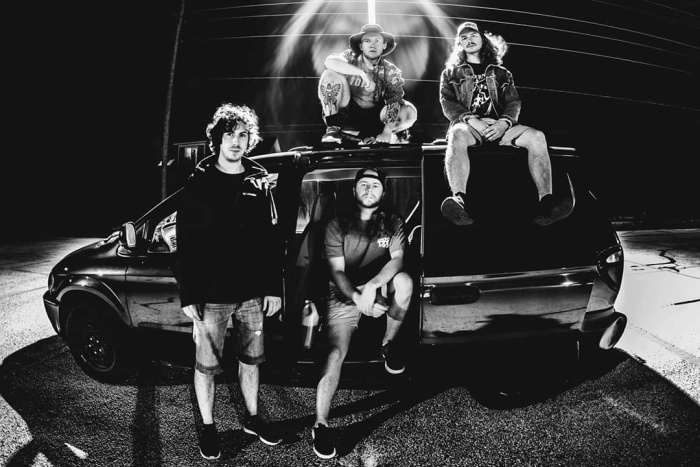 Based out of Rimouski/Chandler, in the province of Quebec, Canada, Just Ice is a hardcore band that recently landed on No Echo's radar. The quartet has been doing their thing for the last few years, logging two tours and dropping a couple of releases via their Bandcamp page throughout that time. Even more impressive is the fact that Just Ice are in the middle of a European tour (see remaining dates below) that included a performance at the hallowed Ieper Fest in Belgium.
Just Ice is working on material for their debut full-length album, but while we wait, they've dropped a track called "Prime Time" that should hook in any fan of '90s NYHC and anything within that stylistic wheelhouse:
"'Prime Time' is an ode to violence for me," says Just Ice vocalist Jonathan Bisson. "It's all about defending yourself, imposing respect on your name, and never letting anyone march on your beliefs. An eye for an eye, a tooth for a tooth. This principle is still very relevant in the city that I'm from, and it has affected me to my very core. I got that inner rage burning inside of me everyday of my life and I'm glad about it. Sometimes it brings me to bad places, but at the end the day, it's all about who you are, whats your roots and where you're going. I'm proud to be a crazy motherfucker from Chandler, Gaspesia, and I'll always be.
"I first heard the prime time expression in a boxing match. In the fighting universe, it means that you're in your best shape; you've never been stronger, never been sharper. With the band, I really think we're in our prime time now. We never worked that hard for a project and it's starting to pay off. 2019 is our year and we're about to turn Europe upside down. Let's fucking go!"
Check out Just Ice's remaining Euro tour dates below. Follow the band on Facebook, Instagram, and Bandcamp.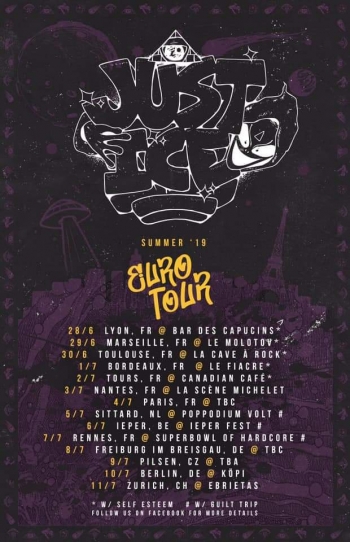 ***
If you dig No Echo, you can donate a few bucks to help with the site's operating costs:
Tagged: just ice