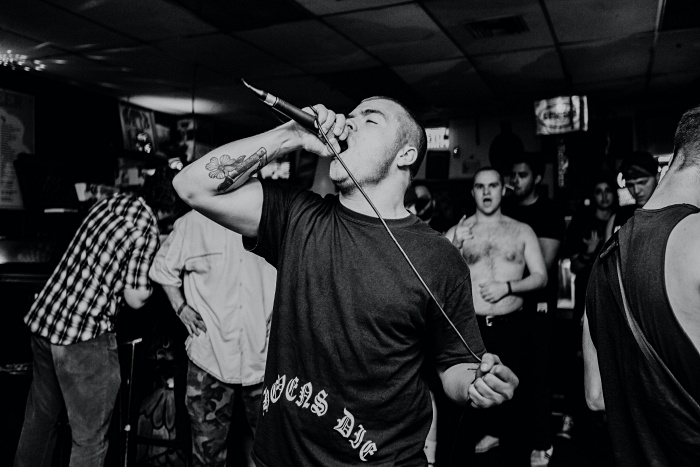 In my introduction post about Ironclad back in March of 2020, I compared the band's sound to something you would have heard on 1995's New York's Hardest compilation, a huge compliment coming from me. Formed by members of Outsider, Brick, Heavens Die, and Compulse, the Virginia group released a killer demo called Peace Out of Reach last year via WAR Records (Strife, Fixation) who issued it on cassette.
"The response to Peace was good considering the circumstances," Ironclad vocalist Danny Prock tells No Echo. "We recorded it in January 2021, so we've been itching to get out and perform those songs as well as this new one."
The song the singer is referring to is called "Seething Eye" and it's a doozy. "Virtue signalers, pontificators, whiners, whatever you want to call them," says Danny when No Echo asks what the track's lyrics were inspired by. "Those who will talk shit about anything they don't like but rarely, if ever, offer anything of value to the discourse."
Check out the premiere of "Seething Eye" below and find out why Andrew Kline from WAR Records hooked up with these guys. This rips, folks:
Ironclad is ready to get busy now that gigs are coming back. "As I write this we have yet to play a show. However, we're playing with some VA friends in Roanoke on July 25th. We also have a 4-day Southeastern run with Hostile Takedown and Controller booked in August. Besides playing locally and hitting the road, we are writing for our next release."
No Echo asks Danny what else he's looking forward to for the rest of the year: "Getting to see End It, Mindforce, Naysayer, Enforced, and so many other sick bands playing Richmond in the coming months. That and playing as many shows as possible."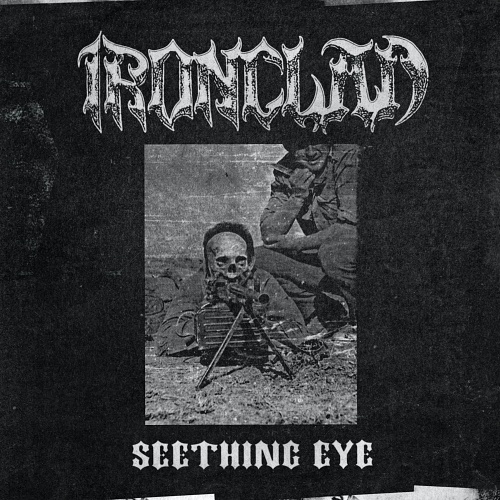 Upcoming Ironclad shows:
8/26- Columbia, SC New Brookland Tavern
8/27- Atlanta, GA The Dog House
8/28 Wilkesboro, NC The Mass Grave
8/29 Washington D.C. American Legion post85
***
Help Support What No Echo Does via Patreon:
***
Tagged: ironclad