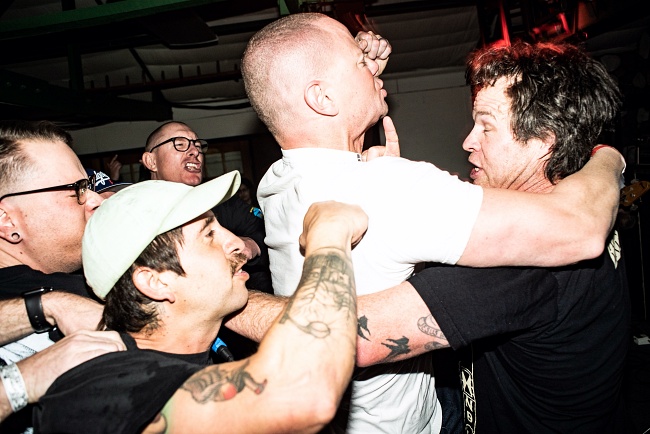 Named after the classic 1994 Beastie Boys album, Ill Communication is a hardcore group representing Tehachapi and Oxnard, California. In terms of their pedigree, the members of the band have also played in such outfits as the Warriors, Retaliate, and No Motiv.
While they released their debut demo back in 2017, Ill Communication when on hiatus after playing a few shows while the guys concentrated on their other bands.
After adding two new members to the lineup, Ill Communication is back in gear as of late with a track on the excellent Nardcore for Life compilation—which No Echo recently did a deep feature on—and this week they're dropping Def Threats in the Hieroglyphics, a 3-song EP which you can stream below:
For the EP sessions, Ill Communication invited Marshall Lichtenwaldt (The Warriors), Gregg Fidler, and Zack Nelson (Retaliate, 185 Miles South Podcast) and Andrew Verity (Retaliate, Vendetta) to contribute guest vocals.
Ill Communication on social media: Facebook | Twitter | Instagram
***
Donate a few bucks to help with No Echo's operating costs:
***
Tagged: ill communication