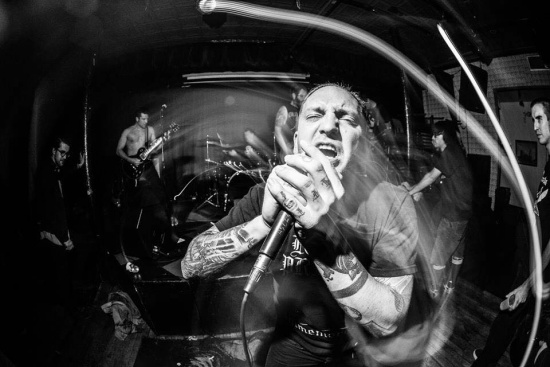 Named after a phrase from the Bhagavad Gita, Boston's I Am Become Death write and perform flesh-ripping hardcore that reveals elements of Swedish crust and death metal. The quintet is fired up for the release of their sophomore full-length, Unfortunate Anthems and Songs of No Hope, on June 23. The album was tracked at Getaway Recording Studio (Bane, Title Fight) and does a bang-up job of capturing I Am Become Death's no-nonsense songwriting approach.
In this exclusive, No Echo is presenting the premiere of "Foe," a track off the forthcoming album.
"'Foe' was written during the presidential campaign, and is a direct confrontation to our current president," says vocalist Kyle Neeson. "There are several illustrations in the song that take on what was said during his campaign rallies. The song originally had a more obscene title, but while that was toned down, nothing, lyrically, holds anything back."
Unforunate Anthems and Songs of No Hope will hit stores on June 23 via Magnetic Eye Records and can be ordered here.
Tagged: i am become death