Hailing from the Belgian medieval city of Ghent, Frustrerad is a band specializing in a raw-as-fuck take on hardcore.
Bowing at the altar of '80s Scandinavian punk, the power trio pen lyrics that dig deep into the human psyche. Where most groups within their stylistic wheelhouse largely deal with aspects of war and politics (is there really a difference between the two anyway?), Frustrerad write about issues like depression and existentialism.
Frustrerad is about to unleash The Truth in Lies, the follow-up EP to their 2019 Shadow of Life demo tape. Knowing a good thing when we hear it, No Echo wanted to help get the word out about the record, so we got the early jump on its premiere, which you can hit the "play" button below to check out for yourself:
"'The Truth in Lies' is a song about the things we tell ourselves and others to be able to cope with our own fears and failures," Frustrerad guitarist/vocalist Shalo told No Echo in an email about the EP's title track.
"When someone puts up a mask, shows off on social media, tells another incredible story, I can almost touch their despair and insecurities. We are wounded animals ending our lives alone inside the walls we built around ourselves with lies."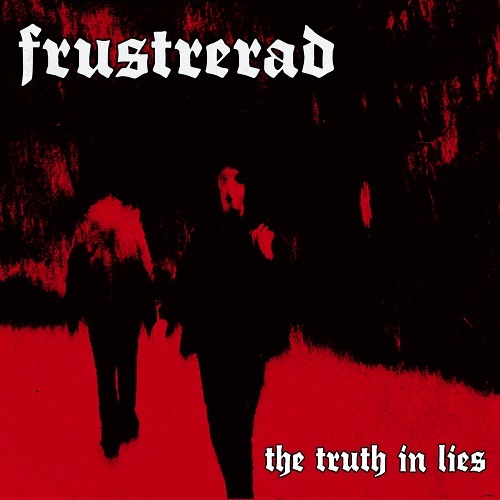 The Truth in Lies EP will be released on May 21st, and you can purchase it directly from the band by sending an email to [email protected], or contacting them through their social media pages linked below.
Frustrerad on social media: Facebook | Bandcamp
***
Help Support What No Echo Does via Patreon:
***
Tagged: frustrerad