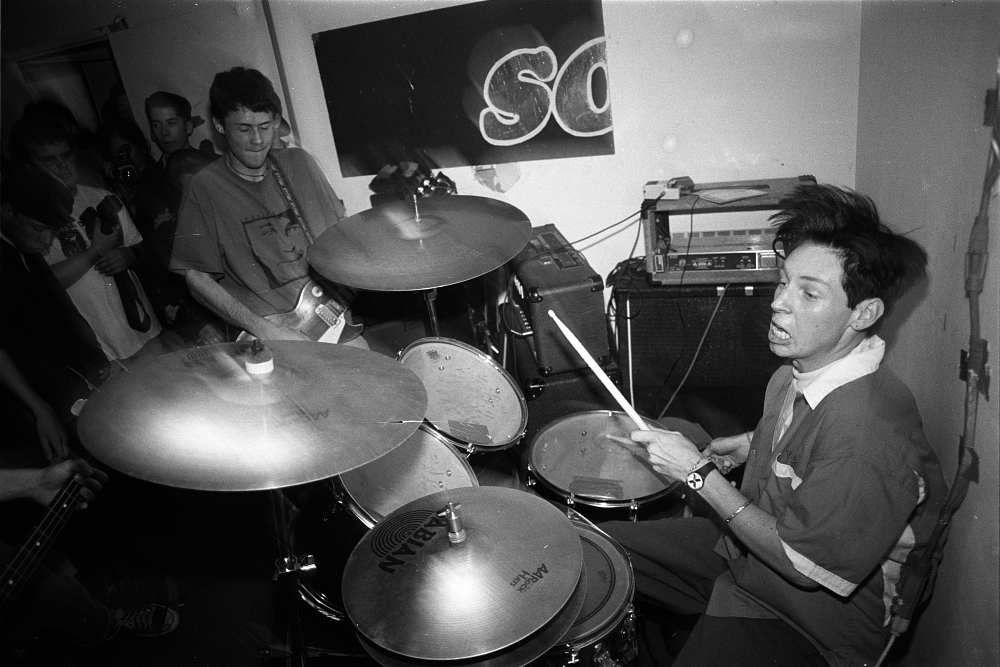 End of the Line was a hardcore band that burned fast and bright during the summer of 1991.
Comprised of Matt Anderson, Scott Bartoloni and Aaron Montaigne—all of the influential band Heroin—with Cory Linstrum handling vocal duties, End of the Line was based out of the fertile San Diego punk scene. SSD, BL'AST!, and the Faith/Void split all served as the sonic blueprint to where the group launched from.
Playing a dozen gigs before their split, End of the Line playing alongside the likes of Born Against, Downcast, Undertow, and Rorschach during that time. Ebullition offered the band a deal to record a full-length.
The self-titled EP came out in 1993, but End of the Line wasn't around to truly promote it. Heroin took precedence as they had a new album and tour to embark on, while Cory moved to the Bay Area to front John Henry West. End of the Line performed their last show in September 1991, opening for Fugazi and Jawbreaker.
Thanks to Three One G, the End of the Line is getting its proper due decades later with a forthcoming reissue. The record has been remixed and remastered by Tim Green (Nation of Ulysses, The Fucking Champs) at LOUDER studios. Pressed on limited edition color vinyl with a 3D cover and accompanying individually printed 3D glasses.
Check out the remixed/remastered version of "Burning Down" from the album to get an idea of what you'll be getting:
Check out these rad 3-D glasses that come with the vinyl reissue: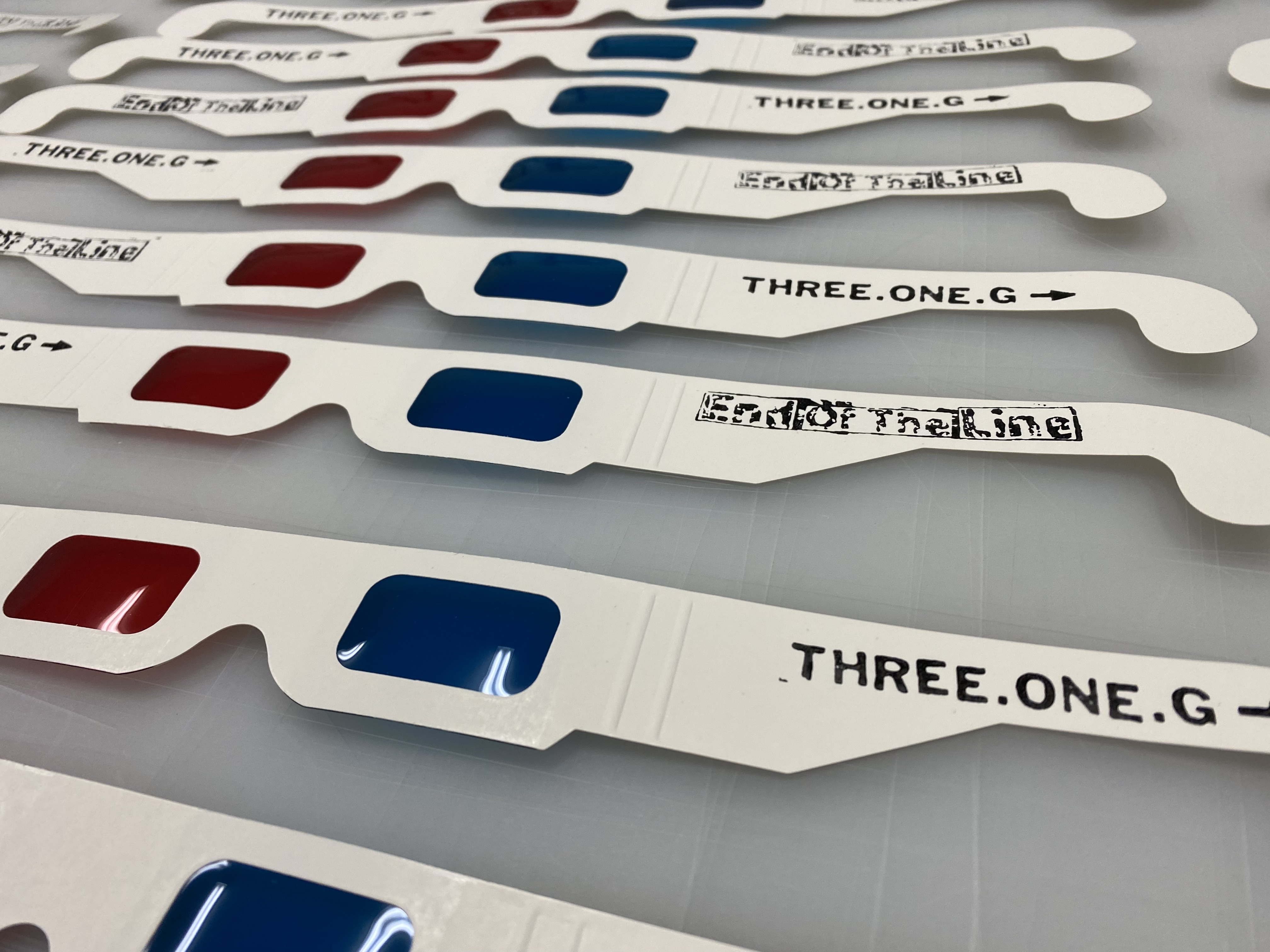 End of the Line will be out on September 16th via Three One G (pre-order).
***
Help Support What No Echo Does via Patreon:
***
Tagged: end of the line, heroin