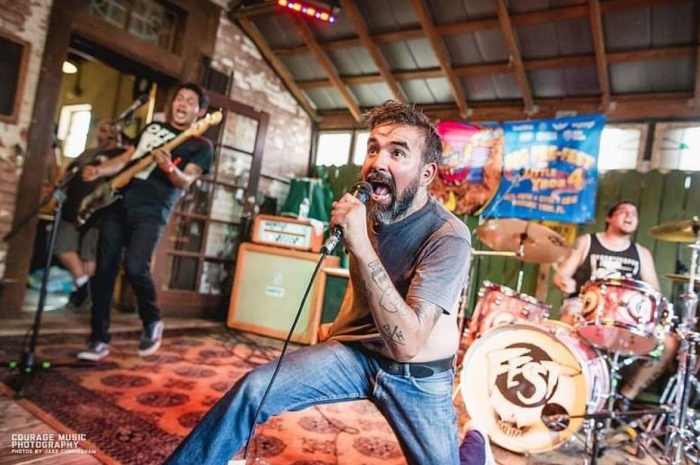 Hardcore punk has always had a way of finding the weirdos, no matter what part of the world they might be in. That brings us to DFMK, a rockin' band based out of Tijuana, Mexico.
Formed a decade ago, the quartet delivers an energetic storm of hardcore punk that also includes elements of Nuggets-styled rock, surf music, and Detroit proto-punk. All in all, DFMK kick out the kinds of jams fans of Circle Jerks and Rocket from the Crypt will absolutely lap up.
Though they've endured their share of setbacks (lineup changes, disastrous tours, cars on fire, drug cartel confrontations), DFMK have kept their eyes on the prize, issuing 5 EPs throughout it all.
DFMK's latest release is a self-titled LP featuring 15 songs that waste no time getting to the point, which is always appreciated by most No Echo readers.
So, with all of that in mind, check out the music video premiere of "Frida no es Sofía," a scorcher from the forthcoming album:
"The song is a critique to mass media and mass consumption all through the lens of a 'fake news cast," said the DFMK dudes via email. "The title of the song is inspired from a fake news story back around the time of the earthquake that shook México city back in 2017.
"One of the biggest televisión channels in México faked a story of a little girl named Frida Sofia trapped inside a collapsed school, there was a rescue operation but a day later the reporter that broke the story confessed that she made it up."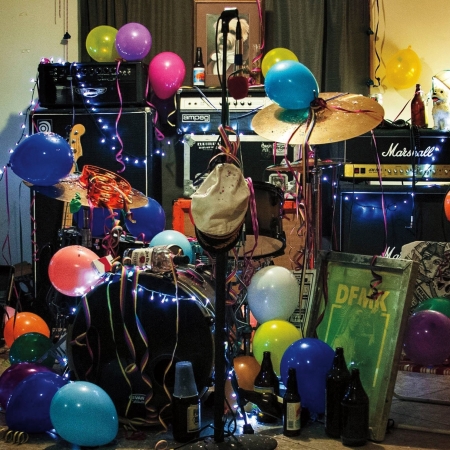 Produced by Tyson "Chicken" AnniCharico of the band Dead to Me, the DFMK album will be out soon via La Escalera Records/A-F Records/Rad Girlfriend Records/Tiny Dragon Music/Puercords/Constructivismo Distro. Pre-order the vinyl at this link.
DFMK on social media: Facebook | Bandcamp
***
Donate a few bucks to help with No Echo's operating costs:
***
Tagged: dfmk