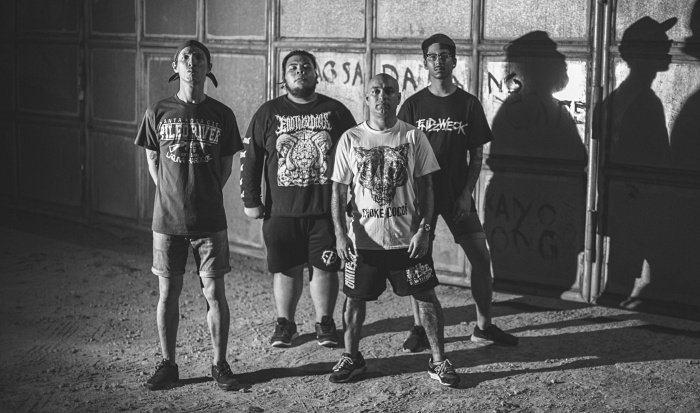 Melodic but always metallic, Dagger is a Hong Kong-based hardcore band featuring members of the now-defunct group, King Ly Chee. Dagger's most recent release is a split EP with Thai post-hardcore act, Ugoslabier. One of the tracks on said EP is an explosive number called "Yellow Helmets," which according to the band references the protest uniform worn frontline protestors, the media, medics, the elderly, children, office workers, anyone and everyone who heads out onto the streets to face the brutal Hong Kong police force.
Dagger say that though the attire may have changed in order to further protect the identity of frontline protestors — the "yellow helmet" symbolism remains. To further highlight the issue, the group has made a video for the track:
"The lyrical content refers to specific instances that have turned Hong Kong upside down these past 7 months addressing police beatings, arrests of not just protestors but even of volunteer first-aiders and even the press, undercover police pretending to be protestors in order to turn general public sentiment against the protests (this has failed thus far), mass arrests of ordinary citizens, missing arrestees, threatening language, sexual violence, police colluding with triads, teargassing, pepper spraying, shooting both rubber and real bullets at protestors and ordinary citizens, the list is endless," Dagger said to No Echo via email.
The band continued: "It is so bad that many protestors have written wills before they go off to these protests. We were able to capture an audio recording of one such protestor that we placed into the middle of this song - he clearly states he's willing to die for the cause.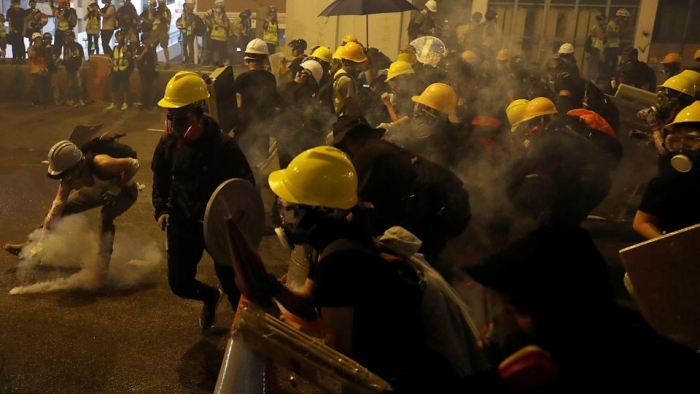 "Yellow Helmets" features a guest performance by Fraise Tam of Hong Kong doom metal band, Chimeras. "Though the music had already been released in late 2019, we decided to work with a good friend, Metal, to help bring some powerful visuals to aid the storytelling of this song. This way we hope to keep this issue in the forefront and not let this all be forgotten. It's been 8 months, the world may have gotten accustomed to this and moved onto the next big story, but we're still living this trauma every single day.
"At the end of the day, we may be powerless against this government, but the Hong Kong spirit will never give in. No matter how hard the police and government tries to kill us, we're still here. Because Hong Kong is our home."
If you're interested in donating money to an organization who is providing financial/legal help to those arrested, please check out Spark Alliance Hong Kong at this link.

Check out Dagger at one of the shows listed below. Dagger on social media: Facebook | Instagram
Tagged: dagger