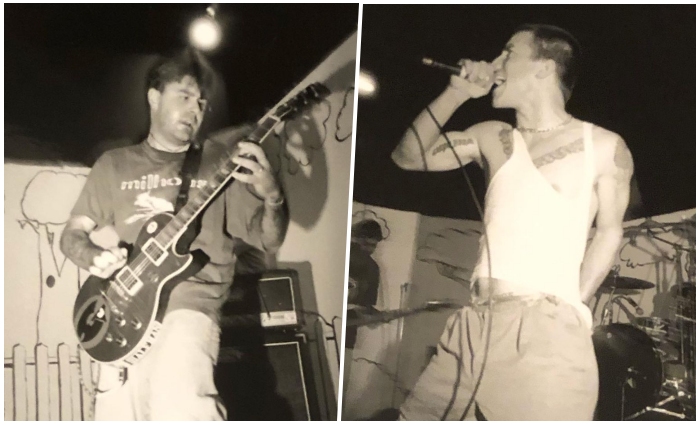 The dream team of Andrew Orlando (Brainscan Records) and Shawn Connell (Black Claw Records) have joined forces to release a new discography from '90s hardcore band C.R.
Coming out of Staten Island, the quartet specialized in a style that not only packed action-packed speed in their tempos, but also featured lyrics that actually meant something. It was a potent combination that brought them a cult following throughout the world. In the NYC/Long Island region, they were one of the more beloved bands for a few years there in the mid-to-late '90s.
I spoke with guitarist Mike De Lorenzo (he's also contributed to No Echo throughout the years) about C.R. - The Compassionate Revolution In Forty Six Songs, the band's connection to the Long Island hardcore scene, and his favorite songs from the compilation.
Tell me how this new discography came together. Who are the people that helped the band put everything together?
Andrew Orlando—who's house I am heading to in a couple of hours because the records have arrived—had originally suggested it around 2012. I remember it was 2012 because I was living in Bay Ridge, Brooklyn and when I got the text I was sitting at my dining room table starting to enter my collection on Discogs [laughs].
So, I had brought it up with the rest of the band and everyone was on board. Some years had passed and the idea went a bit cold so then Andrew and I started discussing possibly getting it out in 2016 for the 20th anniversary of the band. Well, that didn't happen either and neither did the 25th anniversary idea [laughs].
Lo and behold, sometime in early 2022 Andrew said that Shawn Connell was interested in getting involved with the project. Shawn is a good friend and his label, Black Claw, along with Andrew's label was a no brainer for me. So, I made sure the rest of the band was still on board and it was off to the races!
So, long story longer, behind the scenes we have Andrew Orlando (Brainscan Records) Shawn Connell (Black Claw Records) on the label side as well as Darren Nanos (War Babies, Born Sinner, etc) on the design and layout side, and Matt Messina (Sunken Temple Records / Medicinal) who will be releasing the limited cassette version with my label, Hicksville Devil Records, after the vinyl is released.
Listening back to the material, how do you feel about it? Are there things you would have done differently if you had the chance to?
I still really love those songs. For a little while I felt like they were just a place and time for me, but honestly, they are a part of my being through and through. The timeframe in which C.R. existed was unexplainably special not only to us, but to many who were a part of it alongside the band.
As far as doing anything different, I feel like we rushed the LP a little mostly out of sheer excitement to get it done, so some things could've been done better. [Bassist Daniel Foder, aka] Grover and I remixed it around 1998 but the DAT was destroyed and none of the small group of folks who got a tape of it seems to have a copy of that mix so it's lost forever.
But again, I still love it all. No ReGerts, that's what the kids say, right?
You've been a Long Island resident for a longtime bow, but you and C.R. came out of Staten Island. Tell me about the connection between the two regions in the hardcore scene of the '90s.
[One of Mike's early bands] Sleeper had done shows with Silent Majority and Clockwise and Big Sniff in the early part of the '90s but the real connection started when Sleeper toured Europe with Mind Over Matter in 1994. The bands really bonded and I in particular felt a kinship with all of those guys. Artie White (Milhouse, Indecision) was on that tour as well and we stayed in close touch after that.
Eventually Sleeper / Serpico would be invited out to Long Island to play quite a bit and when Freedom Tripodi started doing shows the Long Island bands would come to Staten Island to play. I became particularly close with [Milhouse guitarist] Brian Meehan and Artie and Milhouse and C.R. would play a lot together. We would play a good number of shows with Silent Majority as well.
Then when you and Andrew Orlando (I know.. Queens.. but still relative) started Black Army Jacket and we became like brother bands! Also, when [C.R. vocalist Brian Cavalone, aka] Bricks and I lived together at the Hardcore Hellhole we would do "Monday Night Mayhem" and friends from Staten Island, Brooklyn, Queens, New Jersey, Long Island, etc. would come over and watch old show videos and do graffiti and shit.
I moved out to Long Island from Staten Island in 1996 and have hopped all over this place. I love it here ! I am still synonymous with Staten Island to alot of people [laughs]. Those were fun fun times.
So that's sort of the all over the place version of that history .I was born in Brooklyn by the way [laughs]. I actually only did 11 years on Staten Island!
What is a C.R. song that you would play for someone that has never heard the band that encapsulates the spirit of what you were about and why?
That's a tough one! As far as lyrically, I would say "Jim Henson" or "88 Hardcore Song."
Sonically, I would say any of the last four originals we recorded, which we called the Puncture Session that we recorded at Dave Patrikios' paren't house out here in Northport.
So that's "Moss," "Eternal Excuse," "MTV Activist," and "Father's Little Failure," which is probably my favorite along with "Melting Hopeful." That being said....look to the future.
***
C.R. - The Compassionate Revolution In Forty Six Songs will be up for pre-order on August 5th at 9am PT via Black Claw Records and Brainscan Records (pre-order here).
***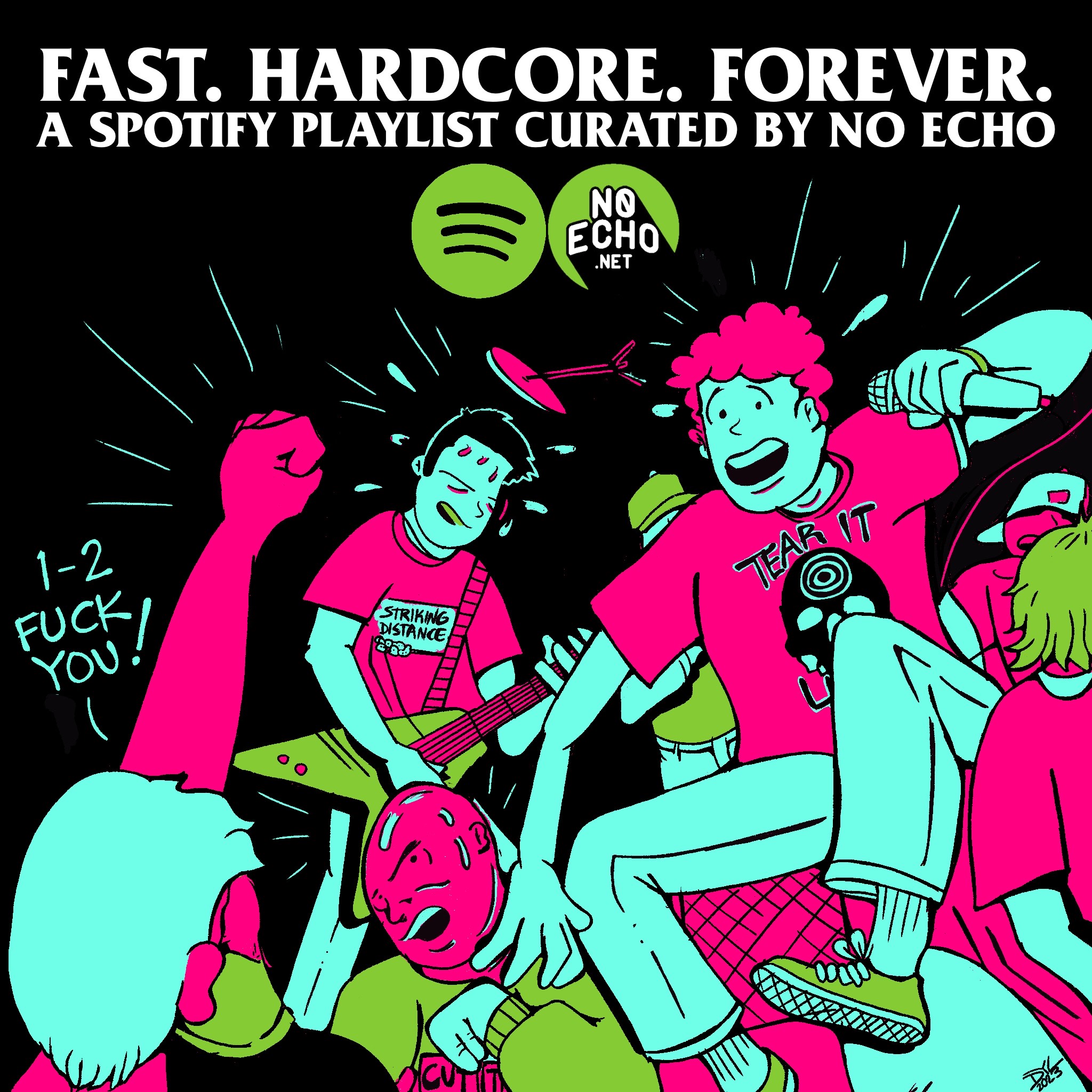 Tagged: c.r.