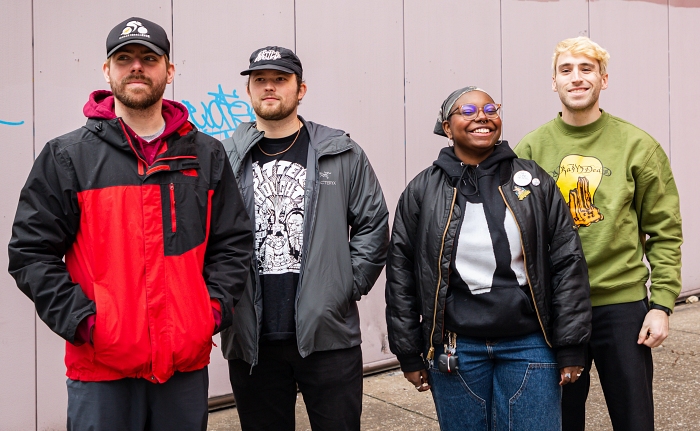 Buggin is back with a new hardcore jam to hold us over till they drop their long-anticipated debut album. Before we get to the song, let's talk about LP, which is entitled Concrete Cowboys. The 12-track collection was produced by Andy Nelson (Foreign Hands, XweaponX) at Bricktop Studios in Buggin's hometown of Chicago and will arrive in stores in June.
The debut single from Concrete Cowboys is called "All Eyes on You" and features Jordan Moten from Chitown heavy hitters Kharma joining Buggin vocalist Bryanna Bennett in the festivities. Directed by Lars Juveland, the music video for the track is available below:
Buggin vocalist Bryanna Bennett shared the following about the lyrics:
"This one is about people that are annoying on the internet whether it's spreading horrible misinformation online or oversharing or creating fake personas for attention and clout. These people want all eyes on them."
Buggin has a busy year ahead. In addition to the album drop and US shows, they'll also be heading out on a European tour with No Echo faves Spaced. Check out the dates below.
Concrete Cowboys will be out on June 2nd via Flatspot Records (pre-order).
Tagged: buggin