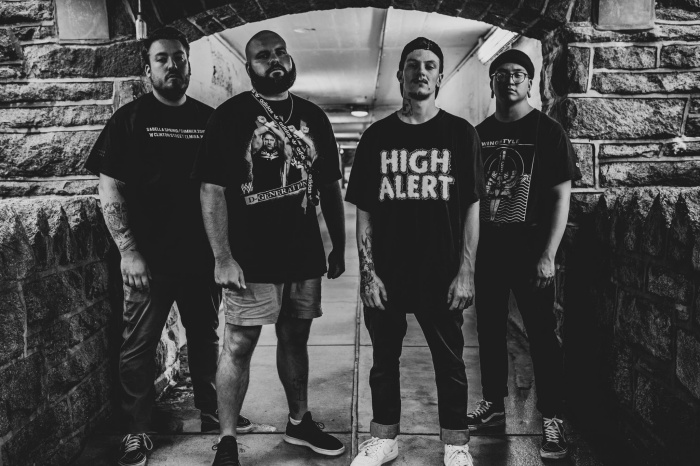 Back to Life is a Pennsylvania-based hardcore quartet that formed in 2016 out of the ashes of the bands Indeed the End and Abhorrence. A few months back, the group dropped an EP called No Chance in Hell that came across No Echo's inbox. "We all knew each other in the past and have played in each others bands over the years, so we all gravitated towards each other with the same sound in mind that we wanted to achieve," drummer Jeremy Jones told us via email.
When No Echo asks about some of the other acts that have helped inform Back to Life's sound, ASASAS offers: "Our main influences are Incendiary, Benchpress, Backtrack, Rock Bottom, Turnstile, Minority Unit, Bent Life, Misgiver, Betrayal, Boundaries, Desolated, Momentum, Vein and many more!
Hardcore. Metallic hardcore. How would Jeremy categorize what Back to Life is doing? "We simply just say that we are a hardcore/metalcore band. From the beginning, we always wanted to be a hardcore band from the artists that we drew influence from, but as time went on and we progressed with our sound, it came out to be a little more metalcore influenced. We always want to strive for our hardcore roots because that's the demographic that we want to fall into."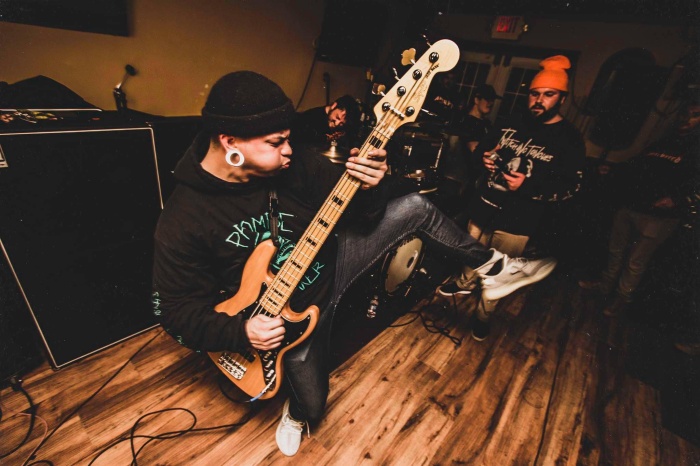 With songs like "Sense of Worth" and "Moral Debt," the No Chance in Hell EP is brutal yet very personal affair. "Lyrically, this is the inner workings of guitarist CJ's mind. He writes out sheets upon sheets of lyrics that we sift through to create something that tells a story that we feel like we want to represent. Mainly, the struggles of anxiety, depression, and just getting through things in your own head that haunt us. The lyrics on this record mean a lot to all of us. On an emotional level, this is something we really took our time with and created it exactly how we wanted to."
How has the hardcore community received Back to Life? "We have a few close knit bands that we deal a lot with and that's Forced Under from Maryland, Inner Turmoil from Harrisburg, Promise Breaker from Carlisle, PA, and some others. These three are absolute powerhouses. We really expect big things from all of them in the future."
Before our email conversation ends, Jeremy gives No Echo updates us on all-things Back to Life. "We are steady at work writing new material and we plan on having some songs to release by spring of 2020. We will be working closely with another band on this one. So, keep an eye out for that. We also plan on doing more shows out of state this year. We plan on booking a few runs. It will be great to see what the reaction is from places that we haven't been yet."
Also, Jeremy handles all of Back to Life's production and he's working as an Engineer/Producer out of Elizabethtown, PA. If anyone likes anything they've put out, they should get in contact with Jeremy at the following email: [email protected]
Back to Life on social media: Facebook | Instagram | Bandcamp
***
Donate a few bucks to help with No Echo's operating costs:
Tagged: back to life