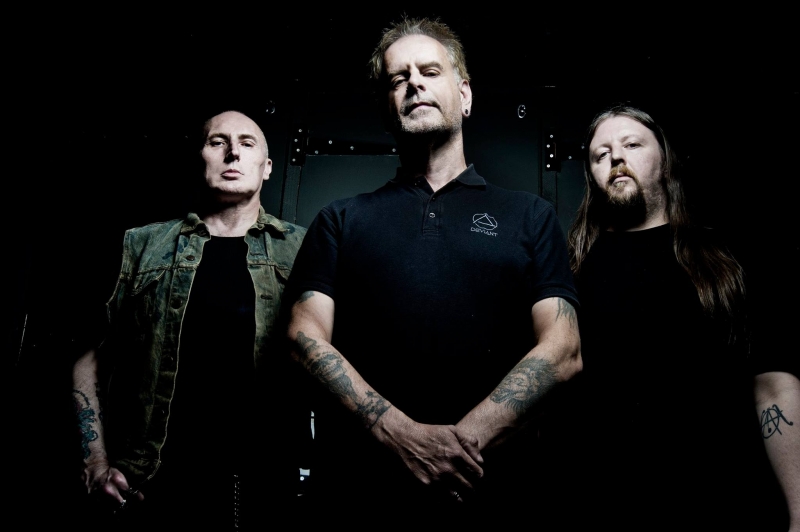 Birthed out of the anarcho-punk scene of the early '80s, Antisect has cred for days. With songs like "Yet They Still Ignore" and "Heresy," the band's 1983 debut full-length, In Darkness There Is No Choice, is a seminal recording of their scene, helping to inspire such bands as Deviated Instinct and Nausea. Antisect would eventually incorporate more elements of metal to their attack, but their musical path hit a road block in 1987 when the band called it quits.
In the years following their split, Antisect's influence continued to live on, and in 2011, founding member and guitarist Pete Lyons decided to bring the band back. This time out, Lyons would be joined by members of early versions of the group, along with new drummer, Joe Burwood.
Now, after successful tours of the UK, Europe, and the States, the current power trio incarnation of Antisect is back for its first album in 34 years, The Rising of the Lights. The beautiful people at Rise Above Records have hooked No Echo up with "Black," a track from the forthcoming album.
"For me, it was pointless doing this again if all it was going to be about was some mid-life, half arsed, nostalgia-filled ego trip," says Lyons of the new album, which features bassist John Bryson, a previous member of the band who returned to the fold.

With its slithering groove, "Black" doesn't sound like Antisect's early material, but that's fine with Lyons. "Musically, since In Darkness..., we've obviously changed quite a lot. But, as anyone who saw the band in the later years will probably figure, we're not actually that far removed from where we ended up. A little bit more sophisticated maybe, but still pretty similar, as the inclusion of re-workings of some of the older material on the new LP should illustrate. There'll always be those who would prefer we stayed in the vein of 1985, or whatever, but that's just not gonna happen."
The Rising of the Lights will be released worldwide via Rise Above Records on October 13 and can be pre-ordered here.
Tagged: antisect