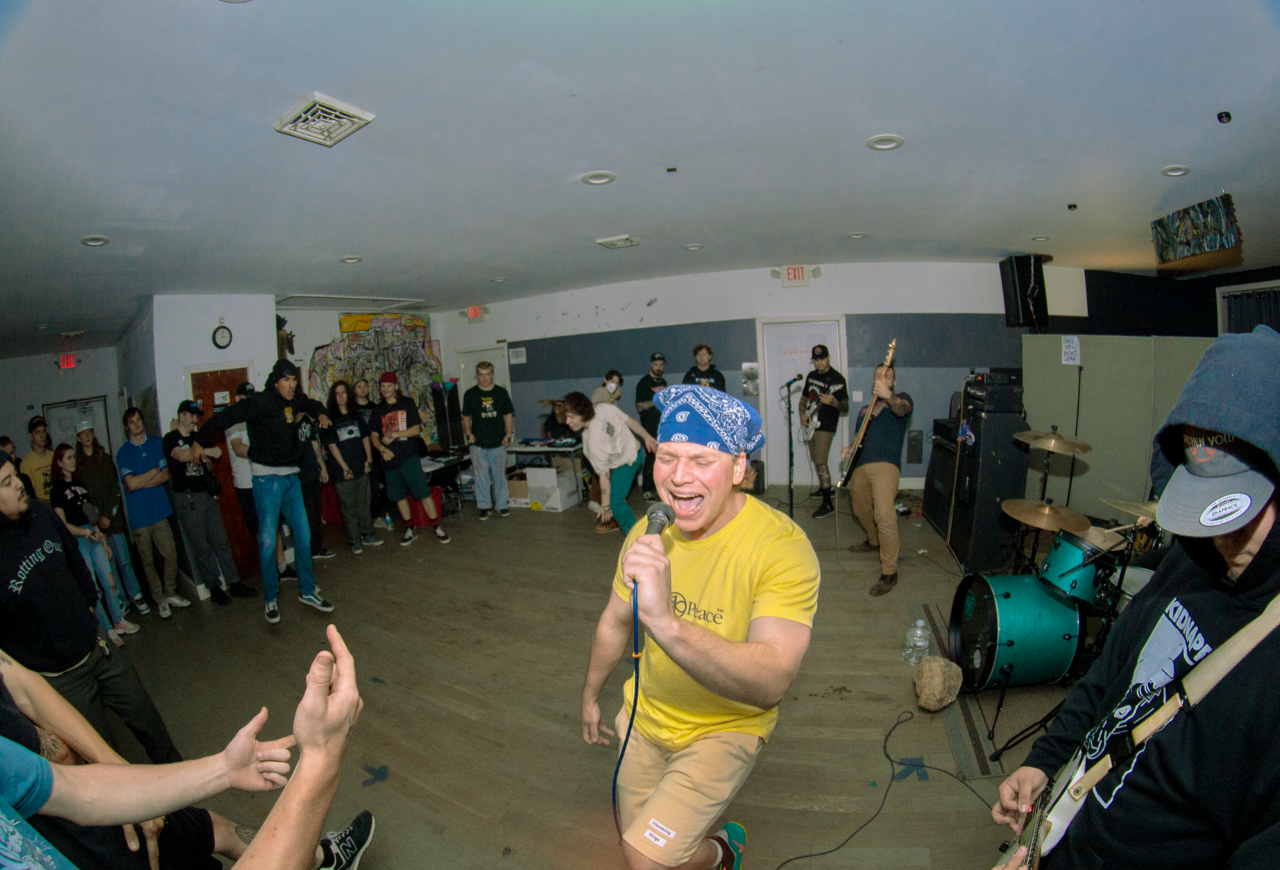 Band: Means of Survival
From: Hudson Valley, New York

Their formation story:
(Bassist Tyler) "My bandmate and I were writing some music that didn't fit the band we were playing in at the time, each on our own accord. One night in early 2021, one of his other bands were scheduled to jam. 2/4's of the members had to cancel last minute. He was still itching to play and asked me to come hang.
"We basically formed the band then and there, in Carmel, New York with a couple friends local to the town. We had some lineup chanes recently and are spread pretty far from Albany to Poughkeepsie to Tarrytown."
Their sound in their own words:
"We definitely wanted to shoot for something a bit more danceable than what we were doing. Wanted to have a lot of two-step and d-beat without sacrificing mosh. The new material we are writing is more lead and pinch driven / has a bit more going on.
"Our friends in Mindforce and Age of Apocalypse are not only influences but also very inspiring. Some overarching collective infuences include Atlas Shrugged, Underdog, Alpha Omega, Cro-Mags, Racer X, Drowning Room, Only Living Witness, Leeway, Mind Over Matter, and Caleb Scofield of Cave In."
Latest release info:
"We put our EP out around April / May of 2022 . Originally we were going to call it a demo but the idea of naming it came up. Thought it would give it some identity amd flavor of its own. Our guitar player had just went on tour filling in for Age of Apocalypse on the first run they did with Pain of Truth, and suggested we ask Ridge Rhine to design our artwork. He absolutely crushed it. His work is truly remarkable and top notch.
"The songs came together fairly quickly but due to being in other bands at the time it took us longer than anticipated to put it out. Guitarist of Age of Apocalypse [Jack Xiques] recorded, mixed, and mastered it in Massachussetts."
Future plans:
"We have one show booked next month in Holyoke with Broken Vow. We have a new 5-song EP written and are looking to record it sometime this spring. Other than that, not too much on the horizon right now besides talks of a couple local shows in the Hudson Valley / Albany area."
What other bands from their region should we check out?
"Members of this band also play in Torture Chamber, Wrong Move, and Godskin Peeler. Check them out. Listen to Cold Kiss, Prize, Halo Bite, Wreckage, End of One, Big Shot, Kidnapped, Deal With God... Everyone basically has but peep the new Soul Blind. It's dope.
"Keep an eye out for a new band called Balance in the spring. Kids from New Haven, New England, and Poughkeepsie."
Means of Survival on social media: Instagram | Bandcamp
***
Help Support What No Echo Does via Patreon:
***
Tagged: means of survival