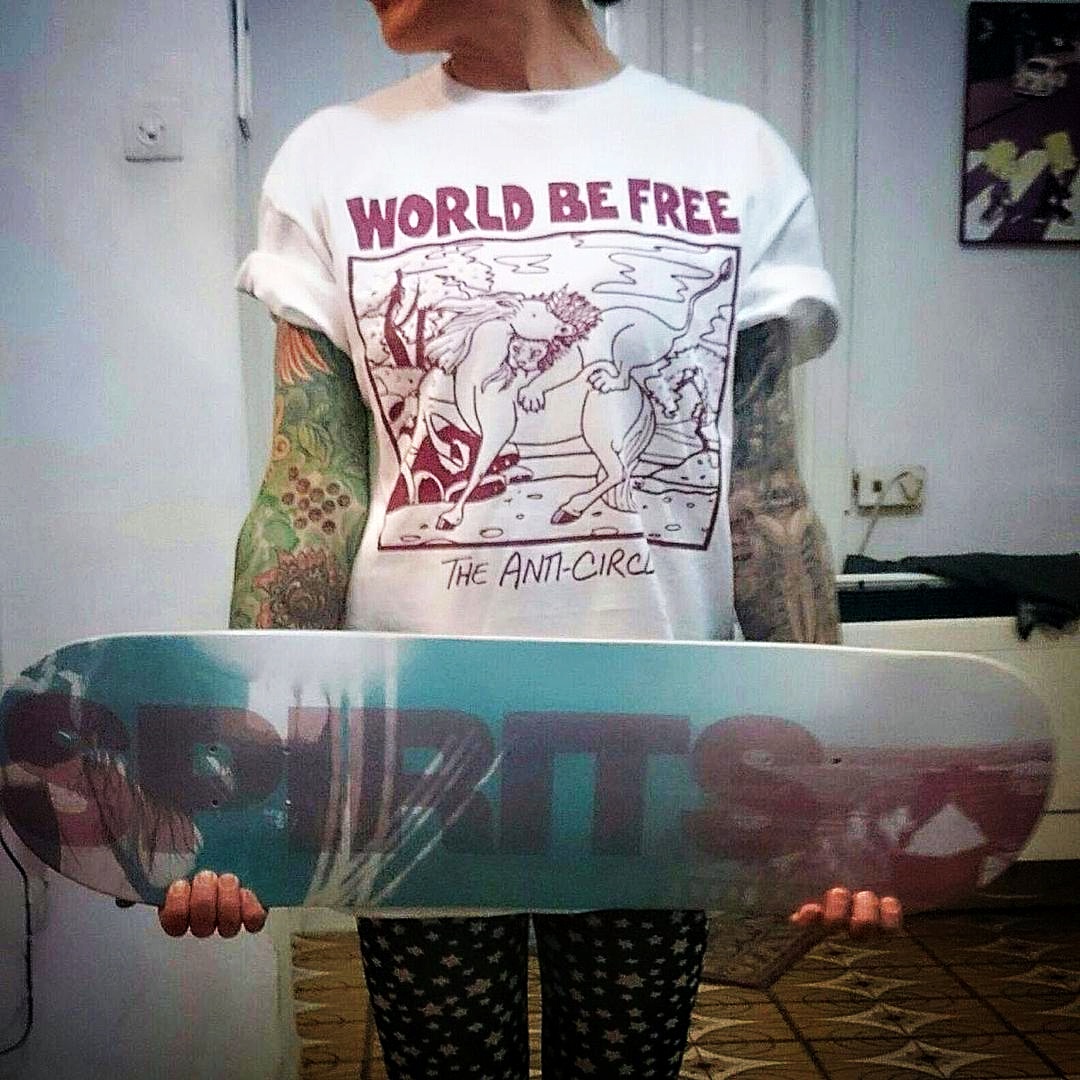 Ira Pitskel is a music head who was born in Minsk, Belarus, and currently lives in Tel Aviv, Israel. Nope, not the kind of place one would expect a diehard hardcore fan to reside, but here we are. I recently discovered her Instagram page which is filled to the gills with one essential slab of hardcore and metal vinyl (and other genres, come to think of it) after the other.
So, it's about that time that I welcome Ira to the site's Record Collector club.
How long have you been collecting records for?
I've been collecting records for a few years now. I don't consider myself as much of a record nerd as many of my Instagram buddies are. I just enjoy music on vinyl.
How do you find records these days?
I stay tuned and follow a few record labels. I also like lurking inside actual record stores, hunting for treasures.
What is the most you've ever spent on a record, what was it, and how did you obtain it?
Once, during my systematic record stores cruising, I bumped into a Death In June record: Burial. What a great band. It was a first pressing, and it was in good condition, so, I stood there, speechless, thanking Satan for being so good to me. I immediately grabbed it without knowing the price, and frankly I was ready to pay any amount of money. when it comes to records I cant think clearly.
What is your most cherished record in your collection?
My most sentimental record I own is the one I got from very dear friend of mine who's past away few years ago: Serge Gainsbourg's Histoire de Melody Nelson. It's pure melancholy. I'll never spin it.
Is there anything about the current record collecting scene that frustrates you?
Actually, I'm pretty OK with the current record collecting scene. I also dont consider myself as a part of it, as I said before—I dont mind colour variety, different variants, or limited releases. I just enjoy music on vinyl, thats all.
Is there a specific record that has given you trouble tracking down?
My want list is always overloaded. I like alots of genres and each day I descover more awesome new bands. I honestly cant see it ever ends.
***
Follow Ira on Instagram.
Tagged: record collector