With scheduled performances from One King Down, Ten Yard Fight, E.Town Concrete, Rotting Out, and many other great bands, the This Is Hardcore festival got on its way today at the Electric Factory in Philadelphia, PA.
Now, No Echo has teamed up with 1000 Knives to bring you tonight's This Is Hardcore official aftershow. With doors opening at 9PM sharp at Underground Arts, the bill will be headlined by Belgium heavy-hitters Arkangel and '90s metallic hardcore greats, Harvest.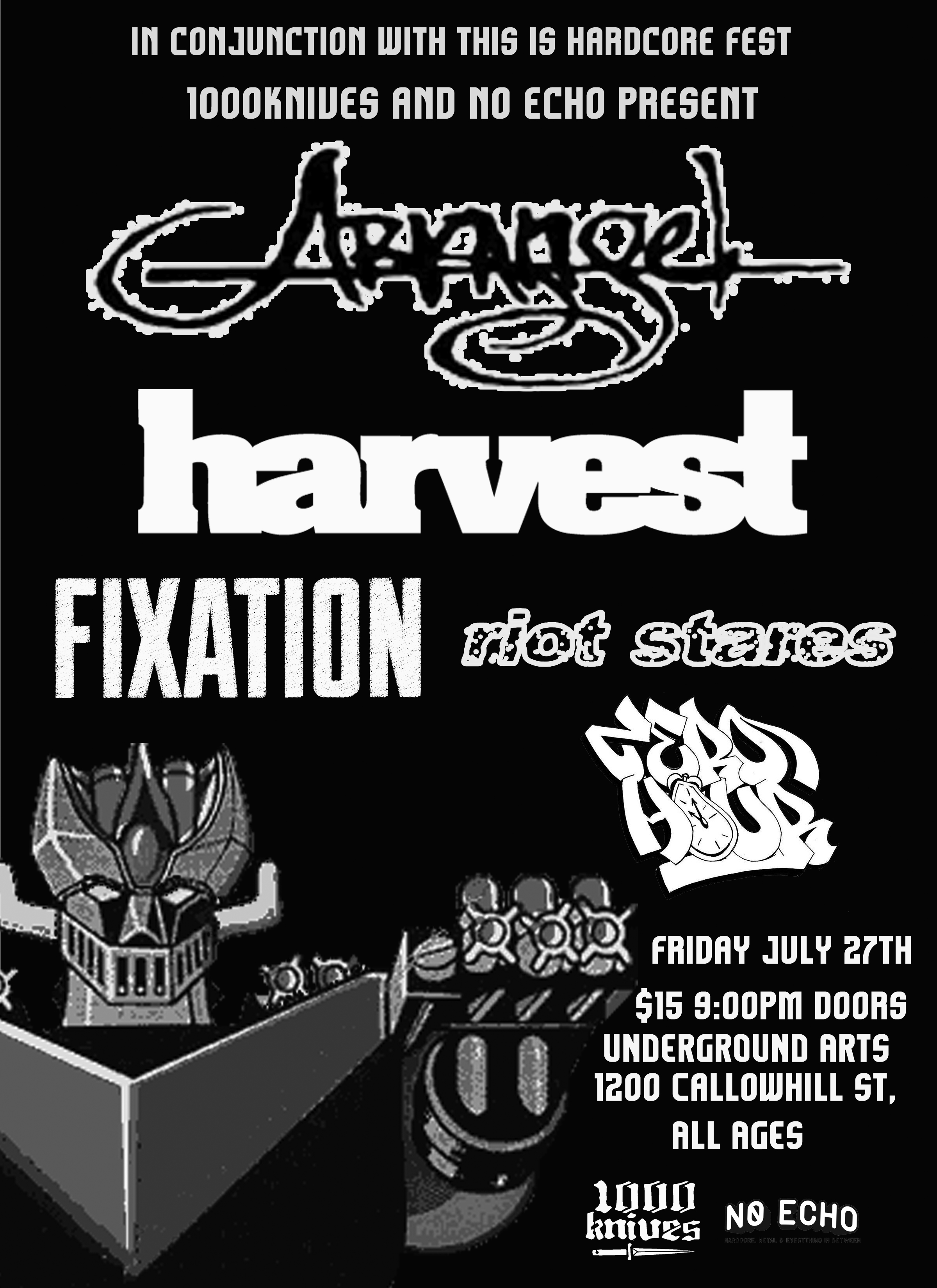 The show will also feature performances from the following bands, three newer acts who deserve your attention:
Fixation (Philadelphia, PA)
Signed to WAR Records (Strife, Miracle Drug), Fixation is gearing up for the release of their debut EP, Marked. The Philly outfit play pissed-off to the umpteenth degree hardcore that fans of The Rival Mob and No Tolerance will surely approve of. Fixation will be heading out on a West Coast run next month that will find them playing with such bands as Criminal Instinct, Gulch, and Dead Heat. The pre-order for Marked just went up today and is available on both WAR Records and iTunes.
Riot Stares (Charleston, SC)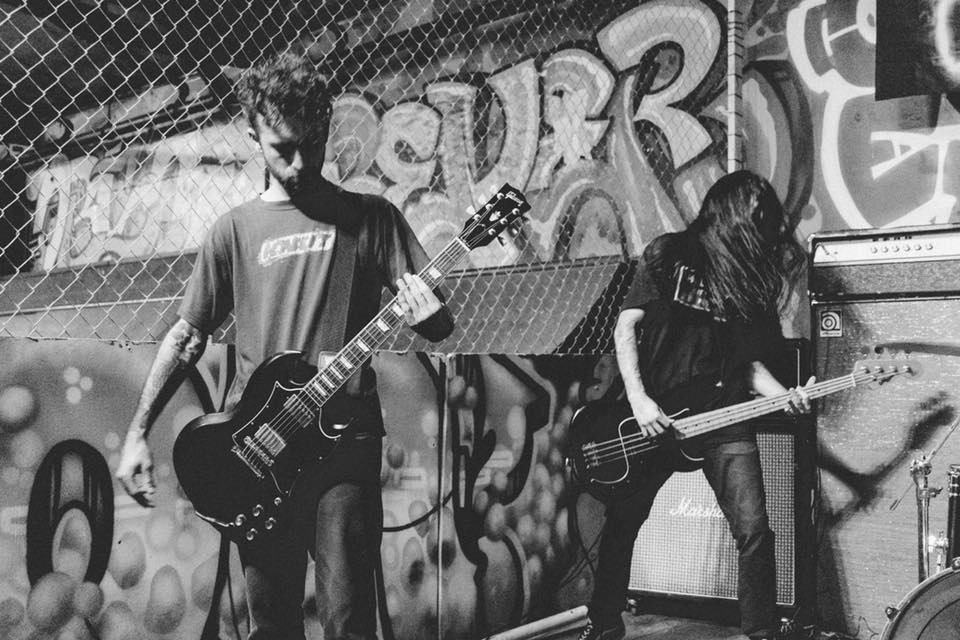 Riot Stares throw in dashes of melodicism into their take on metallic hardcore, not that far removed from Snapcase in many moments. Their Let the Phase Speak EP from last year might have flown under the radar a bit, but the material warrants a wider audience. With the right shows and touring opportunities, I could see Riot Stares getting really popular in the near future.
Zero Hour (Connecticut + Massachusetts)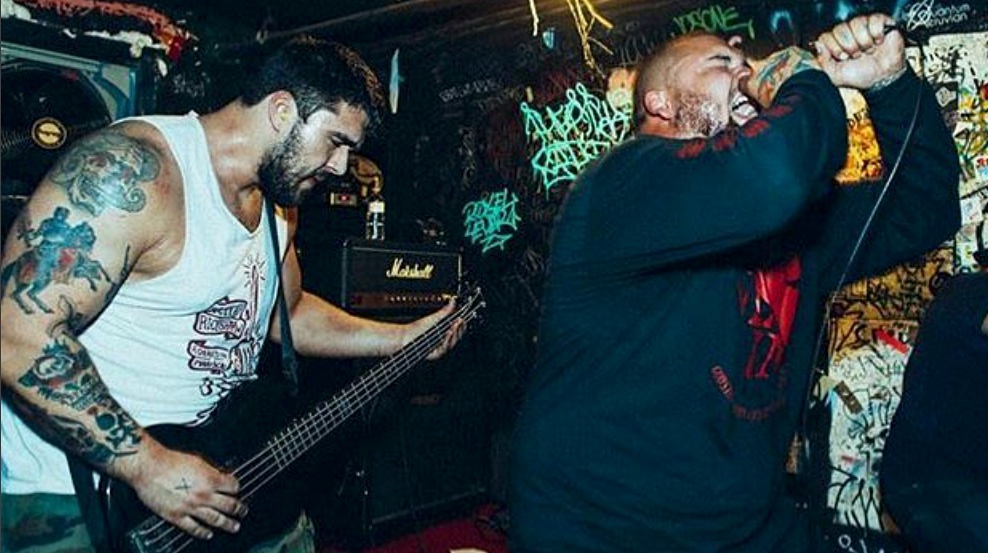 When it comes to Zero Hour, the band clearly loves to ride a mosh-ready groove out to full effect. Their recent promo tracks posted on the CT Hate Records Bandcamp page are all teeth and grit, so I expect the folks in attendance tonight to embrace the dance floor once Zero Hour take the stage.
Tagged: arkangel, fixation, harvest, riot stares, this is hardcore, zero hour