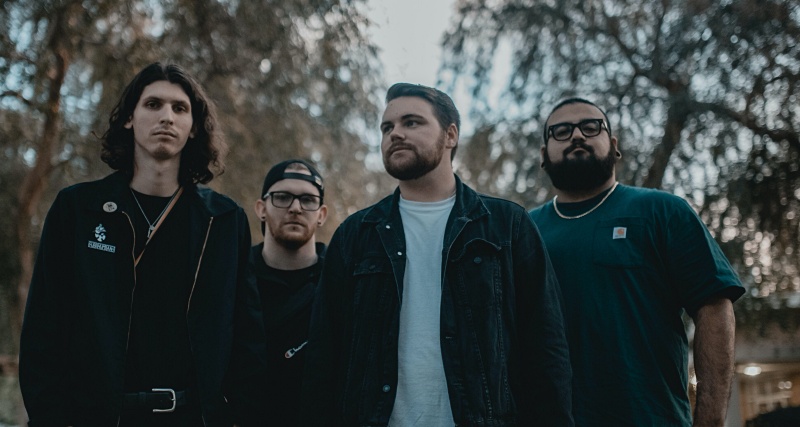 "We try to walk the same line of aggressive, truthful passion in music as we do in our lyrics," says Same Son drummer Logan Kruger. No Echo is discussing all-things Same Son with Logan since the SoCal hardcore band just released a 3-track release they've entitled Manifest.
Drawing influence from such bands as One King Down, Have Heart, and Shelter, Same Son was formed in 2016, and is rounded out by vocalist Connor O'Barr, guitarist Donald Jette, and bassist Alex Armijo. "Donald and I were both in an emo band, comparable to Texas Is the Reason, but that fizzled out a bit. So, I asked Donald to help me form a new group. We asked Connor and Alex if they'd be willing to join and they said of course. We all liked hardcore on some level, and coming together has solidified our bond and our insight into the culture and community."
Logan wanted to make sure we mentioned their local scene in this piece: "The IE [Inland Empire] is our home, and we have mad love for friends out here. They do what they want and do it on their terms: something we feel is rare at times. Outside of that, we have good friends in the high desert in Cel Damage and Reclaim, and our family out in AZHC. And of course, Icebag Injury from El Monte."
Check out Same Son's social media pages for more info: Facebook | Twitter | Instagram
Upcoming Same Son shows:
March 28th - Phoenix, AZ
June 6th - Murrieta, CA
***
Donate a few bucks to help with No Echo's operating costs:
Tagged: same son