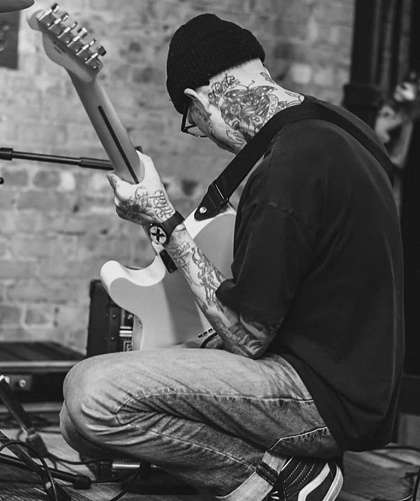 Musician Grey Gordon initially started Kill Surf City as a one-off solo vehicle back in 2016 to pay tribute to his love for all things Jesus and Mary Chain. Like many musical projects created in the same spirit, Kill Surf City quickly morphed into something else.
Grey (he's also in the shoegazey Summerhead) has since incorporated a wide palette of influences into the songwriting, including hardcore, '90s college rock, and whatever else he's feeling at the moment. Following the Kill Surf City's 2018 full-length cassette release, Grey will be dropping a new 7" called Smash Yr Head on the Punk Rock. The title an homage to the Sebadoh compilation of the same name. Check out a track from the record called "Caligula with an iPhone" below:
"This track is the first I wrote for this 7", not really knowing at the time what it was going to be used for," Grey told No Echo. "It ended up igniting the spark to write more, and those tracks coalesced into this record that Blind Rage is doing. It's a sonic departure from the last record, but shares some of the same DNA. Still plenty of dueling, harmonized leads a la Thin Lizzy, but I'm also drawing from early West Coast hardcore, classic French Oi! like Camera Silens, and a lot of contemporary weirdo punk that you'd find on Lumpy Records.
"Lyrically, it's about how performative hyper-wokeness always seems to be a compensation for personal transgressions, and how that culture will eventually come for the very people who are perpetuating it."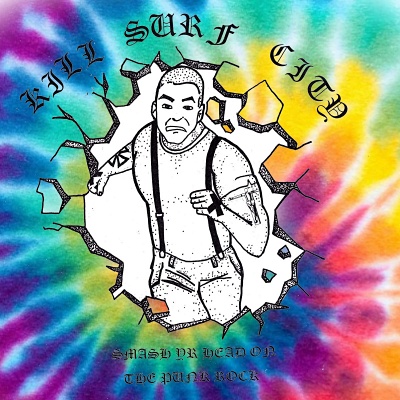 Smash Yr Head on the Punk Rock will be out soon and is available for pre-order at Blind Rage Records. The deluxe edition will feature an enamel pin and postcard with a personalized death threat on it. Yes, you read that right.
Listen to more Kill Surf City on Bandcamp.
Tagged: kill surf city, summerhead