Foreseen is easily one of my favorite current bands in the realms of hardcore and metal. I mention both genres because the Helsinki-based outfit expertly skates the line between those sonic worlds better than most other groups attempting that task.
The last time we heard from Foreseen was via their 2019 Infiltrator/Wide Awake Nightmare 2-sided single, and while that was another fine reminder of the Finnish band's prowess, it's been too long since then.
Well, I'm thrilled to report that Foreseen has their third studio album slated for release later this year through the always trusty Quality Control HQ label out of the UK. Now a quartet after some lineup changes, Foreseen is back with a vicious track from the forthcoming LP called "Oppression Fetish."
As you'll hear for yourself, the song is still rooted in the NYHC meets brutal '80s-kissed thrash of their previous records, but they're leaning more into the classic heavy metal and Finnish hardcore punk that they were raised on. Either way, this shit fucks:
"Part of the song was written before 2017's Grave Danger album already, but it took a while for the track to find its final form," Foreseen guitarist Ville Valavuo told me in an email earlier this week. Joining Ville to round out the Foreseen 2022 lineup are Mirko Nummelin (vocals), Jaakko Hietakangas (guitars, bass), and Mårten Gustafsson (drums, synths).
The guitarist continued: "After the Infiltrator 7-inch, we kept digging deeper into the 1980s underground and returned to our all-time favorite records from bands like Dark Angel, Mellakka, and Black Sabbath. While we actually spent quite a lot of time arranging the tracks, the sound is still raw and energetic, a bit more punk, if you will, which adds to the live feel these new tracks have.
"It's still raw crossover, but this time the punk side of it is more punk and the metal side is more heavy metal, resulting in something that's closer to the original source rather than modern metal."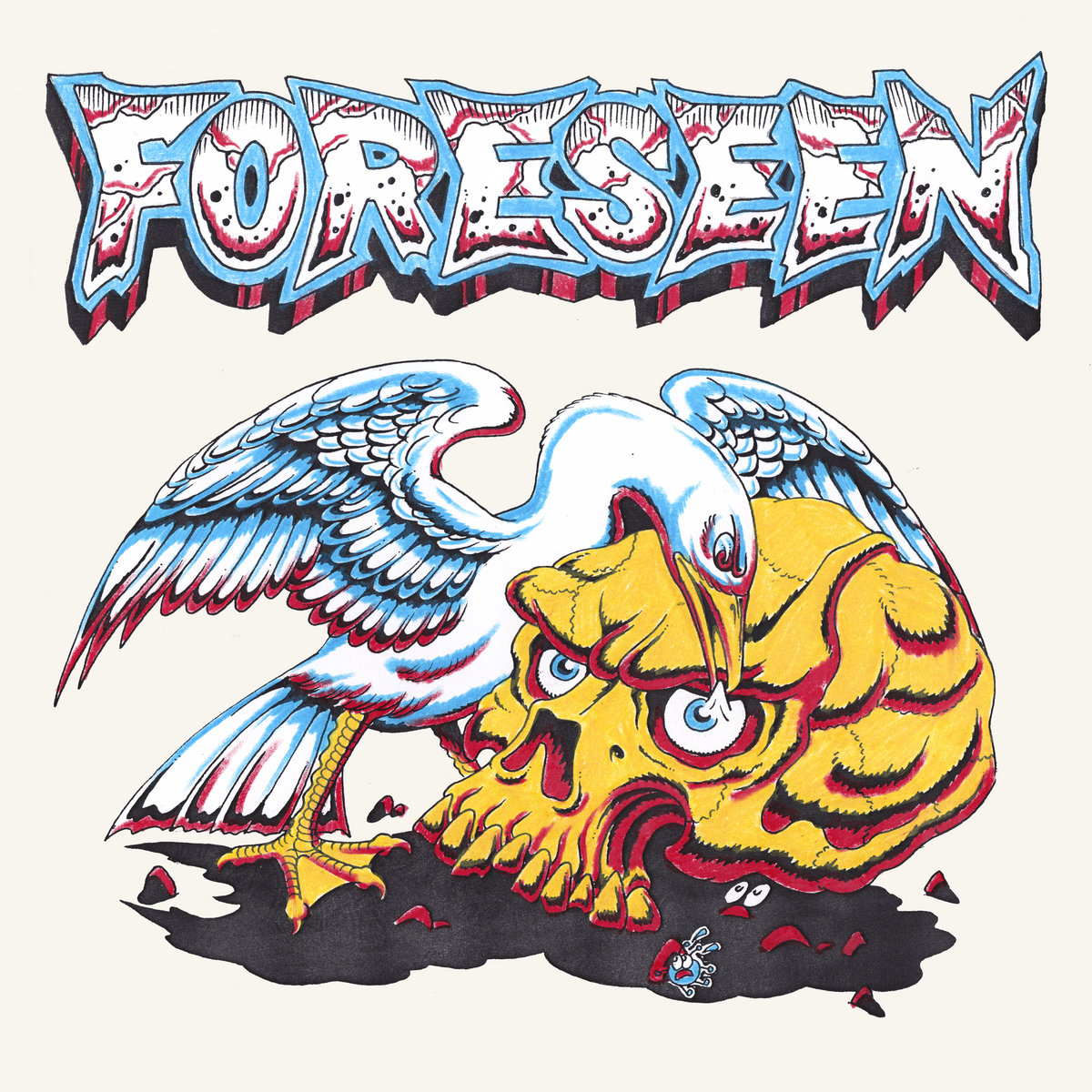 Featuring superb cover art by artist Max Spoljaric, "Oppression Fetish" will be streaming everywhere tomorrow (June 3rd).
The third Foreseen album will be out later this year via Quality Control HQ.
Foreseen on social media: Facebook | Instagram | Bandcamp
Tagged: foreseen