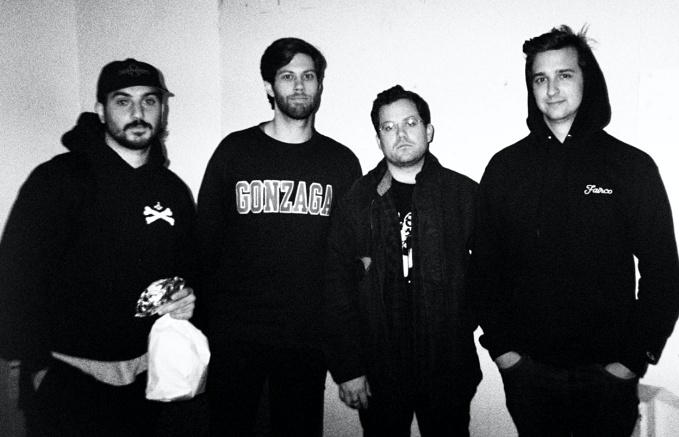 No Echo is always trying to bring you the latest bands out of the hardcore scene, and today's entry comes from Care. Don't let their name fool you. Based out of Charlotte, NC, Care cite such influences as Foundation and Advent, and their sound incorporates metallic riffing, groove-driven mosh parts, and gruff vocals.
"We were drawn together by the mutual love of hardcore and metal music; specifically writing and organizing melodic but hard-hitting songs," the Care dudes told me via email. "This project has been a working progress and a true labor of love for the past 1-2 years. We've taken our time to really hone in on the sound and type of music we want to play."
I tried to break down Care's sound above, but I'll let the group's following thought tell that story: "The best description we can use for our sound is 'southern hardcore.' Our roots come from punk, hardcore, and metal bands, so we think this project embodies a strong blend of these genres."
Now that we've gotten that out of the way, let's listen to the first two songs Care has put down for their brand-new release, Put You in the Dirt:
"A lot of the writing comes from a place of deep anger. Some of it has to do with toxic relationships with drugs or people. Ultimately, the lyrical content is about burying these awful relationships and hoping to gain some peace of mind," the band told No Echo about their lyrical point of view.
The Care guys are eager to get busy on the live circuit now that they've unleashed some material. "Being an extremely new band, we've not yet broken into the local scene. But as veterans of a number of previous heavy hardcore bands in the Charlotte area, we've kept a pulse on the local music scene and look forward to playing shows in the coming months."
Stay tuned for more from Care and give them a follow on Bandcamp while you're at it.
***
Donate a few bucks to help with No Echo's operating costs: