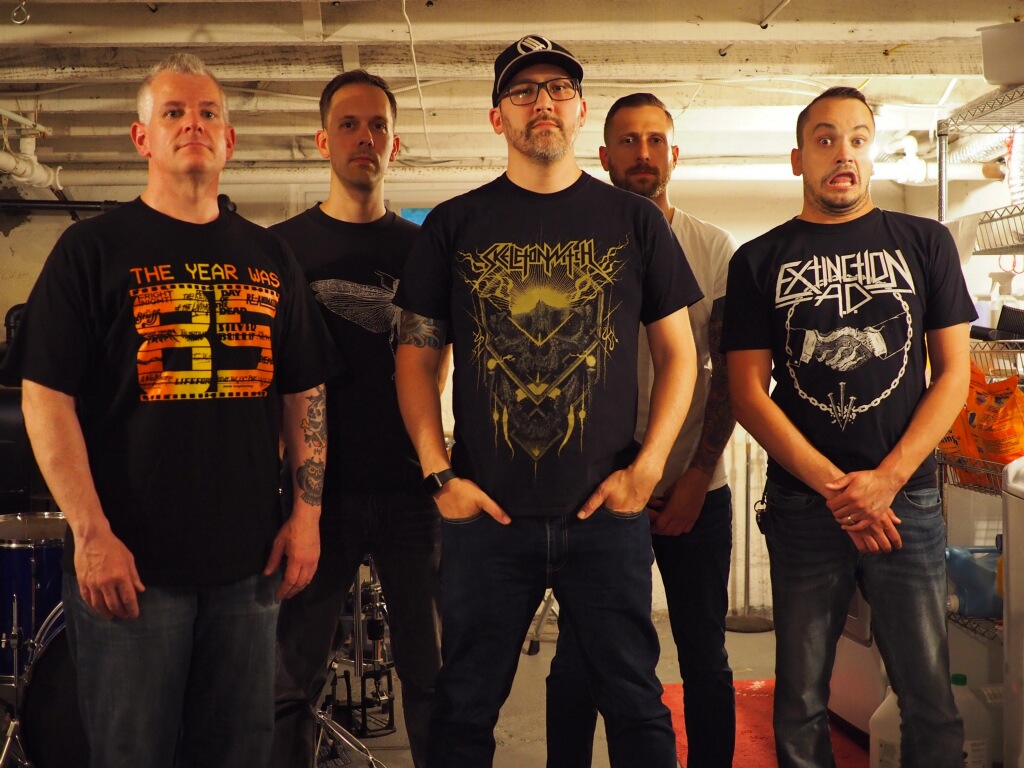 Anoint the Sick is a band comprised of musicians who have roots firmly planted in the Long Island hardcore scene. Formed in 2018, Anoint the Sick features dudes from such groups as Skycamefalling, This is Hell, and Soldiers.
"Skycamefalling had played a reunion show about a year ago and it did very well, so we actually tried to keep it going forward and wrote 8 new songs," drummer Brian Parker tells No Echo about the project's formation. "After realizing with two members out of state, is wasn't going to work. Andrew (guitar) and I decided—with some encouragement—to start something new.
"As far as a vision and influences, we just wanted to write music and have fun. Andrew was more into the screamo background; stuff like Deadguy, Botch, etc. I was more a metal and hardcore guy."
Released this past July, Anoint the Sick's Truth EP marries both of Brian's love for metal and Andrew's penchant for '90s-styled chaotic metalcore."
In keeping with the DIY spirit of their LIHC lineage, Anoint the Sick is a self-sustained enterprise. Brian explains: "As of now we are just concentrating on this. The nice thing is I have never been in a more self sufficient band as this. Jeff (vocals, ex-Backup Plan, bassist, This Is Hell) does all the recording stuff, except for mastering. He also prints all of our merchandise as well. Andrew is our Social Media guy and also helps with a lot of the design aspects of the band."
Adult responsibilities aside, Anoint the Sick are keeping focused, both in the studio and the live circuit: "We are actually playing our second show tommorow at Shaker's Pub In Oakdale. I tracked 4 more songs about 3 weeks ago for our next EP. We would love to keep playing shows and recording, and if it works for everyone's schedule, playing out of state on weekend runs."
Anoint the Sick can be found on Facebook, Twitter, and Instagram.
Tagged: anoint the sick, skycamefalling, this is hell