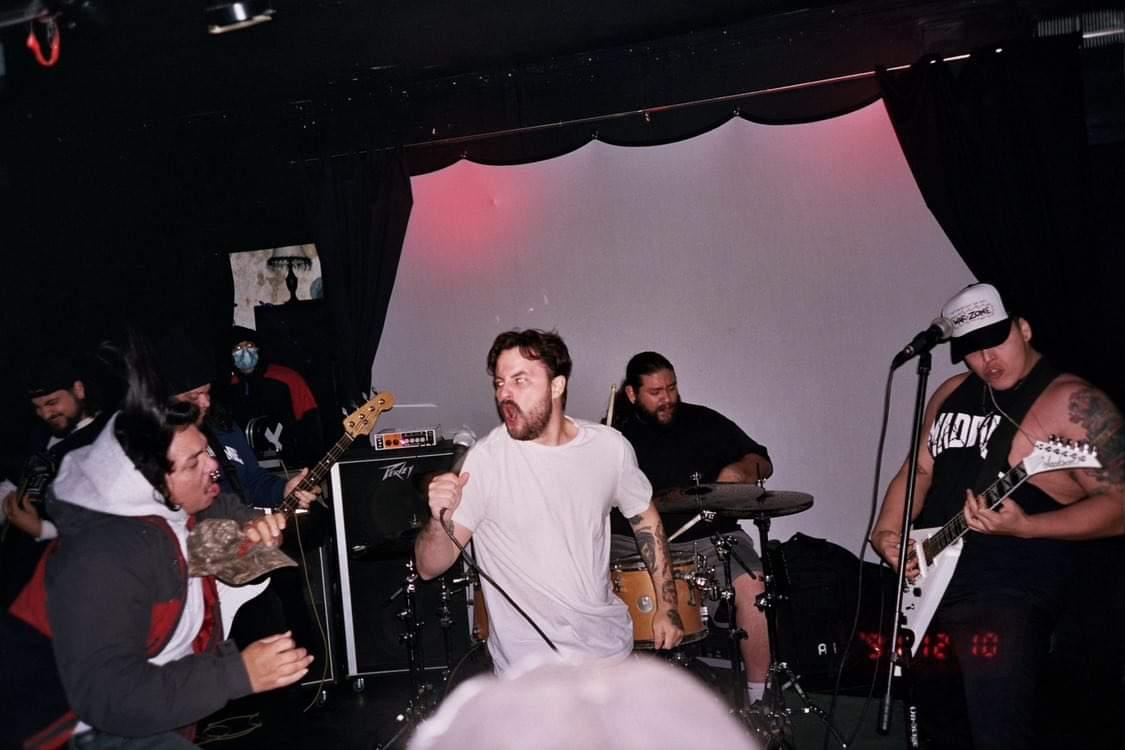 Band: Bulldog HC
From: Central Valley, California

Their formation story:
(Guitarist Cruz Aquayo) "To keep a long story short, I had been trying to start this band for years on my own but with no luck. I just couldn't get a group of dudes together to put some real high quality music out. Our guitarist Joseph and drummer Michael were also trying to start this band together for fuckin' years on their own as well and most of these riffs come from their ideas from that time.
"It was essentially failure after failure on multiple fronts until our vocalist Buddy brought us all together and we formulated all the best ideas we all had, and turned it into something that really represents where we come from. Now it's perfect fuckin' harmony with some killer musicians."
Their sound in their own words:
"To me it sounds like if Cro-Mags, Merauder, Stigmata, and Trapped Under Ice got together with some nasty Pantera-inspired shredding sprinkled in. It's modern but nasty old-school at the same time. Real groovy shit, done with a California Lower Central Valley vibe to it."
Latest release info:
"Every Dog Has Its Day is our first official release and displays that heavy, nasty, street shit we come from. The energy is high, the groove is non stop, and the shredding and riffs are there for folks who just straight up love guitar music. As lifelong hardcore heads, it's something we're real proud of."
Future plans:
"2023 is being planned as we speak. There's been talks of tours and weekend runs with some real cool bands already and thats about as much info as I can give at this point. We've got new music in the works already and can't wait to play for y'all.
"Expect to see Bulldog HC in a town near you sooner than you think. Cassette tapes and shirts should be available in the store any day now so if you fuck with it, show that support."
What other bands from their region should we check out?
"Shouts to Redd Card for holding the LCV down through the pandemic. Our friends in a screamo outfit called DontCryForMeImAlreadyDead just released a cool EP y'all should check out. Check out Apsara and check out Control.
"And lastly, shouts to my best friend Steven Thomas for being the main person documenting all the cool music happening in Fresno @Hi8Hound on Instagram and on YouTube."
Bulldog HC on social media: Instagram | Bandcamp
***
Help Support What No Echo Does via Patreon:
***
Tagged: bulldog hc