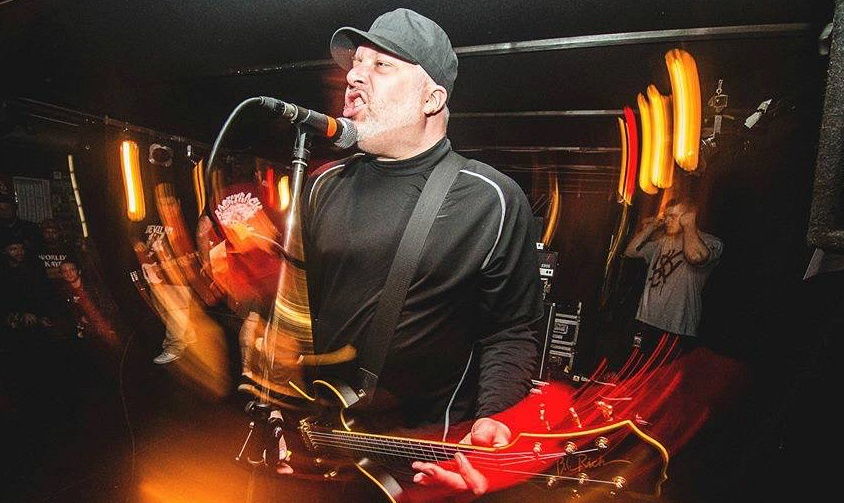 In 2017, Brian "Mitts" Daniels announced his exit from Madball, a position the guitarist held for over 16 years and four studio albums. So, what does a musician do after keeping a hectic touring schedule for all those years? Well, how about getting back into the studio?
This coming November, the New York native will be flying out to the Middle East to produce the debut album of Israeli hardcore outfit Eternal Struggle. "When I connected with the guys, I was amazed at how developed their sound was, considering they're somewhat of an unknown band, in mainstream metal and hardcore circles," Brian tells me in a recent conversation about his career transition. "I'm really hoping that the collaboration between us (the band and myself) can shine some light on how good these guys are."
Outside of the records Brian's played guitar on in the past (including a stint with Skarhead), it turns out that he's already been building his behind-the-scenes credits. "I have a studio background going back to when I was just out of grade school. After high school, I went to a trade school for audio engineering. In the early '90s, I worked at a very famous studio in NYC. I was just an assistant there, but I learned a lot and got to be around some really big artists. Over the years, when I've had time aside from being a musician, I've tried to stay active in production. I've produced recordings for bands like SubZero, Darkside NYC, All for Nothing, and Strength Approach."
Since you hear about producers like Ross Robinson who push musicians to the edge of insanity, and then guys like Rick Rubin who take a zen-like approach in the studio, I wondered how Brian would describe his style. "Probably somewhere in the middle of those two descriptions. My goal is to bring out the best qualities of a band. I want every project I work on to be the best recording that band has released, to date.
"There's a lot of bands who 'self produce,' but I think sometimes it's good to have an outsider give some direction to things. It's important to look at the studio as a workplace, just like any other job. None of the bands I work with have huge rock star or pop star budgets. Studio time costs money, and it's important not to waste that. I stress the importance of preparation. The more prepared a band is going in, the more time that allows for creating real magic in the performance."
Since he'll be in the Middle East for two weeks with the Eternal Struggle, it wouldn't be out of line to think Brian might be worried about fighting against the clock, but our man isn't sweating it. "We've discussed how much time we think is needed, and two weeks should be enough. As I mentioned before, the recording studio isn't a place to waste time. It's a job, and I can tell from the short time I've known the guys that they're dedicated to the work, and they'll be ready to go."
The blue-collar approach that Brian undoubtedly used in his time in Madball is still a big part of what he's about, including the forthcoming Eternal Struggle sessions. "The guys have been sending me pre-production demos that are really amazing. The songs are very far along in the development process. It's exciting to imagine how much further we can take them from here."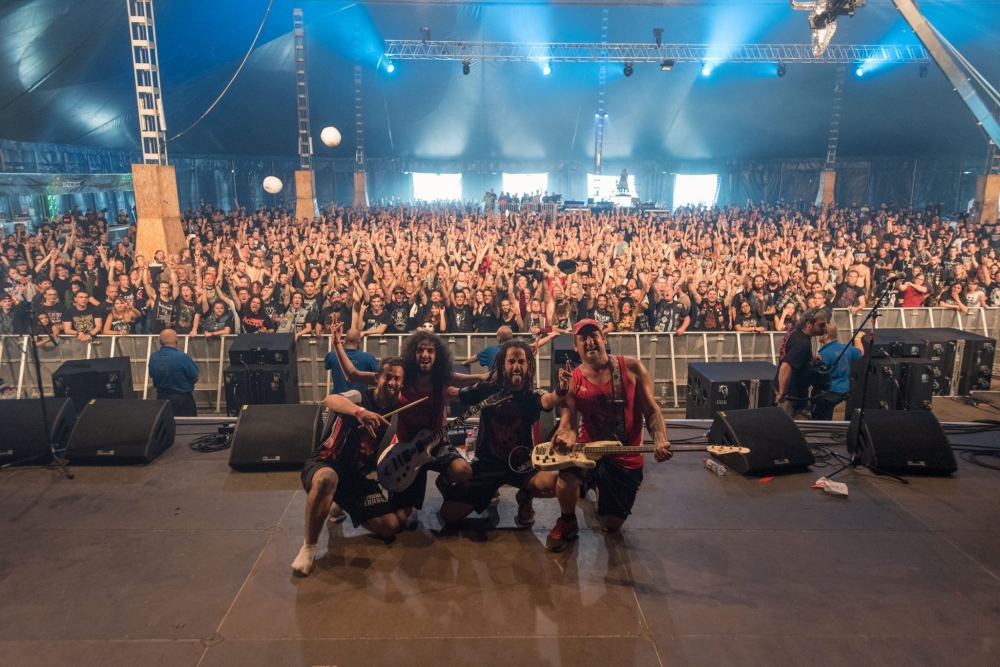 Now that he's not touring with Madball, I asked Brian if he's planning on working exclusively in the studio. "Producing bands is something I did before Madball, and during the time I was in the band. I definitely would like to continue, maybe even work with more bands than my average. As for the future, I don't have anything confirmed. Right now, I wanna stay focused on Eternal Struggle. I'm really honored that they've reached out and asked me to work with them, and I'm excited to get to work."
***
Head to Eternal Struggle's Bandcamp page to check out more of the band's tunes.
Tagged: madball