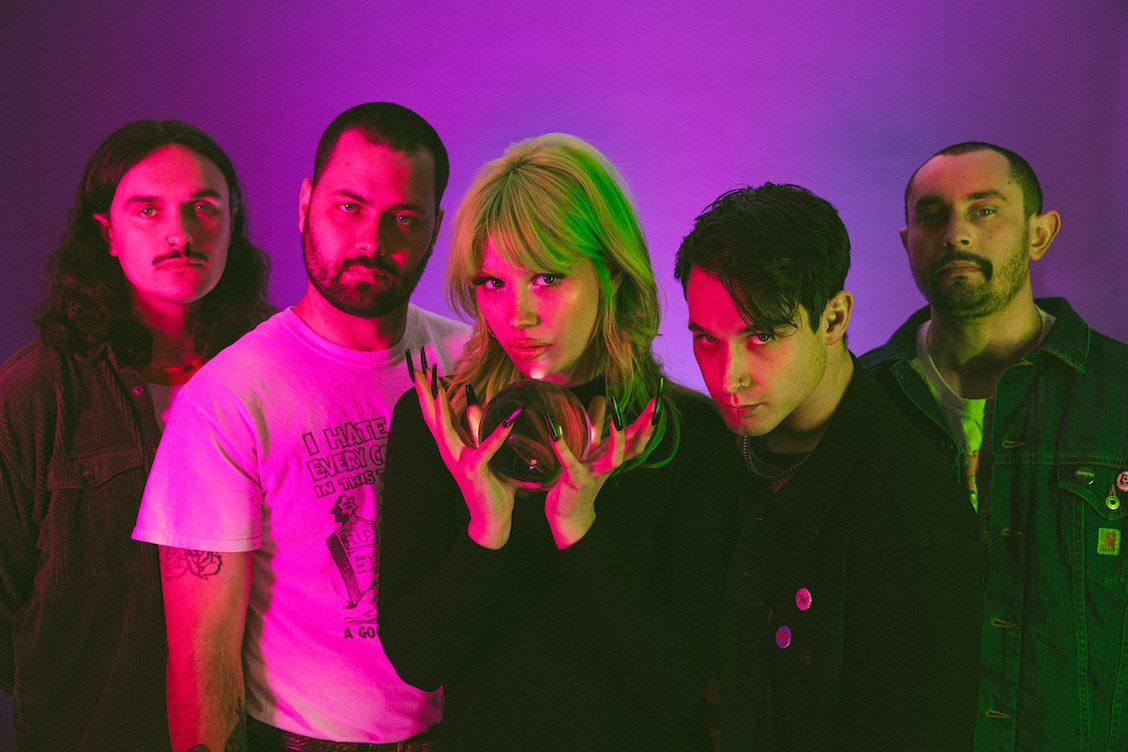 Even if you've just been a casual hardcore music listener these past couple of years you should already be familiar with Scowl. The Santa Cruz, California outfit built up quite a big following throughout the world via their 2021 debut album, Where Flowers Grow, and the group's non-stop touring ever since.
I've seen them several times and their set at last year's Sound and Fury Festival in Los Angeles really drove the point home to me that Scowl was a band destined for big things.
Today, Scowl announced the forthcoming release of a new EP entitled Psychic Dance Routine. Produced by Will Yip (Title Fight, Quicksand), the record will be out in April. With a busy year ahead, the band have dropped a music video for the first single from the EP, "Opening Night."
Directed by Scowl guitarist Malachi Greene, the clip was filmed at Santa Cruz Vets Hall. As you can hear, the track rides the melodic side of the band's sound, which was also heard on Where Flowers Grow track "Seeds to Sow." Enjoy:
Scowl vocalist Kat Moss said the following about "Opening Night":
"'Opening Night' is a song I'm particularly excited about because I really worked on this song's structure with the boys in the band. I felt inspired by early 2000's indie rock songs written by bands like The Strokes and Vampire Weekend.

"Lyrically this song takes a pretty literal stab at my experience of feeling jolted from stage to van, and back again, every single night. I also had experiences on tour where I was seeing faces in the crowd that belonged to people from my past, and it was pretty shocking."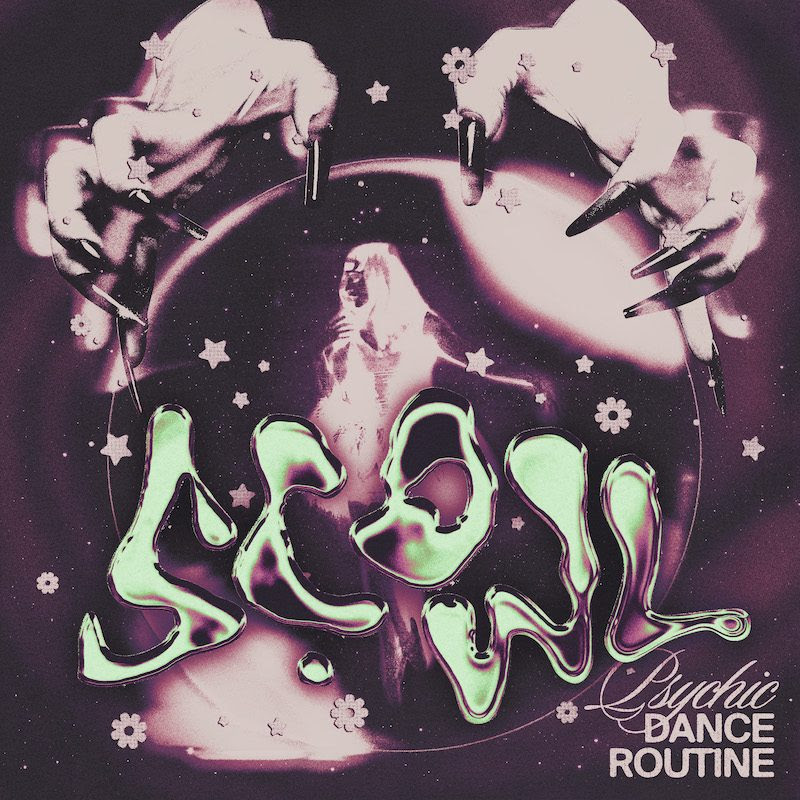 Speaking of the melodic side of Kat's musical tastes, the singer put together this "Songs That Inspired Me" playlist for the No Echo Spotify account that you will dig.
Psychic Dance Routine will be out on April 7th via Flatspot Records (pre-order).
Scowl tour dates w/ Show Me The Body + Jesus Piece + Zulu + TRiPP JONES:
2/9 - Philadelphia, PA @ Union Transfer
2/10 - Richmond, VA @ Richmond Music Hall
2/11 - Durham, NC @ Motorco
2/13 - Atlanta, GA @ Terminal West
2/14 - Tampa, FL @ The Orpheum
2/15 - Miami, FL @ Gramps
2/16 - Gainesville, FL @ The Wooly
2/17 - Baton Rouge, LA @ Chelsea's Live
2/18 - Dallas, TX @ The Studio at The Factory
2/19 - Houston, TX @ Warehouse Live
2/21 - San Antonio, TX @ Paper Tiger
2/22 - Austin, TX @ The Mohawk
2/24 - El Paso, TX @ Lowbrow Palace
2/25 - Tucson, AZ @ 191 Toole
2/26 - San Diego, CA @ Brick By Brick
2/28 - Orange County, CA @ The Observatory
3/1 - Los Angeles, CA @ The Regent
3/3 - Santa Cruz, CA Santa Cruz @ Vets Hall
3/4 - Berkeley, CA @ UC Theatre
3/5 - Sacramento, CA @ Harlow's
3/7 - Seattle, WA @ Neumos
3/8 - Vancouver, BC @ Rickshaw Theatre
3/9 - Portland, OR @ Revolution Hall
3/10 - Boise, ID @ Knitting Factory
3/11 - Salt Lake City, UT @ Soundwell
3/12 - Denver, CO @ Gothic Theatre
3/14 - Omaha, NE @ Slowdown
3/15 - Minneapolis, MN @ Underground Music Venue
3/16 - Chicago, IL @ Metro
3/17 - Detroit, MI @ Tangent Gallery
3/18 - Toronto, ON @ The Opera House
3/19 - Montreal, QC @ Corona
3/21 - Boston, MA @ Paradise Rock Club
3/22 - Albany, NY @ Fuze Box
3/23 - Baltimore, MD @ Ottobar
3/24 - Brooklyn, NY @ Brooklyn Steel
Scowl festival appearances:
4/8 - Brooklyn, NY - Flatspot World @ The Monarch
4/15 - Indio, CA @ Coachella
4/22 - Indio, CA @ Coachella
5/6 - Atlantic City, NJ @ Bamboozle
5/13 - Las Vegas, NV @ Sick New World
6/23-25 - Manchester, UK @ Outbreak Fest
9/22-24 - Birmingham, AL @ Furnace Fest
Tagged: scowl