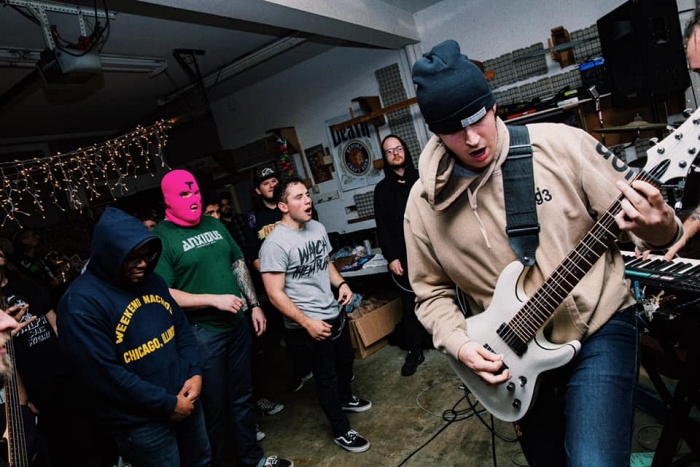 Sprinkling metalcore magic on top of their relentless riff attack Rakefire is a band that formed in Stamford, Connecticut in 2019.
Since joining forces, the musicians have released an EP, a single, and last year, a full-length called Pushing Up Daises.
Though it might seem like they're keeping up a breakneck pace, Rakefire is already back with a new 4-track EP, Existing & Resisting. The record is a metallic hardcore clinic, with labyrinthine arrangements that offer intuitive ebbs and flows within the mayhem:

Rakefire vocalist Maiko Newell told No Echo about one of the songs on the new release that is especially important to him and the band:
"The final track ('Resisting') on the EP is lyrically an expression of my views on society as being someone who was born into poverty.
"At then end of the song we physically switch instruments leaving [guitarist] Patrick [Foti] and I on bass and drums, [bassist] Luis [Albir] and [drummer] Gio [Gomez] both on vocals to express their themselves as minorities in society which ultimately ends the EP on a very intense but real note."
Existing & Resisting is available now on all streaming outlets.
Rakefire on social media: Facebook | Instagram | Bandcamp
***
No Echo has launched a Patreon with 3 tiers offering all kinds of hardcore-related goodies to help support the site:
***
Tagged: rakefire