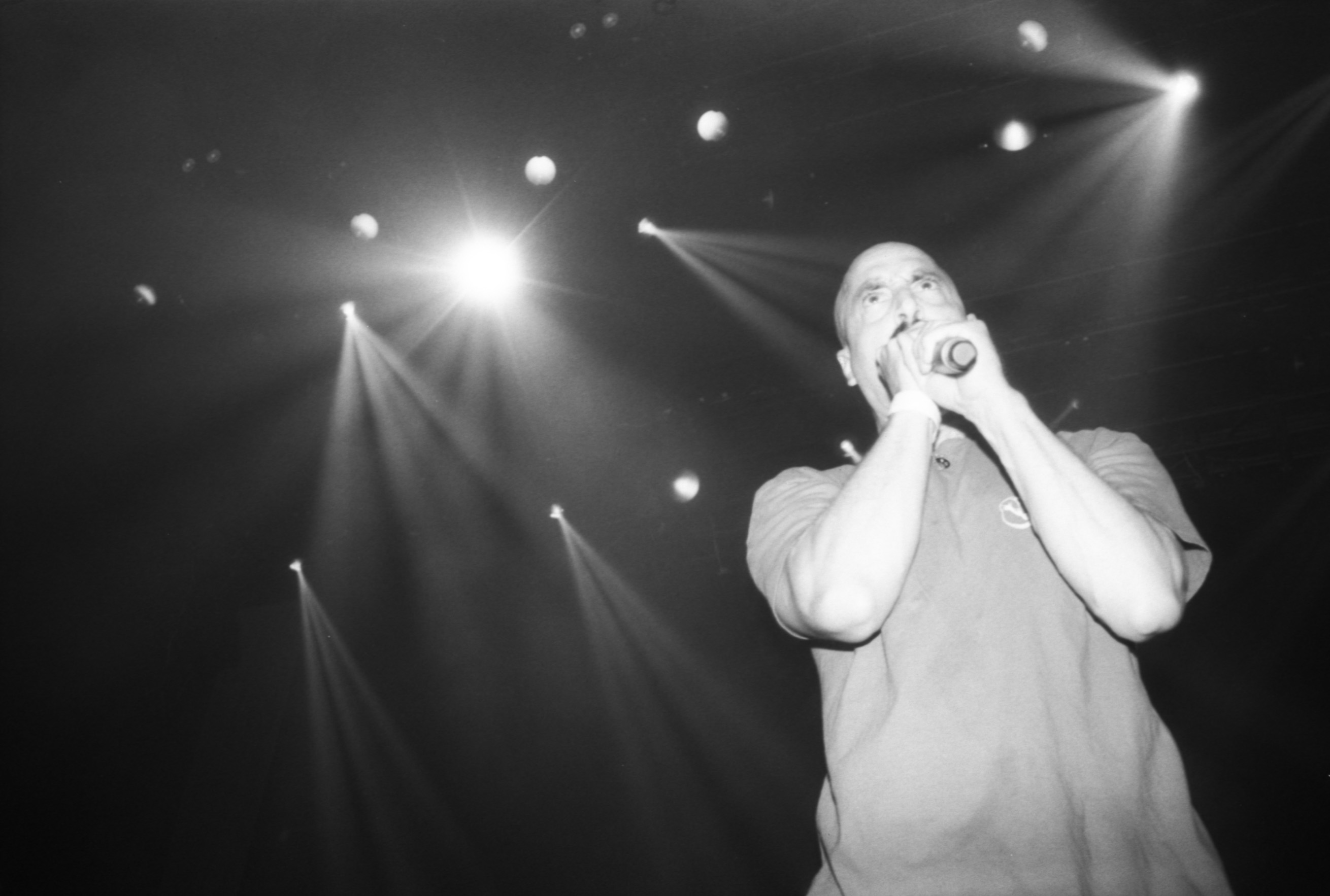 N8NOFACE first appeared on No Echo back last summer thanks to an insightful interview piece by James Murdrak. The California-based musician's abrasive melding of everything from synthpop to industrial to new wave to other points in between can probably best described as "synthpunk," but whatever you call it, it's catching on. His fan base has especially grown within the hardcore scene.
Formerly of the Arizona duo Crimekillz, N8NOFACE's solo discography includes four studio albums—Bound to Let You Down (2021), Just Here to Die (2020), Synth Up the Punks (2019), and True Story (2018)—and a series of singles, mixtapes, and collaboration projects. This April, he's heading out on a US tour with Ho99o9, a smart billing package if there ever was one.
Before that, N8NOFACE will be dropping a new album ominously titled Homicide, and No Echo has a premiere of a track from it called "Hate Me When I'm High," plus a cool documentary short directed by Jose "soberseas" Soberanes called Homecoming.
I also spoke with N8NOFACE about his place within the hardcore community, the new record, and his future.
One of things I find interesting about your trajectory this past year or so has been seeing you show up on many hardcore bills. It reminds me of the early '90s when you would see a metal band alongside an industrial one and a hip-hop artist. That's the kind of diversity I dig seeing.
It surprised me too, at first. I did find it strange to open for these heavy bands with a little drum machine and synth. Any time I would play with them, I would tell them, "I don't know why I'm getting booked for these shows, man." Some of 'em would school me like a lot of the hardcore heads are hip-hop heads too.
I'm also seeing that some band members of really dope heavy bands will have side projects ranging from hip-hop to synth music. There are some showgoers I know are probably like, "What the fuck is this guy doing opening for my favorite band?"
But I'm finding the bands are definitely more open to it, though I do earn new fans and I am seeing the crowds be more open. I really love what's going on.
Tell me a bit about "Hate Me When I'm High" and why you chose it as the second track released from Homicide.
"Hate Me When I'm High" was a song I wrote in regret and just thinking how drugs really had me letting down people who loved me or my music.
I used to always say or think, "I'm only hurting myself, I mean I ain't stealing or doing foul shit, I wasn't a piece of shit." But it was just a way of justifying my actions. It still had me not showing up, not keeping my word, and just letting down people I love.
The song was just important for me to get out and let people know I'm sorry and I hate who I was on drugs.
You've been prolific so far, steadily releasing music for people to discover. Did you go about writing/recording Homicide with a different focus now that your profile has gained a lot of ground and attention in the last year?
In other words, do you feel that this album marks the start of a new musical chapter for you?
This project just seems a little harder and rougher than previous ones. The attitude and rawness, I guess. I mean, there is a short rap song about stick up kids at a stripclub. But alot of it was made the same time as my last album, Bound to Let You Down, which was me reflecting what drugs did to me and getting sober.
Where I look at this project as really the end of that chapter, I guess. The more angry songs of that time.
Homicide will be available on LP, CD, cassette and download on May 6th via Blackhouse Records. Here are the digital and LP/CD/cassette pre-order links.
N8NOFACE with Ho99o9 tour dates:
April 15 - Los Angeles - Echoplex
April 16 - San Jose - The Ritz
April 17 - San Francisco - August Hall
April 19 - Santa Ana - Constellation Room
April 21 - Phoenix - Valley Bar
April 23 - Denver - Marquis Theater
April 25 - Minneapolis - Varsity Theater
April 26 - Chicago - Subterranean
April 27 - Detroit - The Sanctuary
April 29 - Washington D.C. - Songbyrd
April 30 - New York City - Bowery Ballroom
May 1 - Boston - Brighton Music Hall
May 2 - Philadelphia - Underground Arts
May 3 - Durham, NC - Motorco
May 4 - Atlanta - The Masquerade (HELL)
May 6 - West Palm Beach - Respectables
May 7 - Orlando - Henao
May 9 - Nashville - Exit/In
May 10 - Memphis - Growlers
May 12 - Dallas - The Loft
May 13 - Austin - SS Oblivion @ Cheer Up Charlies
May 14 - Houston - Satellite Bar
Here's a link to all of N8NOFACE's social media pages.
***
Help Support What No Echo Does via Patreon:
***
Tagged: n8noface