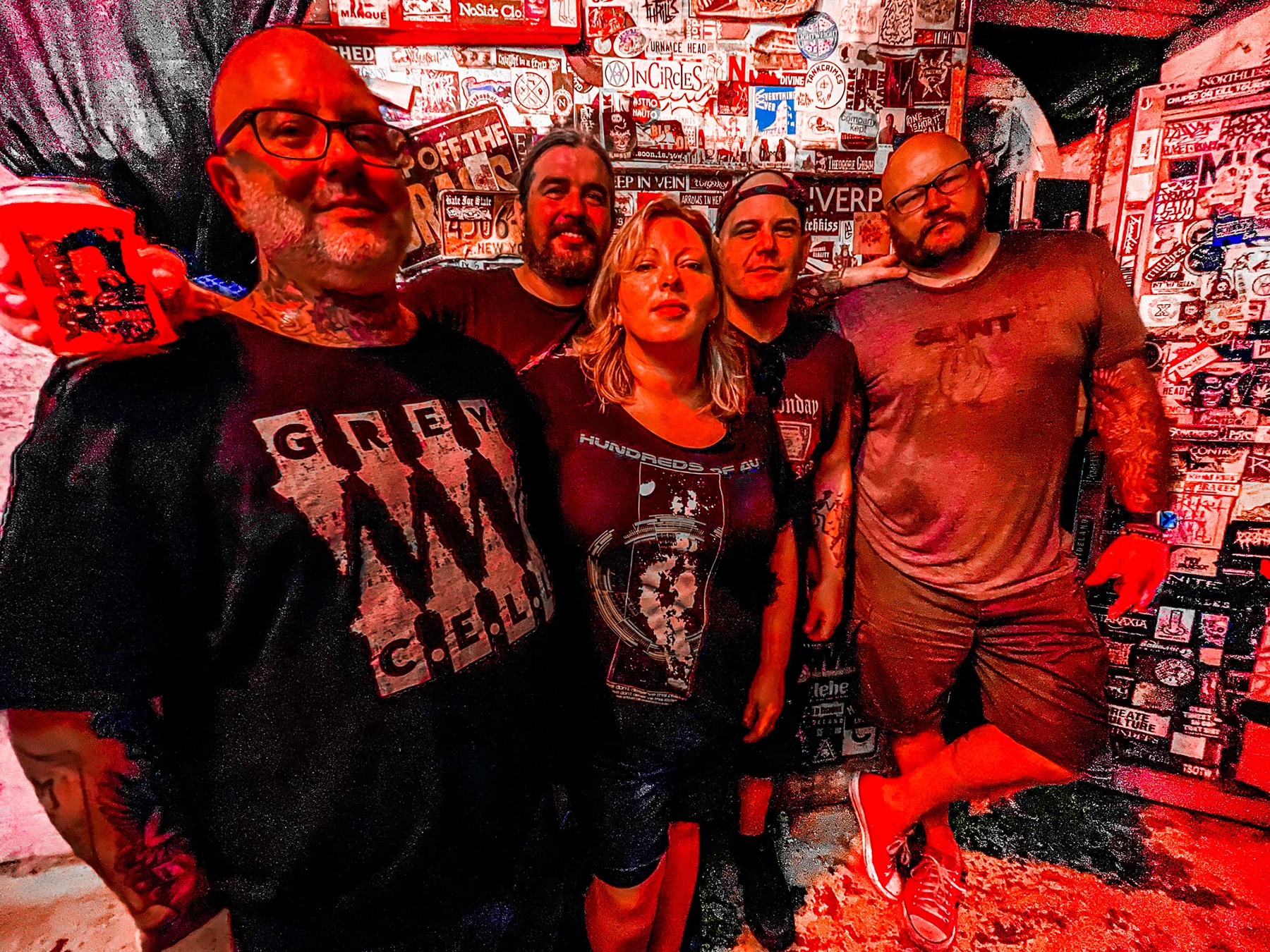 Kirkby Kiss formed in 2020, based out of the Jersey Shore. Combining elements of hardcore, screamo, Oi!, and street punk, the band's lyrics are rooted in socially conscious matters.
Earlier this year, Kirkby Kiss joined the Council Records family with the release of the 12-inch EP, It's Gonna Cost You. While No Echo featured the record around its release, the band returned a few months later with another EP, a five-track affair called Ouroboros.
Today, No Echo is premiering the music video for "Running," a track from Ouroboros. Guitarist Michael Shepherd told No Echo the following: "We made the video for 'Running' to kick off the vinyl becoming available today.
"The song is about running the streets and the state of mind that comes with being in the throes of addiction. The Running of the Bulls reflects the way in which people put themselves in danger for a thrill that is destructive for everyone involved. That being said, I've always hated it because of how cruel and senseless it is, so it's definitely edited to show that we side with the bulls."
Kirkby Kiss vocalist Natale Amato had this to say about writing the lyrics for the Ouroboros EP:
"The lyrics on this record are the most personal I've ever written. I was facing some tumultuous times in my relationships with the people who mean the most to me, and I had to reflect on my actions and take accountability and responsibility for my shortcomings. Searching deep inside to find what means the most to me in life, what kind of person I want to be, remembering what life was like dealing with addiction, communication breakdowns, and acceptance of my poorest choices are some of the feelings and thoughts covered on this record.
"Writing this EP as a whole, both musically and lyrically, with the support of my band mates and loved ones, was by far the most cathartic creative process and meaningful experience I've had with music thus far. I feel so grateful to have the people that are in my life around me and to share with them and others who can identify with the songs on this record."
"Going forward, we have one more song from the Ouroboros recording session that will be on a 7-inch comp with Wrong War, Hundreds of AU, and Grey C.E.L.L on Council Records in 2023," guitarist Michael said. "We're recording a new song at the end of September that we'd like to do something cool with and we're continuing to write new songs and play out as much as we can."
Ouroboros is available on vinyl starting today (September 2nd) via Council Records (also avaiable on CD and digital).
***
Help Support What No Echo Does via Patreon:
***
Tagged: kirkby kiss