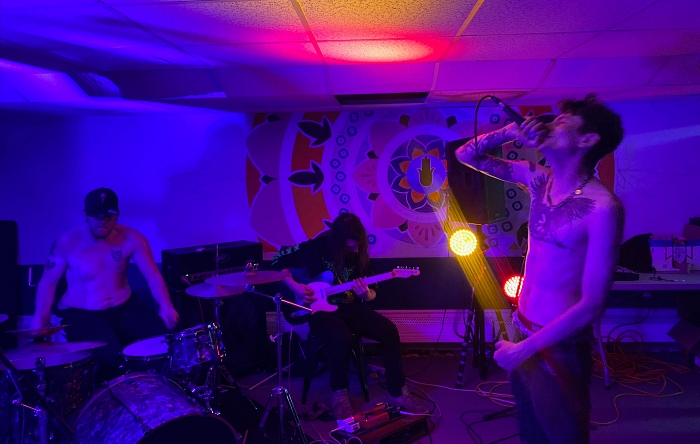 They had me at "get high and steal" a quote found littered throughout their various media. A fun bit of wordplay from the band named after the media's sobriquet for a 1971 plane hijacker who demanded, and escaped with $200,000 (~ $1,456,664 in 2023) and was never found.
A group I felt immediate kinship with for our apparent shared life philosophies. I could see too that they were playing with bands I adore including New England local lovelies Sophisticated Adult and Drowningman. In this way, through internet presence alone, I knew seeing D.B. Cooper live was an eventual must.
I got my chance at this year's Central Massachusetts Hardcore Fest. Their set was an absolute pleasure to behold with a delicious blend of grindy, mathy yet sometimes funky riffs that refuse to be boring. A friend once called it "tweaker core," a description that felt fitting.
I saw the gang tear up the Troy Speakeasy on Valentine's Day. Then caught them again in New Hampton, New York with Mouthbreather and Hell's Teeth. Every show a banger, these boys do not miss.
The listener is constantly confronted with a change to dynamic that is certainly both moshable and danceable as hell. It doesn't hurt that they have stage presence for days, even with Shea's then-broken wrist.
You also get a sense that they might be poking a bit of fun at you with smart and sassy side eyes you can't seem to shake.
Hailing from upstate New York, D.B. Cooper have seen some lineup changes, and the band currently consists of the lovely Lee Andress on bass and vocals, Shea VanDeusen on vocals, Andrew Gerhardt on guitar and EthanAllen Rondeau on drums. Members stay busy with other projects, including Easy Blame and Multiple Pieces, to name just two.
D.B. Cooper dropped their initial release, The Crisis Years, in October of 2021. A delightful 5-song EP that was recorded, mixed and mastered at WAAV Studios in Syracuse, New York by Aaron Jenkins and James Bailey. The EP is currently available on vinyl, CD, and digital via their Bandcamp (second CD pressing following a sold out first).
Though new material is in the works, it's anyone's guess when it may be recorded for our collective listening pleasure.
The crew has upcoming shows including a May 27th in Nashua, New Hampshire. Catch them if you can and be sure to follow them on the Instagram for show and other pertinent updates.
***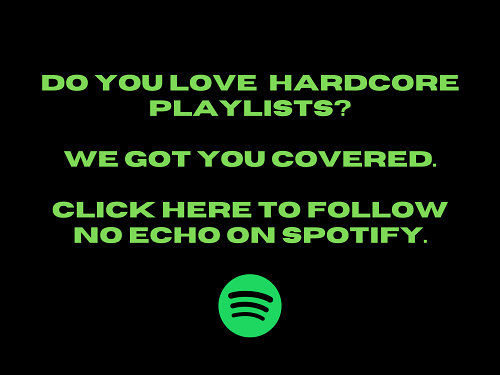 Tagged: d.b. cooper