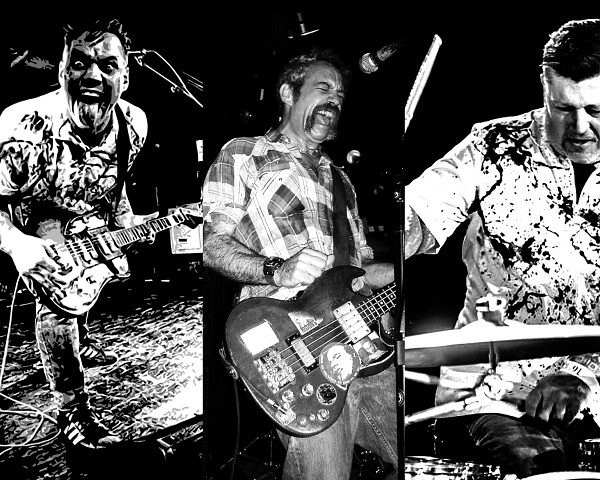 Specializing in a blues-kissed, swampy kind of rock that packs punk attitude, the duo of The Cutthroat Brothers is comprised of guitarist/vocalist Jason Cutthroat and drummer Donny Paycheck (ex-Zeke). Basically, if you love bands like The Cramps and X, you'll be an instant fan of what these fellas are cooking up.
Jason and Donny also happen to be barbers, but that's not why we're here today. Nope, this post is to celebrate The Cutthroat Brothers collaboration with the one and only Mike Watt (Minutemen, fIREHOSE, The Stooges). Titled The King Is Dead, the forthcoming LP is a rerecord of the duo's 2019 Taste for Evil album. Mr. Watt's mind-fucking bass lines colors the material in a beautiful way that makes you go, "Yeah, this is sick."
Embedded below is a track from the potent union called "Wrong," which snakes along to a sinister groove:
"'Wrong' is about coming back to Seattle after a really long time away," Jason Cutthroat says about the track.
"Seattle in the '90s was a punk bohemian heaven! Now it's corporate housing and gentrified beyond recognition from those days."
By the way, none other than Raymond Pettibon (Black Flag, SST Records) illustrated the cover art for The King Is Dead: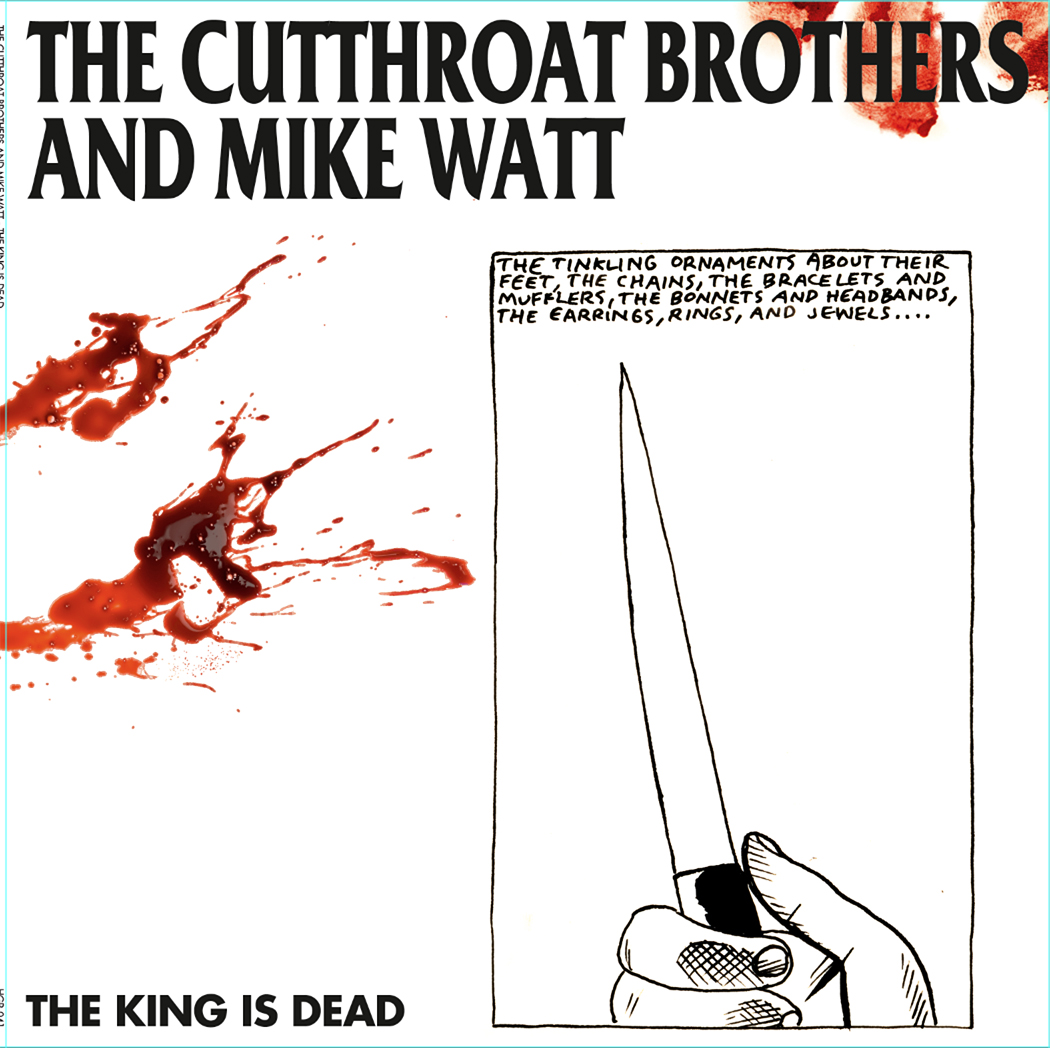 The King Is Dead will be available as vinyl LP via Hound Gawd! Records starting at midnight on Record Store Day, June 12th. The digital version of the record will be released on July 9th.
***
Help Support What No Echo Does via Patreon:
***
Tagged: cutthroat brothers, mike watt