Band: Mishap
From: Albuquerque, New Mexico

Their formation story:
(David, guitar): "Shane (drums) and myself have jammed in and out over the past 7-8 years so we've had musical history prior. After the pandemic and shutdown, we figured we should try to get to jammin' again. That was in June of 2021. Jamming for a few months or so, we created a few songs just to see what kind of sound was going to come out naturally.
"After making sense of 2 or 3 songs we reached out to our old friends Manny (vocalist) and Korby (bass). They were down to play ball, got together as a full piece, wrote a couple more songs and shortly after started playing shows. At the end of the day after seeing so many people come and go through our scene we came out to be some of the most consistent people throughout the years and it just made sense to come together and start a band with these dudes."
(Shane, drums): "David and I have had the idea and name for Mishap since 2015 so it's been a blast bringing it to life years down the road. We all have similar goals with the band and playing music in general so it's been easy to keep the momentum rolling.
Their sound in their own words:
(David, guitar): "My guitar influence for the band is definitely a lot of California hardcore punk like Dr. Know and Agression. Hardcore like Terror and Madball. Definitely find some metal sounds in there in the vein of Soulfly as well. Overall, just stuff you can have fun to. Very rhythm based.
(Shane, drums: "We always say it's not what you play but how you play it. There are no secrets to our music, it's just powerful, crisp, and rhythm based. We like to keep the energy moving and basically create an environment for nonstop pitting. Bands like Incendiary, Downpresser, and Backtrack are where I get a lot of my inspiration on drums."
Latest release info:
"'Born Sick' is an ode to believing in the power that you've had all along. Pushing through yourself and striving to be the best version of yourself you can be. Raw and to the point. We dropped it early January on all major listening platforms.
Future plans:
"Dropping a split with our friends Price of Life this spring and hitting the southwest and California this summer."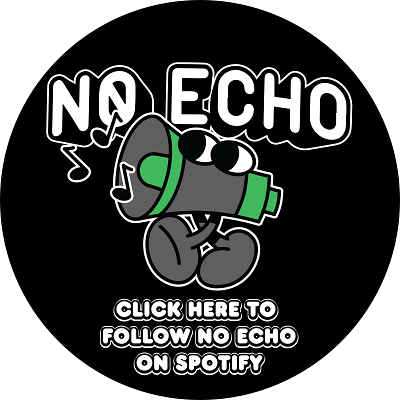 What other bands from their region should we check out?
"Price of Life, Royal Drug, Exist to Infect, Onmydeathbed, Centennial, Only Fables, Cruel Act, Riff Palace Recordings."
Mishap on social media: Instagram | Bandcamp
***
Help Support What No Echo Does via Patreon:
***
Tagged: mishap