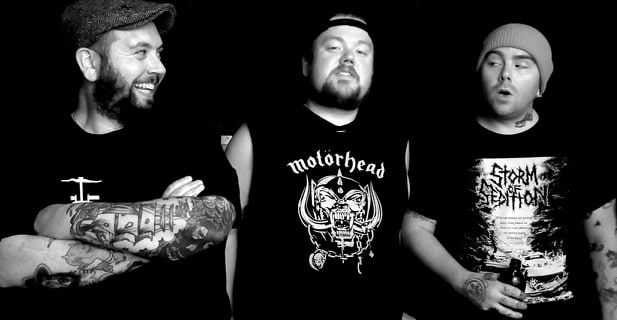 "The group was formed as a conscious effort to write straight-forward punk rock, the filthy, underground stuff that co-existed with the hardcore scene," says Kyle Butler, guitarist/vocalist of Wasted Breath. The Spokane-based trio first came together in 2016, and since then, they've released a live record and played gigs with the likes of Swingin' Utters, M.D.C, and D.O.A. Not too shabby, huh?
Wasted Breath's gruff yet melodic punk will be in full display on their forthcoming eponymous debut album. Dropping this coming Friday, No Echo has the premiere of an anthemic cut called "Street Puppies" from the record for you to check out:
Kyle says that "Street Puppies" was inspired from the kids he sees living in the street (which is a big issue in the Pacific Northwest) forming a relationships where one person knows that it's toxic and tries to disengage, while the other person doesn't realize what's coming down on them.
The Wasted Breath album drops on Jan. 3 via Blackhouse Records and can be ordered on both CD and digital.
***
Donate a few bucks to help with No Echo's operating costs:
Tagged: wasted breath