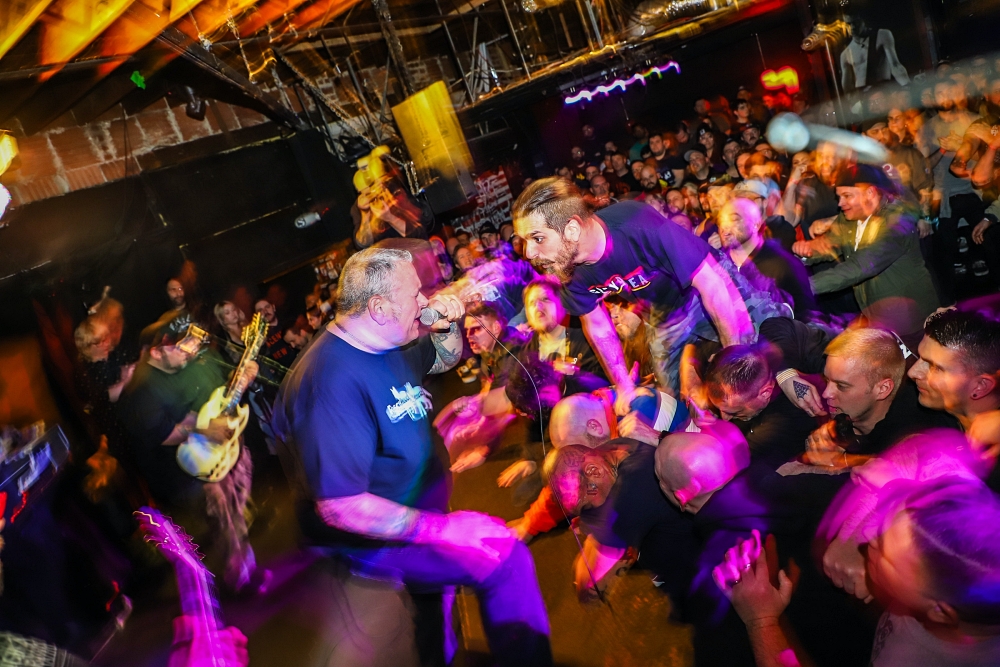 The fine punk tradition of the split EP is alive and well in the form of a new collaboration between Kill Your Idols and Rule Them All. Both bands represent the ever-fertile Long Island underground music scene, bringing forth different flavors of the hardcore sonic prism.
In the case of Kill Your Idols, the veteran combo delivers two tracks ("Tragic" and "Simple, Short & Fast") of their classic-sounding hardcore punk, which was the first new material from the group since 2006.
I spoke with Kill Your Idols guitarist Gary Bennett about the new EP, Long Island's place in the hardcore community, and what he would pick for his all-time favorite song from their discography.
This new split is a great idea since it features two different eras of LIHC bands on one release. How conscious were you of that going into this project?
It definitely seemed like a great idea for that reason, but also because it was natural for us. We have always done splits with our contemporaries from the start, and it's an honor to say that a band like Rule Them all are contemporaries. There is a thriving scene of great, energetic new bands on Long Island. Young, enthusiastic, creative, high energy.. everything that is important.
We are a bunch of old guys, but it's wonderful to still be accepted by this scene of younger people. There's so many great bands that have come around in the past few years. We can't do splits with all of them, but when asked to do this one, we didn't hesitate.
We shared a practice space with those guys and our drummer, Anthony [Corallo], recorded our songs and their songs.
I haven't lived in NYC since 2006 but it feels like the LIHC scene has always found a way to keep itself fresh with many bands playing different styles. What do you attribute that to? It's not like every suburban region of a major city is doing that.
It's true. There are so many great bands and each one has its own style. We have bands like Rule them All, and The Fight, who share members. Both play aggressive punk/hardcore, but there is a clear difference between the two.
You have bands like Live Fast Die Fast, The Great Lie, one faster, one heavier, then you have a band like Family Dinner that has more of a pop/new wave thing, very catchy. You have Somerset Thrower, Playing Dead, and Victory Garden, melodic, very well written music. These bands do everything: music, making videos, etc. It's all very creative.
I think Long Island gets a bad rap, people say we are a wasteland of the un-cultured. The LIHC scene is alive with culture and ideas. And it's always been that way. Even 30 years ago, we had Mind Over Matter, Neglect, Silent Majority, Garden Variety, Big Sniff, Clockwise.. all different sounding bands with multiple influences.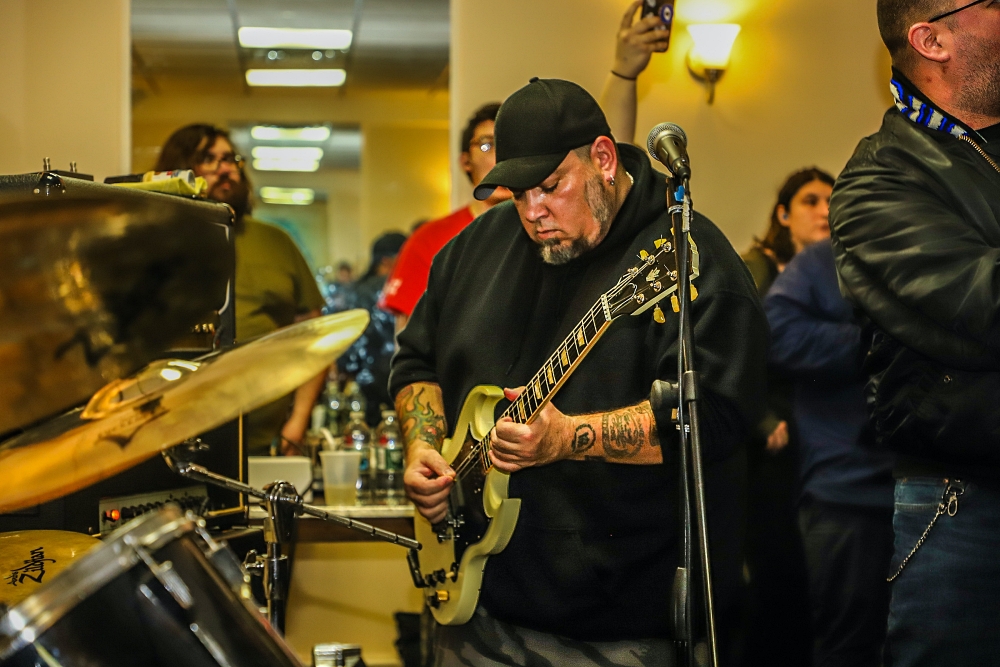 Now that you've been a band throughout three different decades, do you ever take stock of what you've accomplished together? Perhaps you aren't the sentimental kind?
Yes, we are very sentimental. This band is still the most special thing we have ever done. We've all done a lot of music. I'm proud of everything I've been a part of, and I'm blessed that I've gotten to do so much. But Kill Your Idols moved people in a way like nothing else I've been a part of.
I don't claim to be original in our sound or formula at all. It's just something we have.
At any point during Kill Your Idols' original or current run together did you ever feel like you could become a full-time band in the same way Sick of It All or Agnostic Front has?
I suppose we could have stuck at it, stayed on the road, and gotten there. Sick of It All and Agnostic Front are giants. The road isn't for everyone. We hit it hard and burnt out on it, and once we all got real jobs, and had real paychecks, we kinda just fell into doing this whenever we felt like it.
Then we broke up, and then we re-formed… and we are lucky enough to just do it when we feel like it, or when we can.
What's on deck for Kill Your Idols for the rest of 2022 and next year?
I'm not really sure, and at this point, it's hard to make promises. We have a ton of music written. [Vocalist] Andy [West] is down in Florida, and him being outside the writing process has proven to be difficult. It's hard for us to take a lot of shows because I have little kids.
When we are ready, we'll be ready. We will deliver something true to form and it will be special and not rushed. I'm proud to say that these two songs on our split prove that, after all this time, we still have the spark. And when we play, we bring it hard. It's always just a question of when.
Of all the songs Kill Your Idols has released throughout the years, which one is your favorite and why?
That's a difficult one to answer. But I guess I'll personally choose "I Told You So" which is on our split with Good Riddance. The lyrics are personal to me. I wrote them while going through a very difficult time, right before we stopped touring, actually.
Another might be "Young (At Heart)." Andy writes most of the lyrics, but those are two that I wrote when I was young and struggling.
To sum it all up, as a parent, I will support my children to be who they are and do whatever makes them happy, and never make them feel like whatever they choose is a waste of time, or beneath what society expects from them. The struggle never ends anyway. So you may as well do what makes you happy.
***
The Kill Your Idols/Rule Them All split is available on Bandcamp. The vinyl is up for pre-order via Flatspot Records.
***
Help Support What No Echo Does via Patreon:
***
Tagged: kill your idols