No Echo has previously covered Horsewhip on the site in the last couple of years, but for the uninitiated, the Florida-based outfit features musicians who have also played in Combatwoundedveteran, Reversal of Man, and Early Grace, among other bands.
Horsewhip's songwriting wheelhouse incorporates elements of hardcore, (stadium) crust, proggy metal, and all sorts of stuff that falls between those sonic worlds. Mastodon, His Hero is Gone, and Victims all come to mind, if you need some FFO references.
Either way, Horsewhip have managed to create their own lane, especially on their new record.
The follow-up to their superb 2018 eponymous EP, Laid to Waste finds Horsewhip delivering memorable songs, a feat other groups doing this kind of musical style largely fail to do. No Echo is pleased to bring you "Lowlands," an excellent example of what we're talking about in the previous sentence:
Horsewhip vocalist Mike Grantham said the following to No Echo about the track:
"'Lowlands' is the evasion of reality. The place where your existence and death can coexist."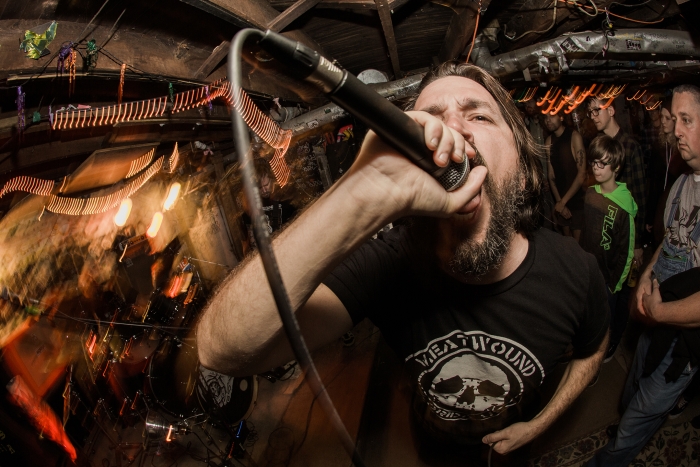 The new album was co-produced (along with Horsewhip), engineered, and mixed by Jeremy SH Griffith (Norma Jean) and mastered by Jack Shirley (Deafheaven, Gouge Away). The record is completed with photography by Adam Lowe and design by Shaun Drees.

Laid to Waste will be out on Sept. 25 via a cooperative release by Roman Numeral Records and Financial Ruin. Pre-orders are now available at the Roman Numeral webshop and Bandcamp.
Horsewhip on social media: Facebook | Instagram
***
Donate a few bucks to help with No Echo's operating costs:
***
Tagged: horsewhip