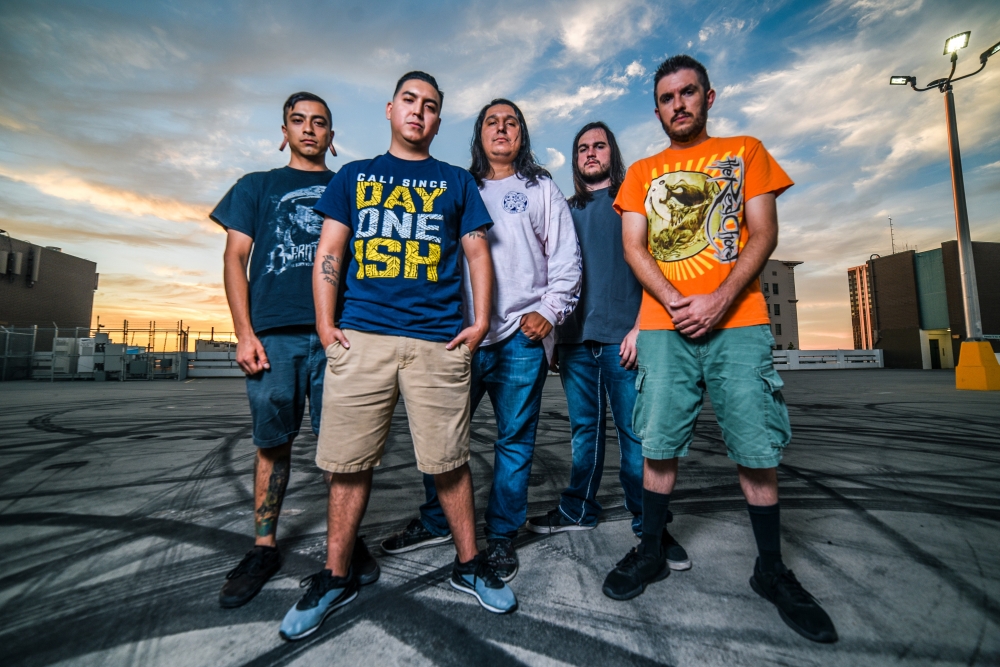 "Everyone in the band comes from a different musical and family background, and we've never wanted to be held down or boxed into some pretentious or stifling genre/sub-genre," Farooq vocalist Daniel Dominguez tells me. Listening to Fresno, CA-based Farooq, there's a solid balance of chaos and groove in everything they write. There are parts that are straight-up cuckoo, then, things can turn quickly into a moshy section without flinching. It's easy to see that whoever is writing the material has a wide palette of influences they're pulling from.
Daniel continues: "We're just doing what moves us while enjoying challenging ourselves and pushing boundaries. The hardcore scene is what made me who I am today, and hardcore to me is about expressing yourself in a sincere manner. No filler, no pandering, no other motive other than meaningful expression. I bring that mentality into everything I do, including the writing and composition of these songs in collaboration with Phil on guitar and Eric on drums; who are the foundation of our style."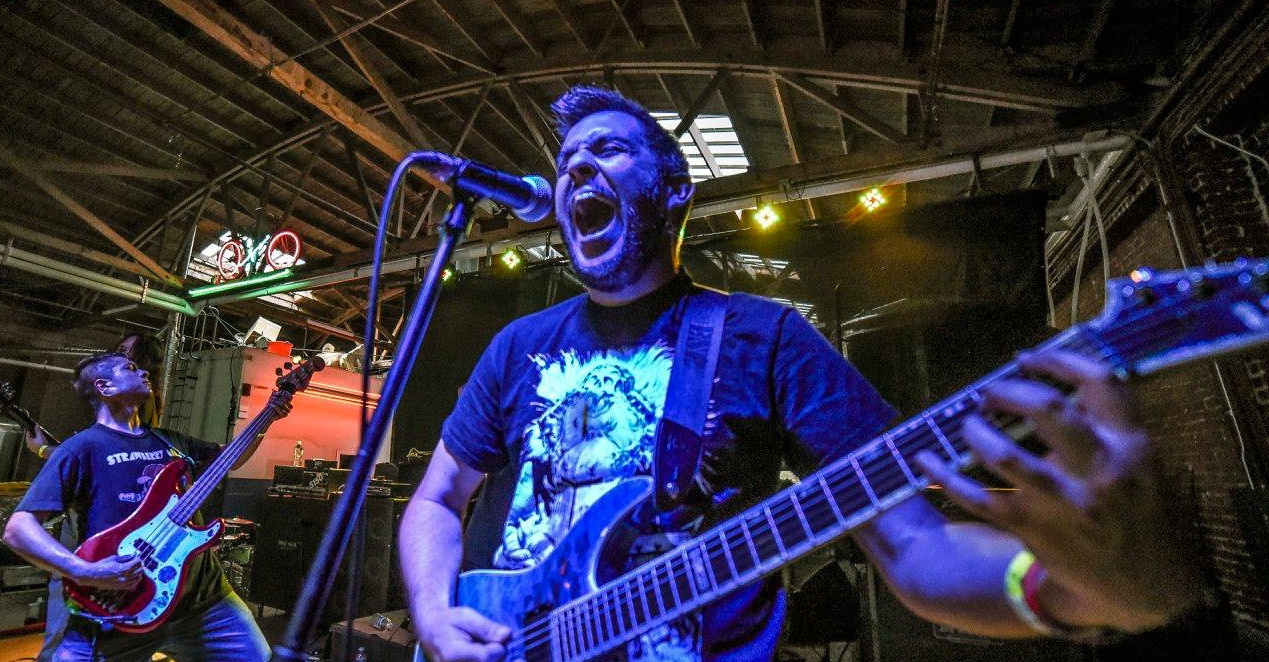 I'm speaking with Daniel in honor of their new album, Heat, which will be released later this week. Lucky for you, I've got the entire record streaming below. The album was tracked Sharkbite Studios in Oakland, CA with Zack Ohren (Suffocation, Light This City). "It was a dream to work with Zack," Daniel exclaims. "He mixed and mastered our previous album, The Faction, and we love his work."
I ask Daniel if Ohren lives up to his reputation as a taskmaster in the studio. "In my opinion, Zack is one of those people you work with that can show you exactly where you are as a musician and where you need to be to make the record what it should be. I don't see him as a taskmaster. By definition that's someone who burdens one with labor (thanks, Google/Merriam-Webster). I never felt burdened working with him. He was a constant guide toward my best performance in front of that microphone and I thrived in the booth with him at the controls. He was straight forward and constructive every step of the way. No sugar coating, no disrespect, no time wasted and we even had fun during the sessions! So, either I'm hella good and I softened his music-genius heart, or people need to understand what it is to work with an actual professional who cares about his work and yours."
Heat is being released by Glacier Recordings, the label founded by Keith Welch (Glacier Eater, Sworn Vengeance, Murder Practice). It must have felt great getting the support from a fellow musician. "Yes, it was a huge compliment coming from such a talented dude. Working with Keith has been just what we needed to continue to progress. He understands and respects who we are, where we're from and what we do. He has always encouraged us to forge our own sound and be ourselves while also giving sound feedback to overall improve our music and live shows. We met him while playing a couple shows with Sworn Vengeance and got along immediately, sharing mutual friends and similar experiences within the California music scene."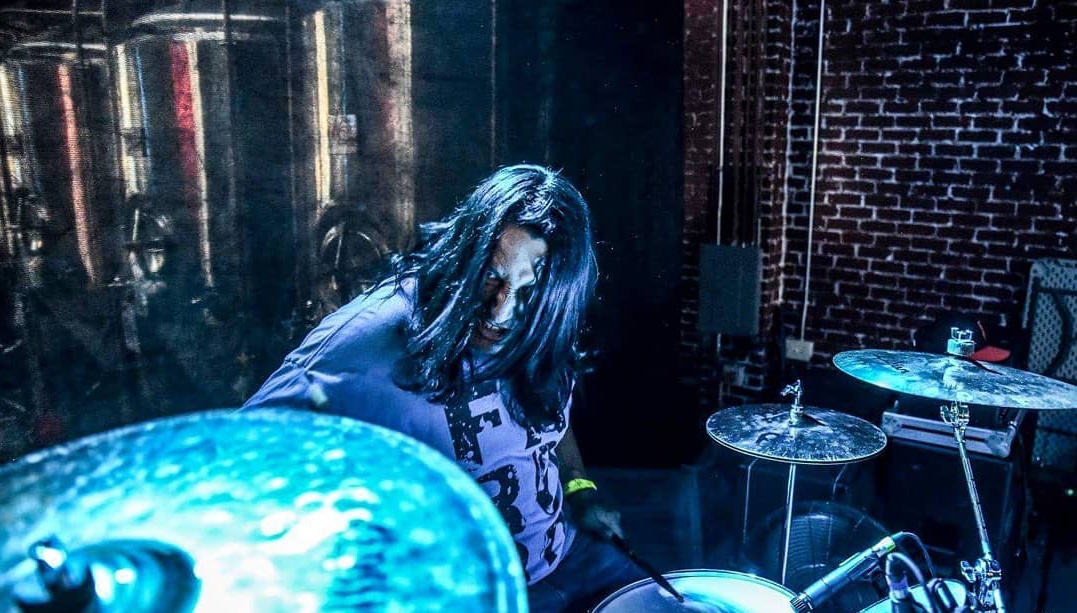 Fresno isn't a place that comes up often on No Echo, so I ask Daniel if there's a strong heavy music scene happening there that I should know about.
"Fresno has always had people stick around to keep things alive there in every genre. Thanks to some key OGs, we have a kickass punk scene, amazing indie bands, Youth Crew, and more straight-forward Hardcore collectives."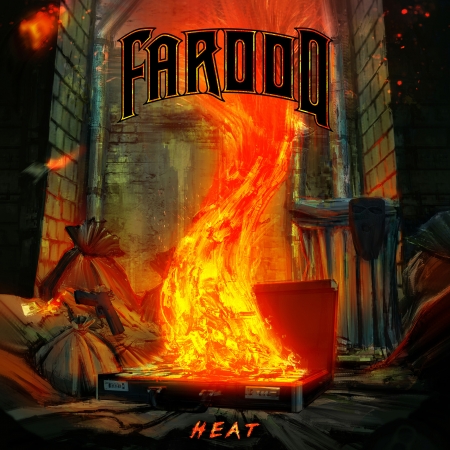 Now that the album is coming out, what else can we expect from Farooq for the rest of 2018 and next year? "More media, more cool pictures and videos, music videos, more fun runs out to our surrounding states (Oregon, Nevada, Arizona, Mexico, etc.) and [in a Scott Vogel impersonation voice] more stagedives!"
Glacier Recordings will issue Heat on CD and digital formats Aug. 24; find preorders at the label website.
Tagged: farooq