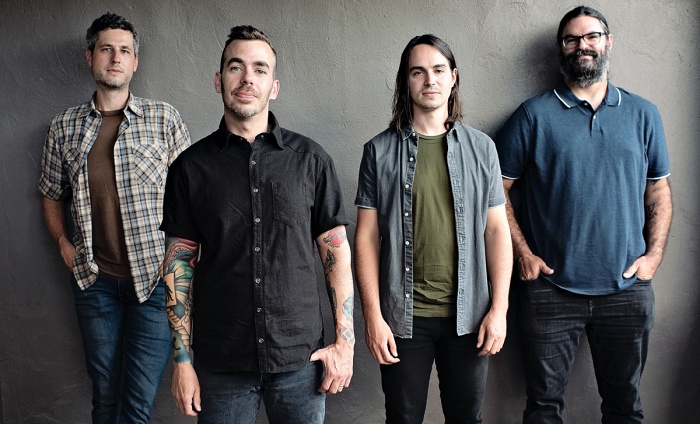 The Casket Lottery first appeared on the music scene back in the late '90s, making their mark with a sound that carrying the muscular rhythmic thrust of post-hardcore and melodic flair of indie rock. While its members have played in such bands as Coalesce, Hopesfall, and Able Baker Fox throughout the years, the Casket Lottery's discography stands on its own.
While the Kansas City combo went on a hiatus back in the mid-'00s, they've since returned, including a live trek a couple of years ago. "We did a fair amount of touring in 2018 and it really inspired me to write a record with the live performance in mind," guitarist and singer Nathan Ellis says.
"I wanted to make a big guitar record, and I think all of the songs started with that as the spark."
The work can be heard on Short Songs for End Times, the Casket Lottery's first studio album since 2012's Real Fear. No Echo is honored to present the music video premiere of "Sisyphus Blues," a melancholic (and totally infectious) track from the forthcoming record:
"'Sisyphus Blues' is an anthem for all of us doing laps of futile work and feel the weight of time slipping by," Ellis tells No Echo. "This is never how it was supposed to be, but we so easily slip into our routines and before we know it we've lost years to joyless endeavors.
"It is also an important reminder to recognize the good times and call them out as they happen.
"As Vonnegut said, 'I urge you to please notice when you are happy, and exclaim or murmur or think at some point, 'If this isn't nice, I don't know what is.'"
"If we don't have those moments, it's easy to feel like we have nothing at all."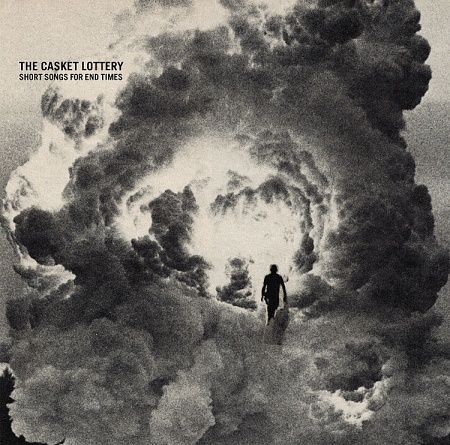 Short Songs for End Times will be out November 6th via Wiretap Records, Second Nature Recordings (US), and Big Scary Monsters (EU/UK) and is available for pre-order at this link.
The Casket Lottery on social media: Facebook | Instagram | Twitter
***
Donate a few bucks to help with No Echo's operating costs:
***
Tagged: the casket lottery